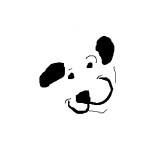 In this issue:
Merrick Pet Care Sold to Nestlé Purina
More Raw Recalls
SuperZoo 2015 Report
Glacier Peak Holistics or NutriScan: Which Test is Better?
Is Boz the new Bow Wowzer Ball?
New Products
Monthly Features
Treat of the Month
Last month was filled with news and adventure, so this edition of eMuse is a bit longer than usual. Here's hoping the news will keep your tail wagging!
SuperZoo, the annual Trade Show, has new goodies heading your way, some of which are available now. The number of recalls spiked last month, ownership of some respected pet food companies have changed hands, and your subscriber offer for August is a free sample of one of the Monthly Features.
YOUR SPECIAL OFFER
Ask for your FREE sample of Bare Bites Beef Liver treats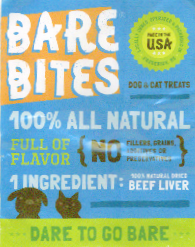 One of this month's Featured Items is a 2 oz. package of Bare Bites liver treats for dogs and cats. These are 100% dehydrated beef liver and nothing else. We've packaged up a small supply of free samples for newsletters subscribers, and they're available to include with your next order. Just ask!
These samples will come in a plain zip-lock bag with a 1/2 oz. of Bare Bites inside. Whether you like liver or not, your pet is sure to enjoy it!
And our feline friends have a second freebie this month! Ask for your FREE sample of the new Applaws peel and serve cat food. These human grade recipes contain just 3 or 4 ingredients which you may be tempted to sample yourself!
NEWS
Merrick Pet Care Sold to Nestlé Purina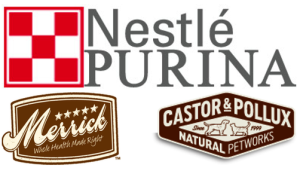 Merrick Pet Care, based in Amarillo, Texas, was recently purchased by Nestlé Purina. Castor & Pollux, which Merrick had purchased in 2012, was also acquired by Nestlé Purina in this deal.
The private equity firm Swander Pace Capital acquired Merrick in 2010. Swander Pace announced the sale to Nestlé Purina in July and the deal is expected to close "over the next few months." Read more…
More Raw Food Recalls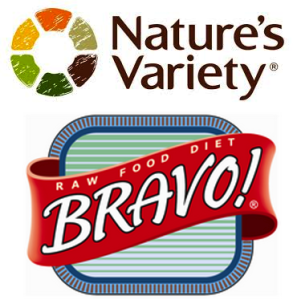 The FDA and some state's Department of Agriculture have been conducting a campaign to test raw pet foods for contamination. In the past few weeks, a number of foods have issued recalls as a result.
The latest foods to be caught up in this campaign are selected products from Nature's Variety and Bravo. The specifics of each recall are listed below. Read more…
The SuperZoo 2015 Report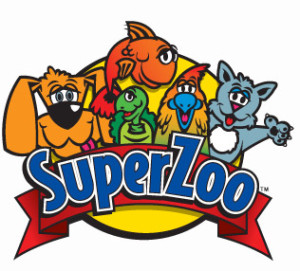 I probably shouldn't admit that one of the highlights of this year's SuperZoo trade show came after the show had closed.
The highlights of the show itself came from both new products and information, including a short list of clients' questions to get answered. One question concerning raw food turned into a very spirited conversation that continued throughout all 3 days of the show. Read more…
Glacier Peak Holistics or NutriScan: Which Test is for You?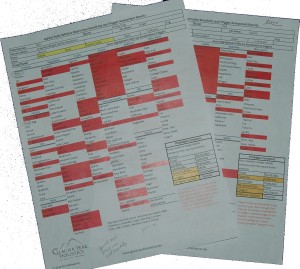 Since beginning to document our experiments with the Glacier Peak Holistics Alternate Allergy and Sensitivity Assessment kit, we've had some inquiries about how it compares to NutriScan®.
NutriScan is another allergy assessment kit designed to be an alternative to traditional allergy testing. There are a few significant differences between the two. Depending on your needs, and budget, one may be a better fit than the other. Read more…
NEW PRODUCTS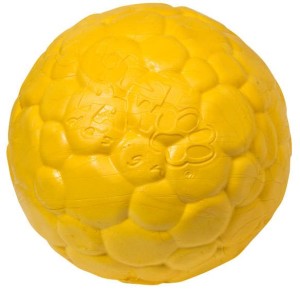 Boz (rhymes with Nose) is made of air-infused Zogoflex material, which floats, is quite chew resistant, non-toxic, dishwasher safe and guaranteed against dog damage.
It is available in two sizes, 2.5 inch (Small) and 4 inch (Large). The Small size can be used with a Chuckit.
Boz will be available by the end of August. You're welcome to pre-order now and be one of the first to get your paws on this great new toy!
Read the interesting story behind the development of this new toy from West Paw Design.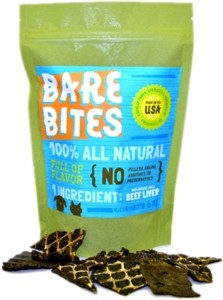 These 100% dehydrated Beef Liver treats are among the best looking and well formed we've seen in treats of this type. Made in Maryland from USDA inspected beef liver, now available in 2 oz. paper packaging. $5.75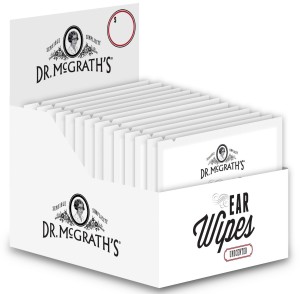 One of the easiest and neatest ways we've found to quickly clean your pet's ears. These individually wrapped wipes are soaked in an all-natural cleaner made with witch hazel, aloe, vitamin E and apple cider vinegar.
No more messy droppers or drippy cotton swabs, the wipes are generously sized for a quick clean whenever needed. $0.75 per wipe or $12.75 for box of 20 wipes.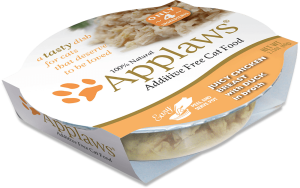 This line of food has been very popular in Great Britain and is now available in the US. The unique peel and serve pots can be used as their own single serving dish, and are recyclable.
Applaws formulas are made with just 3 or 4 human-grade ingredients. Each ingredient in the package is immediately recognizable which makes the food appetizing to yourself and your cat!
2.12 oz. Chicken and Duck formula will be available by mid-August, with other formulas to follow. $1.85 each or case of 18 for $32.50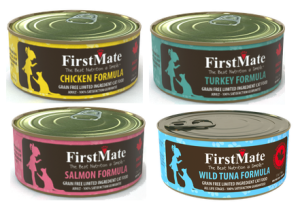 FirstMate's new line of dog and cat food share the same formulation under different labels and sizes. Each limited ingredient formula is grain-free, and uses 95-98% true, single source protein. The dog line is packaged in 12.5 oz cans, cat foods come in 5.5 oz cans.
Available in Chicken, Salmon, Turkey or Wild Tuna formulas by mid-August. 5.5 oz cans $2.20 each
FEATURES of the MONTH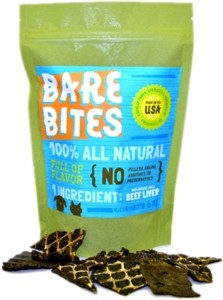 Enjoyed equally by both dogs and cats, these treats are 100% dehydrated Beef Liver and nothing else. Made in the USA by a small company, these thin treats can be easily "snapped" into just the right size for a treat or reward. Now available in 2 oz. paper packaging. Regular $5.75, now $5.18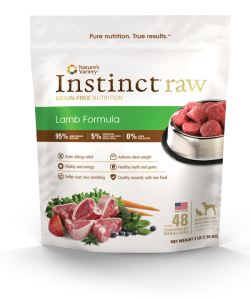 Take advantage of special pricing on these frozen, raw medallions for dogs. Limited supply available at this price, so order early! Ingredients: Lamb, Lamb Kidney, Lamb Liver, Ground Lamb Bone, Carrots, Butternut Squash, Apples, Ground Flaxseed, Montmorillonite Clay, Dried Kelp, Broccoli, Cod Liver Oil, Salmon Oil, Apples Cider Vinegar, Dried Chicory Root, Blueberries. Regular $28.00, now $23.80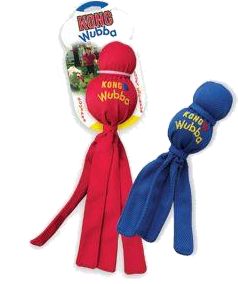 Choose from Small, Large, Extra Large or Mega sizes, and save 10% on any Wubba this month. Wubbas are fabric covered kong-like toys which squeak and are suitable for fetch, tug or chewing. Regular $$7.75- $33.75, now $7.00- $30.25
TREAT of the MONTH
Peanut Butter Ice Cream from Puppy Cake- save 20%
What goes better with summer's hot weather than ice cream? This unique powdered mix makes a very special summer treat. Simply add hot water to the container, mix for 2 minutes, freeze, and you've got a fresh, creamy, soft batch of Peanut Butter flavored ice cream for your dog. Prepared ice cream will keep in freezer for up to 2 months, but do you really think it will last that long once you begin using it? Ingredients: Lactose free whole milk, peanuts, evaporated cane juice, gelatin, and salt. Regular $7.50, Club price $6.00
Interested in the special pricing on these treats? Become a Treat of the Month Club member- it's free! Just email us or mention it with your next order to sign up. Each month that you receive a delivery, the featured treat will automatically be added to your order. You'll save a minimum of 10% each time, and treats are no more than $8.00.