Our Secure Order Form is available as a method to send payment information securely online. We do not authorize charges when you submit the Form. Your card is charged once your order is shipped/ delivered for items in stock.
You are also welcome to use our Shopping Cart to place an order and send payment.
Here is a representation of what you can expect when you click on the Secure Form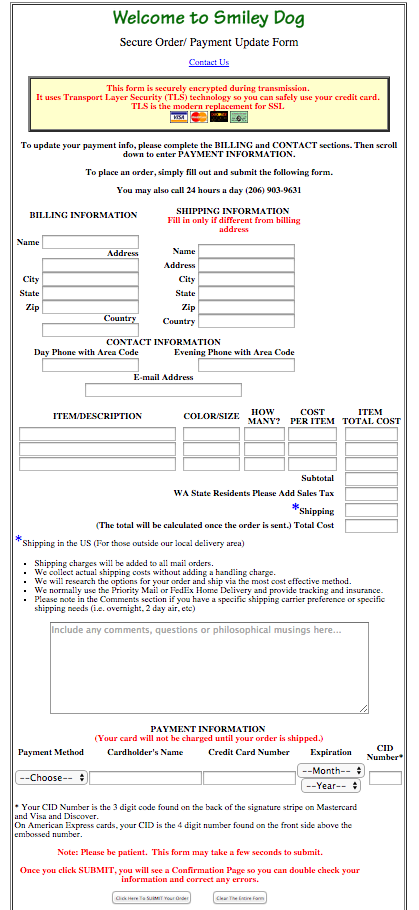 You'll need to enter your shipping info, order details (if any) and payment information. Don't worry about the totals and taxes unless you would like the exercise. We will collect the proper sales tax for your locality once we receive your submission.
If you're using the Form for a mail order, we will contact you with an estimate of shipping charges prior to charging your card.
Click here to go to the Secure Form.