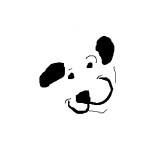 In this issue:
Your special offer
Trade Show Highlights
Pet First Aid App and Class
Monthly Features
New Items
Treat of the Month
With all the excitement surrounding the Super Bowl, you may have missed the news that February is National Dental Health month. To help improve your pet's odds of winning the dental health game, have a look at PlaqueOff, one of the Featured Products in February.
You've also got a few more new items to enjoy this month as a result of a recent supplier Open House. Most are expected to be available early in the month, and certainly before Valentine's Day!
YOUR SPECIAL OFFER
Free Biscuits for the Asking!
Would you like a FREE sample of our new bulk biscuits included with your next order?
Just ask for the eMuse special when you place your order this month, and you'll receive a generous handful of  Sojo's Chicken Parmesan treats.
These are the replacement for Moose's Munchies which were discontinued last year. Sojo's Chicken Parmesan treats are bone- shaped and a bit smaller than what they replaced but we believe your dog will still love them.
Ask for your free sample and see for yourself!
NEWS
Trade Show Highlights Local Companies
A day trip to Portland in late January introduced a few nice surprises to share with you.
The "excuse" for the trip was a supplier's Open House, which is always enjoyable. In this case, there was an unexpected number of goodies to learn about, some old, some new, and some from right here in our backyard. Read more… 
Pet First Aid App Released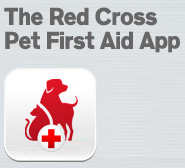 The American Red Cross has launched a new Pet First Aid app for iOS (iPhone) and Android devices.
The app is divided into sections for Dog and Cat. Within each section are some basic guidelines, along with an alphabetical listing of two dozen common situations requiring medical attention. Photos accompany many of the treatment instructions, and some include video clips. Read more…
The Dog Food Detective Book Update
The cover design for The Dog Food Detective was chosen this month, and the manuscript in now in the final editing stages.
There's still much to be done in order to meet a Spring deadline, but we're plugging away towards that not so distant goal. Receive updates and a special pre-publication discount when you sign up here.
Pet First Aid and CPR Class in Edmonds

Ever thought about taking a Pet First Aid and CPR class? Now's your chance!
Gentle Paws Dog and Cat Training in Edmonds is offering their class on Sunday, Feb. 9 from 11am- 2pm. The cost is $55 and space is limited.
Contact Patty at 206-370-2728 to register. More information and other classes can be found on the Gentle Paws website.
FEATURES of the MONTH
PlaqueOff is a simple to use, relatively inexpensive alternative to brushing your pet's teeth. Simply sprinkle a small amount over your pet's daily meals using the included scoop.
Made from seaweed, PlaqueOff combines with saliva to form a battle bacteria which causes plaque and tartar buildup. Read more about this in the New Products section below.
A 60 gram container will last a 50 lb. dog up to 3 months. Regular $19.75, now $16.75
You may not recognize the name, but your dog will certainly appreciate the exceptional flavor of these all- natural treats. From Diggin Your Dog in Reno, NV, these high protein, low fat treats are made with beef lung soaked in beef liver and nothing else.
The generous 6 oz, package may just become your dog's new favorite treat! Regular $11.75, now $10.00
Dissatisfied with your current odor remover? Would you like a safe product that will eliminate odors both in the air and on surfaces? Look no further than PureAyre, the only food grade odor remover approved for hospital use.
14 oz. spray bottle Regular $7.50, now $6.50
NEW ITEMS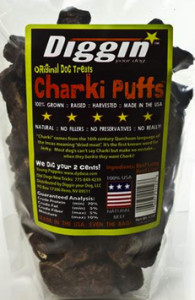 It's rare to get a chuckle from both the contents in and on a bag of treats. We think you and your dog will agree that Diggin Your Dog treats do just that.
Made from a limited and simple ingredient list, DYD's packaging makes it clear where they stand with their products… no fillers, no preservatives, no really! Sure do wish I liked liver. Read more… 6 0z- $11.75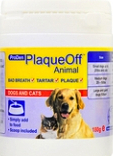 If you're like most pet parents, chances are you don't brush your pet's teeth as much as you'd like. While there are any number of dental chews, treats and aids available, many offer more promise than results.
PlaqueOff is one of the few pet dental products that delivers on its promise. It is simple to use, relatively inexpensive, and readily accepted by both dogs and cats.
Read more…  60 grams- $19.75
DooKashi– a natural odor neutralizer
It's more than just a clever name. It's a very clever, eco-friendly product which neutralizes pet waste odor, developed in 2012 by Eco Pet Waste Systems in Kirkland, WA
DooKashi is a natural product containing wheat bran, rice bran, blackstrap molasses and certified organic microorganisms which eliminates even the most offensive pet waste smells without chemicals, perfumes or masking agents. It's safe for both pets and humans if ingested. Read more…  $15.75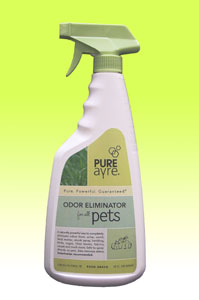 We're pleased to announce the return of PureAyre Odor Remover as the latest "weapon" for your pet odor control needs.
PureAyre is the only food- grade odor control product on the market. It can be safely used on all surfaces, in the air or even applied topically to pets if desired. It is a local product which eliminates any odor it contacts. Read more…  14 oz. spray- $7.50
TREAT of the MONTH
Zuke's Turkey & Potato Mini Bake biscuits
A full pound of all- natural, made in the USA wheat and corn free biscuits. Made with Ground Oats, Rice Bran, Turkey, Potatoes, Oat Fiber, Blackstrap Molasses, Oil Blend (sunflower, olive and canola), and Natural Vegetable Flavors. Regular $6.50, Club Price $5.25
Interested in the special pricing on these treats? Become a Treat of the Month Club member- it's free! Just email us or mention it with your next order to sign up. Each month that you receive a delivery, the featured treat will automatically be added to your order. You'll save a minimum of 10% each time, and treats are no more than $8.00.