A day trip to Portland early in the week introduced a few nice surprises to share with you this month.
The "excuse" for the trip was a supplier's Open House, which is always enjoyable. In this case, there was an unexpected number of goodies to learn about, some old, some new, and some from right here in our backyard.
It's always nice to find new products from the neighborhood
The definition of "the neighborhood" can be applied a bit loosely, but Kirkland certainly qualifies. EcoPet Waste Systems from Kirkland was displaying their unique litter extender product, DooKashi.
The good folks from PureAyre were also in attendance. PureAyre was one of the first odor eliminator products carried at Smiley Dog, and remains the only all- natural, food grade odor eliminator on the market.
4 Legz all natural dog treats in Chehalis had a fun booth to sniff around, and it's always nice to see our friends from Grizzly Pet Products in Woodinville represented.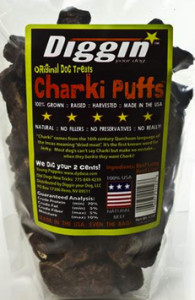 A startup from Reno isn't quite in our backyard, but you can find their goodies here
It may just be the annual trek to the Trade Show in Las Vegas that makes Reno seem close by. The representatives from Diggin' Your Dog certainly fit right into the friendly spirit of the area with their line of intriguing natural treats.
You'll have a chance to enjoy their Charki Puffs as a Featured item in February.
Rounding out the lineup were some other intriguing items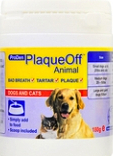 Another upcoming featured item is Plaque Off, just in time for National Pet Dental month.
Preorders are available on Wild Calling and Nulo foods, along with the value priced OC Raw food line. Herbsmith displayed an intriguing supplement formulated to support urinary and bladder health, and some new treats from Canine Caviar will be arriving shortly.
You can read a bit more about any of these  goodies by following the links in this post or visiting the manufacturer's websites.
A quick road trip to our southern neighbor brought these goodies back for you to share. Stay tuned to see what the next few months may uncover!