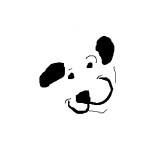 In this issue:
Your Special Offer
Pet Fooled- A Film for All Pet Parents
3 Questions to Ask Your Chow
Be a Good Nextdoor Neighbor
Mars Discontinues Iams Veterinary Formulas
Monthly Features
New Products
Treat of the Month
Ah, the howliday season is almost upon us. With just days to go until the election, and a short two months before the end of the year, why not relax and enjoy the pretty pictures in the 2017 Smiley Dog calendar- yours for the asking!
As the holidays heat up and things get hectic for you and your neighbors, consider doing a good deed and sharing your favorite things about Smiley Dog on the Nextdoor.com site. You can read more about Nextdoor below.
We're both honored and excited to announce a public screening of Pet Fooled, coming to Alderwood 16 Lynnwood on January 5, 2107. That may seem to be far off in the distance, but a bit of advance planning will save you some money and ensure the screening is presented as planned. Read more about this informative documentary film event below.
YOUR SPECIAL OFFER
Free 2017 Smiley Dog Calendar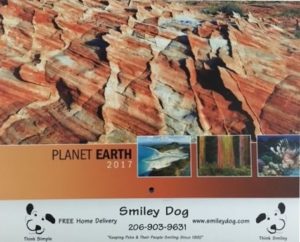 Like it or not, we're coming towards the end of 2016. If your home or office is in need of a calendar for the new year, one is readily available for the asking. These full-color calendars are now going to those receiving auto-delivery service. As a newsletter subscriber, you're welcome to request one or more for your use or to pass along to a friend.
NEWS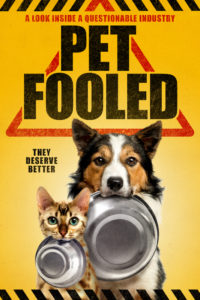 Pet Fooled- A Film for All Pet Parents
Is your pet's health worth $15 and 90 minutes of your time?
Resolve to start the new year off right! Join us on Thursday, January 5, 2017 at 7pm for a one-night only screening of the new film, Pet Fooled at AMC Alderwood 16 in Lynnwood, WA (Alderwood Mall).
Pet Fooled is a new documentary film that examines the business behind the pet food industry. It takes a balanced approach, presenting different types of feeding styles. The veterinary perspective is present throughout, along with some historical context and case studies.
You can be among the first in the country to see and benefit from this informative documentary. Read more…
Three Questions to Ask Your Chow
"Well hello, nice to meet you. Allow me to introduce myself. I'm your dog food bag."
Dog Food bags may not talk, but they do disclose much of their story.
Trying to evaluate a bag of dog food doesn't have to be an overwhelming task. By following these 3 tips, your job can remain fast, fun and informative.
Let's start with some ways to familiarize ourselves with what's good and bad on an ingredient list. Read more…
Be a Good Nextdoor Neighbor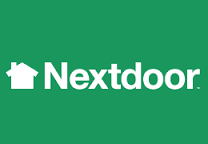 Do you belong to your neighborhood Nextdoor group?
Do you appreciate what Smiley Dog does for you? We'd welcome an introduction to your Nextdoor neighborhood!
Nextdoor is a private social network limited to residents of your neighborhood. It allows neighbors to talk to each other online and share community tips, warnings, referrals and much more.
Simply click this referral link, or visit https://nextdoor.com/pages/smiley-dog/recommend/, and say a few words about your experience with Smiley Dog. Read more…
Mars Pet Care Discontinues Veterinary Formulas
Mars Petcare, manufacturers of the Iams Veterinary Formula (IVF) line, has announced they are discontinuing production by the end of 2016.
Some formulas are expected to remain available for a short period until the existing supply is exhausted. For clients currently using the IVF line, an appropriate substitute can be recommended by your veterinarian.
Mars Petcare purchased the Iams and Eukanuba lines of pet food from Procter & Gamble in 2014. It currently owns Royal Canin, which has been suggested as a logical replacement for the discontinued IVD formulas.
There is no word at this time about any discontinuation of commercial formulas of Iams or Eukanuba.
Green Juju now available
Last Spring we wrote about Green Juju, a locally produced certified organic superfood supplement made in Ballard.
The product and its founders were so impressive that we pitched in to help them fund their grand plans through their Community Sourced Capital campaign last summer.
The company has been steadily growing, and we're pleased to announce Green Juju is now available by special request Read more…
FEATURES of the MONTH
Choose from Beef or Chicken broth to use as a topper for kibble meals. Broth Bowls are made in the USA and contain just 2 calories per ounce. They are ideal for finicky eaters or to add more moisture and soften dry foods. 16.9 oz- Regular $4.25; now $3.85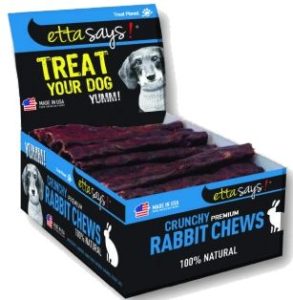 6 inch crunchy chews made in the USA with no artificial fillers, colors or preservatives. Regular $1.50 each, now 2 for $1.50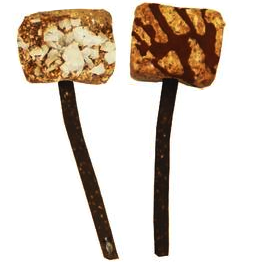 Very cute all-natural treats contain no artificial ingredients or rawhide. Completely edible, even the stick! See below for ingredient details. Regular $3.50 each, now $3.00 each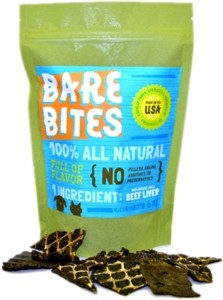 Enjoy a 2 oz. package of dehydrated beef liver treats. Just one ingredient- beef liver- make these treats ideal for all pets. Can be used for training, treating, or topping a meal. Regular $5.75, now $5.20
NEW ITEMS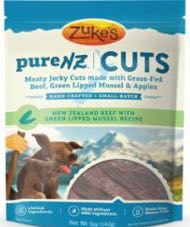 Made from New Zealand grass fed beef, these thinly sliced treats are grain, gluten and GMO free. 5 oz bag- $8.75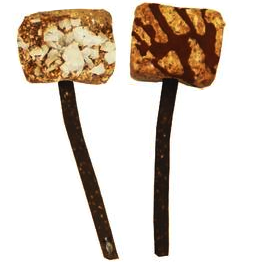 A bite-sized, all-natural treat suitable for sharing or hoarding. Ideal for stocking stuffers, or midnight snack attacks. Choose from Peanut Butter or Coconut Carob. $3.50 each
Peanut Butter Pop Ingredients:
Peanut Butter, Apple Sauce, Chia Seed, Honey, Coconut Flake, Coconut Flour, Garbanzo Bean Flour, Cellulose, Molasses, Ascorbic Acid, Apple Cider Vinegar, Vanilla
Coconut Carob Pop Ingredients:
Oats, Apple Sauce, Coconut Flour, Chia Seed, Coconut Flake, Honey, Molasses, Rice Syrup, Ascorbic Acid, Carob, Apple Cider Vinegar, Rye, Dried Apple, Triticale, Barley, Cinnamon, Bran, Flaxseed
Stick ingredients:
Sweet Potato Puree, Coconut Flour, Honey, Chia Seed, Apple Cider Vinegar, Acacia Gum, Molasses, Coconut Oil, Psyllum Husk, Tapioca Flour, Gelatin, Magnesium Oxide, Carob, Arrow Root Powder, Coconut Flake, Ascorbic Acid
Two new Tiki Cat formulas in their lower-priced Aloha Friends line. Choose from Ahi Tuna with Calamari & Pumpkin or Ahi Tuna with Tilapia & Pumpkin. 2.8oz can- $1.10 each
Some of the more interesting treats discovered late this year!  These dried fish skins are hand rolled and dehydrated by a small company in Boston. The Cod is sourced from local fisherman on small boats in Alaska. The haddock is sustainably sourced in Nova Scotia.
4.7oz (tube) Cod Skin– $14.75
2 oz (tube) Haddock Skin-$10.75
Single Cod Skin (bulk)– $1.00 each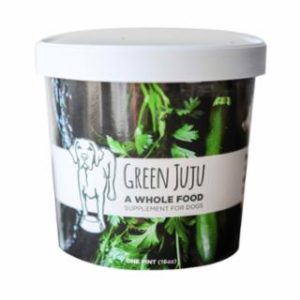 Locally made in Ballard with certified organic produce, this superfood supplement can be added to raw, home-cooked or kibble meals. All produce is sourced from the certified organic Seattle Urban Farm Company in Woodinville. Green Juju is made in small batches, and comes to you frozen. It lasts 5-7 days in the fridge once thawed.
To ensure you receive the freshest product possible, please allow one week lead time for your first order. 16 oz- $10.50
TREAT of the MONTH

Howliday Gingerbread Buddy Pops (2 pack)- save 20%
Two ridiculously cute, all-natural and completely edible Buddy Pops are yours this month in advance of them being made available to the public. Yes, even the stick is edible. You may be tempted to take a little nibble yourself.  Regular Price: $8.75; Club Price: $7.00
Interested in the special pricing on these treats? Become a Treat of the Month Club member- it's free! Just email us or mention it with your next order to sign up. Each month that you receive a delivery, the featured treat will automatically be added to your order. You'll save a minimum of 10% each time, and treats are no more than $8.00.