"Well hello, nice to meet you. Allow me to introduce myself. I'm your dog food bag.
"You've probably met one or more members of my family. My name is Kibble. We've been known to take some liberties with presenting our life story. Perhaps we should become better acquainted before beginning a long term relationship?"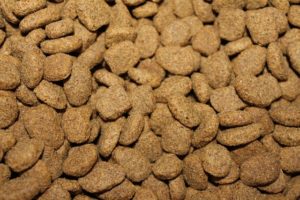 Dog Food bags may not talk, but they do disclose much of their story
Trying to evaluate a bag of dog food doesn't have to be an overwhelming task. By following these 3 tips, your job can remain fast, fun and informative.
Concentrate on the ingredient list
Don't overlook the feeding guidelines
Consider both the cost and weight of the bag
Let's start with some ways to familiarize ourselves with what's good and bad on an ingredient list.
Concentrate on the ingredient list
You most likely know that the order ingredients appear on the list is important. The first ingredient of a food weighs more than any other single ingredient appearing on the list. The further down an ingredient appears on the list, the lighter it is by weight.
This means that the first handful of ingredients make up the majority of what your dog consumes. Some ingredient list readers consider the first 5 or 6 ingredients to be the most important. Others look at everything that appears on the list before fat. Still others scrutinize everything before vitamins and minerals begin to appear.
For the sake of simplicity, let's confine our examination to those first 6 ingredients. What do we want to see?
Fresh meat (chicken, fish, beef, etc) is a great way to start, but don't stop there. Since fresh meat can contain up to 80% water, it's no surprise that it's listed first- water is heavy!
When a single source of fresh meat is the only protein in those first 6 ingredients, chances are fairly high that more nutrition is being provided by the ingredients that follow. Look for at least one more source of fresh meat, or a specific meal ingredient to ensure the food provides decent animal protein.
Be wary of generic meat ingredients, like meat meal or poultry meal. By-products, and by-product meals, should be viewed cautiously as well. Generic meats and by-products are inconsistent ingredients, made from a variety of sources. They are typically lower quality than specific animal proteins.
A specific meal ingredient, like chicken meal or lamb meal, is a concentrated source of protein. Meal ingredients are processed to remove moisture and fat, so they weigh considerably less than fresh meats. When you see a meal ingredient appear before a fresh ingredient, you can be sure there is considerably less "fresh meat" in that food.
Weight plays a role with other ingredients as well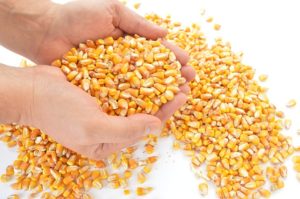 Be skeptical when a similar ingredient appears in different forms. A food which uses corn may list it in any number of ways: whole yellow corn, corn meal, corn gluten meal, corn bran, ground corn, cracked corn, corn flour.
When you see corn, or any ingredient, listed in a variety of forms, that's usually a sneaky way to lighten the weight of the ingredient. This is a practice called "splitting." Splitting separates an ingredient into lighter parts which pushes it further down on the list. Splitting can make other ingredients look more attractive, by moving them higher on the list.
Looking for specific protein sources and keeping an eye out for splitting gives us a quick introduction to the type of food we're considering. They can give an indication, but without knowing the source, it's just a guess. Your next tip can uncover a bit more about that quality.
Don't overlook the feeding guidelines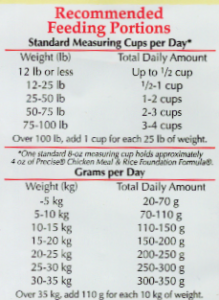 Feeding guidelines offer a key to quality. The feeding guidelines printed on every bag tell us how much food should be fed to provide adequate nutrition on a daily basis. Keep in mind that these are just guidelines. Some dogs will need more and others less.
When a food is made with high quality ingredients, it is easily digested and the nutrient content is more readily available. Low quality ingredients are harder to digest, and provide less nutrients.
A highly digestible food will provide adequate nutrition with less volume than a poor quality food. As a result, you'll use less of a higher quality food, and you'll pick up less poop since more is fully digested.
And how do we find out which food is more digestible? In the feeding guidelines, of course. Take a look at your current bag of food and take note of the feeding guidelines for your size dog. Next time you're in a grocery store, pick up a cheap bag of food and compare. Chances are the grocery brand will suggest 1.5 times or more food than your current brand! The final test comes when comparing cost to feed.
Consider both the cost and weight of the bag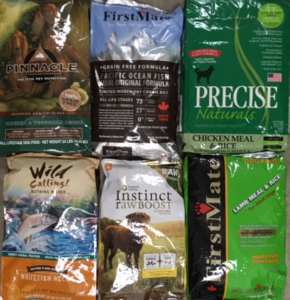 Now that you realize you'll use less of a decent food, a higher priced bag may not seem all that expensive. To be certain of that, remember to look at the actual weight of the bag(s) you're considering.
Not that long ago, large bags of food were mostly 40 pounds and medium sized bags were 20 pounds. Over the last decade or so, bag sizes have been shrinking. The largest bag of some brands is now 21 pounds, with medium sizes down to 10 pounds.
The physical size of a 21 and 33 pound bag is quite similar. Be sure you know how much you're buying when comparing the purchase price of your food.
The feeding guidelines will tell you how many meals your bag will provide. Three cups of food is roughly equal to one pound. Consider both the feeding guidelines and the bag size to determine your true cost and how long the bag will last.
Are you ready to commit to a food?
Learning just a bit more about the food you're bringing home to your best friend should make you more comfortable with your choice. Sure, there's so much more to  evaluating a food than just examining the ingredient list, feeding guidelines and size.
If you've been flirting with the idea of changing your pet's chow, this approach can give you a head start. You can use these tips for a long term commitment or to experiment with multiple choices. Either way, getting to know your food a bit better before diving in will serve you well.
Want to learn more about evaluating your food? Visit the Food Guide or pick up your own copy of The Dog Food Detective