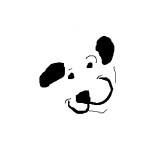 In this issue:
Your special offer
Herding Dogs and Heartworm Hazards
Dogswell Product Withdrawal
Carna4 Lowers Pricing!
Does Your Dog Want to be a Star?
Orijen and Acana Recap
Monthly Features
It's always nice to send along a newsletter filled with light hearted news updates. This month's read contains some unfortunate exceptions, with a roundup of a few cautionary messages from the past few weeks.
But good news is coming as well! Before next month rolls around, you'll find an early update on Woofstock, along with news of more new treats at SmileyDog.com. As always, information posted during the month will arrive as part of your next newsletter.
To sweeten the collection of news this month, don't miss your special offer on this month's featured treats!
YOUR SPECIAL OFFER
Take an additional 5% off any Featured treat this month!
There's a quartet of tasty treats included in this month's features.
The discounted prices you see on the website and newsletter don't apply to you. You get to take an additional 5% off when you ask for the eMuse treat special.
Your special pricing:
Grizzly Salmon Fillets- $9.40 (20% off)
Crumps Sweet Potato Rawhide- $8.30 (15% off)
Pure Bites Duck- $4.45 (15% off)
Deer Chews- $1.20 (20% off)
These offers are limited to stock on hand, and supplies are limited. Really, they are- just remember to ask for your eMuse discount!
NEWS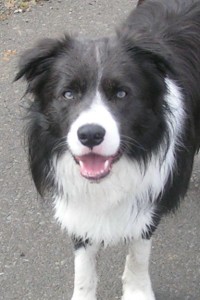 Heartworm Meds and Herding Breeds May Not Mix
Some herding dogs and herding mixed breeds run a higher risk of developing a potential fatal reaction to common heartworm and other prescription medications. These dogs usually have white paws, although all dogs with white paws do not fall into this category.
The dogs at risk have been found to carry a gene mutation which can easily be identified with a simple test  Read More…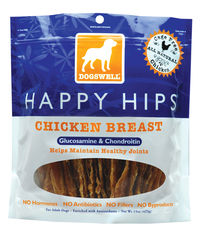 Dogswell Product Withdrawal
Dogswell has announced  product withdrawal for all of its Chicken breast and Duck breast products. The withdrawal was announced after a routine NY Department of Agriculture test found traces of antibiotic residue on a sample of Chicken treats.
The antibiotic found is approved for use overseas, but not in the United States. Dogswell is withdrawing any of the Chicken or Duck products with a Best By date before January 28. 2015.
Smiley Dog will be introducing new products made in the US or Canada to replace the Dogswell line   Read More…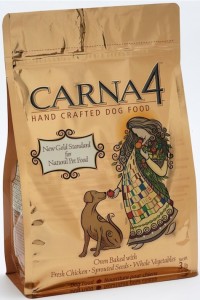 Carna4 Lowers Prices, Introduces Duck Formula
Regular readers of the eMuse newsletter know we've been excited to offer Carna4 since late last year. Carna4 is a holistic, whole foods-based kibble with sprouted seeds and no synthetic vitamin/ mineral premix added.
Carna4 recently announced a price decrease ranging from 12-15%. The pricing on our Shopping Cart now reflects these lower prices.
The company also announced it is now shipping it's grain-free Duck formula in 3 and 13 pound bags. Read more…
Searching for Smileys
Have you seen a smile on your dog's face? Would you like to share it with the world?
Your picture could be used in an upcoming print ad for Smiley Dog! Read more…
Disappointing News for Orijen and Acana
For those of you who had been receiving Orijen or Acana food from us, this will be old news. For others considering these products, they will unfortunately be unavailable for delivery in the foreseeable future. Read more…
FEATURES of the MONTH
A generous 3 oz. package of these wonderful, tasty 100% wild salmon fillet treats. They may be a bit tough for you to chew on, but your dog will love them! Regular $11.75, now $10.00
This 5 oz. package of chewy sweet potato treats is grown and packaged in Canada by a family owned company. No additives, preservatives or artificial colors are used in the product. Regular $9.75, now $8.75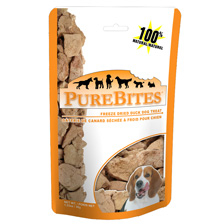 This 1.23 oz. package of freeze-dried treats is made with just one ingredient- 100% USDA inspected Duck. Ideal as a special treat, the pieces can also be crushed and sprinkled over food as a flavor enhancing topper. High in protein, each hypoallergenic treat contains just 12 calories.  Regular $5.25, now $4.75

A crunchy chew with a new taste! These delicious chews do not smell and will not stain carpets. Grab a handful to pass around! Regular $1.50 each, now $1.30
TREAT of the MONTH
Pecks from Honest Kitchen- save 25%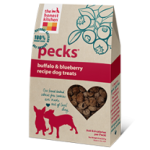 A buffalo and blueberry biscuit from the makers of the Honest Kitchen line of dehydrated, fresh foods. Made with barley flour, buffalo, molasses, water, eggs, coconut oil and blueberries. 8 oz. package regularly $9.50, Club price $7.00
Interested in the special pricing on these treats? Become a Treat of the Month Club member- it's free! Just email us or mention it with your next order to sign up. Each month that you receive a delivery, the featured treat will automatically be added to your order. You'll save a minimum of 10% each time, and treats are no more than $7.00.