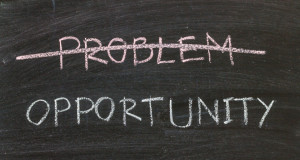 Update August 2015:
We are pleased to announce that Orijen and Acana foods are once again available for delivery to pet parents in the Seattle area!
The full line of Champion products, including all Orijen and Acana dry, freeze-dried and treat products are available for delivery. While not all items are kept in stock, any that are not can usually be available for delivery within one to two weeks.
We're grateful to our clients who have shown patience and understanding over the past few years as we worked to bring back this excellent line of food. The alternatives listed on this page remain available and are now joined by the current Orijen and Acana formulas.
The following was originally posted in July 2013:
"When one door closes, another opens."
This quote gets attributed to both Alexander Graham Bell and Helen Keller. Regardless of which source you choose to believe, its message rings true. After setbacks or misfortune, there are always opportunities to explore.
The recent decision by Champion Pet Foods regarding allocation of their foods is a timely example of this.
A quick bit of background about the Orijen and Acana shortage
In the Fall of 2012, Champion Pet Foods suffered a fire in one of their manufacturing plants. This resulted in a disruption of production. Champion instructed suppliers to allocate a reduced supply of Orijen and Acana foods to some, but not all, retailers currently carrying their products.
Smiley Dog was not among the fortunate few to retain the right to sell the food. Loyal clients who had enjoyed delivery of Champion foods since 2007 scrambled to find another source or switch to another brand. Champion projected supply would return to normal by the spring of 2013.
It has been difficult to discern what happened since. It appeared that production and supply did resume and increase by the spring.  New formulas were introduced, production increased, and "suspended" accounts were asked to remain patient and wait. And wait. And…
Spring slipped into summer. Nine months after the fire, after repeated requests for updates, more definitive information finally became available.
It was not the news we were expecting
Supporting the growth of accounts who were allowed to carry Champion products during the shortage will take precedence over reopening former accounts. Some of this growth is the direct result of account closures during the shortage.  It is unknown when, if ever, closed accounts who originally helped establish and build the brand will be allowed to carry it again.
As disappointing as this is, the next step has become much clearer. We've all been waiting patiently for the return of these foods. That wait is finally over, and choosing another option is no longer a temporary solution.  There are excellent alternatives available to Orijen and Acana. What's best for you can be determined by examining your priorities.
After speaking with clients who have used the Champion foods, it has become clear that closely matching these formulas is not always what is most important. Some have appreciated the high meat content more than anything else, while others are attracted to lack of grain. Still others like a combination of meat proteins and some are drawn to the "clean" ingredient list.
For all of these preferences, there are good alternatives. Our original list continues to be updated with links to manufacturer sites which offer comparative product information. In most cases, the foods are of comparable quality to Champion formulas. We encourage you to contact us to discuss your options. We look forward to  sharing the results of our comparative research with you.
Alternatives abound for Champion formulas
If your choice is to continue to feed Orijen and Acana formulas, please accept our apologies that we can no longer make them appear at your door. You can use the retailer locator on Champion's website to search out an alternate source.
Your dog or cat should do very well on some of the alternatives available. Small sizes of all are available by special request, and samples are available for some as well. This list will continue to be updated as foods are reformulated or new products introduced.
The list criteria of matching quality and formulation of each Champion food remains the same. Some of the recent alternatives added are the result of client inquiries. These foods still offer a different variety of protein sources with the primary source(s) closely matching the formulation it replaces.
We've also added some other multiple protein, grain-free options to the end of the alternative list. There are many single-source protein, grain-free formulas available as well which do not appear on the list.
Have you had Orijen or Acana delivered by Smiley Dog?
For those of you who have received delivery of Orijen or Acana foods from us in the past, we share your frustration about the recent decision. Should you chose to continue with delivery of an alternative, you have two options available which may help ease your disappointment.
Ask if samples are available for any of the alternatives you find interesting. If not, we'll be happy to offer you special pricing on your first bag of a new formula. Whether it's a small trial size or full size bag, we hope a discounted price will help take the sting out of this unexpected news from Champion.
For those of you who have already transitioned to an alternative, please let us know how satisfied you are with its performance. There are no shortage of alternatives available, and we'd like to use this opportunity to help find what will work best for your situation.
Some alternatives remain currently unavailable
Making this situation even more interesting has been the recent Natura recall and distribution change for Horizon foods. Both of these situations have temporarily removed some options from immediate availability.
It's natural to have second thoughts about California Natural, Evo, or Innova foods following their recall. Keep in mind that most pet food companies, including Champion, have had recalls in their past. Natura products are expected to be available once again by the end of July.
Horizon offers some excellent formulas which originally appeared on our list. Their local supplier discontinued these lines last month, and we look forward to offering them once again when they become available though a new distributor.
We're here to help
We know that any food transition can be a challenge for both you and your pet.
We're here to help make any transition as smooth as possible as you peek through the door to examine new options. Perhaps a new favorite food is just on the other side!