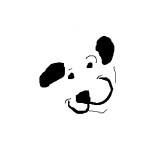 In this issue:
Your Special Offer
Changing Food to Improve Nutrition
Wild Calling Files For Bankruptcy
Signs of the Times
Monthly Features
New Products
Wow. What a year. Once again the months have flown by, with the last few being some of the most… interesting in quite some time. Whether you've been encouraged or discouraged by the events of 2017, we wish you the best for the last month of this year and a healthy, happy 2018.
The 2018 Smiley Dog calendars are now available. If you're on auto-delivery, you've likely received yours already. If you are a newsletter subscriber not on auto-delivery and would like one, just ask. We'll be happy to include one with your next delivery while supplies last.
YOUR SPECIAL OFFER
Still Looking for a Holiday Gift For Friends?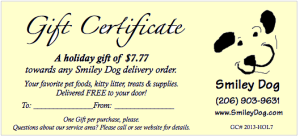 For those of you still waiting, you've got until the end of December to request some free Gift Certificates to pass along to your friends.
Call or email to request the freebies to arrive along with your next order. Not ordering before the end of the year? We'll drop them in the mail to you!
NEWS
Changing Food to Improve Nutrition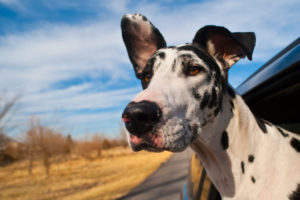 An ad playing on a screen the other day caught my ear and made me smile.
Without coming flat out and saying their product was the absolute best, they successfully cast their competitors as inferior by posing the question… "why drive a car when you can drive a CADILLAC?!"
Watch enough pet food commercials and you'll see a similar attitude.
When improving the nutritional quality of your dog's food is the primary reason for a change, it's best to ignore marketing messages. Most pet food ads position their product as uniquely formulated delicacies which address the nutritional needs of your pet unlike those other options which are just… dog food. Read more…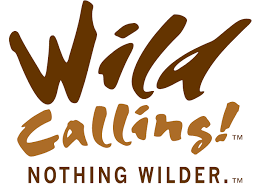 Wild Calling Files for Bankruptcy
Wild Calling pet foods has filed for Chapter 11 bankruptcy protection, citing challenges with its "balance sheet and debt structure." The bankruptcy petition was filed in Colorado court on October 25, 2017.
The company is in discussion with lenders and suppliers in an attempt to continue operations while reorganizing and working through its financial difficulties. Read more…
Time for the Signs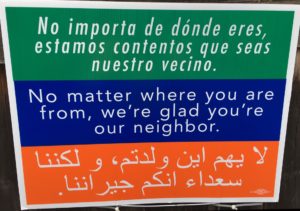 Our local elections have come and gone and it won't be long now before things begin heating up for the 2018 mid-terms. Some might say they're already percolating in earnest.
Every couple of years as elections come and go, it's been interesting to watch as different crops of yard signs spring up and then disappear.
Along with the opportunity to enjoy watching dogs frolicking in off-leash areas or being walked through their neighborhoods, "signspotting" is one of the simple joys that come along with daily deliveries. Read more…
FEATURES of the MONTH

Seize the day and pick up a FREE package of Go Bare Crunchers with the purchase of Crisps and Nibblers while supplies last. These limited ingredient treats are made with Asian Carp from the Midwest. This invasive species is making its way towards the Great Lakes with a ravenous appetite and tendency to launch itself out of the water and into boats.
The "Carpy Diem" offer gives you one 2 oz package of GoBare Crisps ($9.75), one 4 oz package of GoBare Nibblers ( $7.75), with a FREE 6 oz package of Go Bare Crunchers (regular$9.75).
Supplies are very limited so grab this offer while it lasts! Carpy Diem Treat Trio- Regular $27.25, now $17.50
Choose from  4 inch Green or 6 inch Red toys. These festive chew toys have an opening to stuff with your dog's favorite treat.
4 inch Green Bulb– regular $13.75, now $11.75
6 inch Red Bulb– regular $18.50, now $15.75
Pick up 4 cans of tasty Tiki Cat food at a special price this month. You'll receive 2 cans each of Tiki Cat Aloha Friends Tuna/ Tilapia and Aloha Friends Tuna/ Calamari. These 2.8 oz cans are made with pumpkin to aid digestion and include wild caught, dolphin-safe tuna.
Tiki Cat Aloha Friends sampler regular $4.75, now $4.00
With the additional excitement and traffic of the holidays, pets can easily get stressed or find interesting things to sample from floors, tables or visiting hands. These simple to use test kits can be an early indicator of a potential problem and often save a diagnostic vet visit.
Available for cats or dogs, each single use kit contains 4 separate tests: high glucose level, kidney issues, urinary tract infection and blood in urine.
Easy to follow instructions are provided to guide you through each test. Results are read on the included test strip so no need to mail away samples and wait for results.
Cat Checkup Wellness Kit regular $16.50, now $14.75
Dog Checkup Wellness kit– regular $16.50, now $14.75
NEW ITEMS
Inventory Updates
Each month as clients' food needs change, our inventory gets adjusted to meet those needs. Here are some of the new goodies added over the past months that can now be found in the Smiley Dog shop:
Barkworthies Beef Jerky
Jones Woofers Beef Patties
NW Naturals Bison/ Beef bar
NW Naturals Chicken/ Salmon bar
NW Naturals Lamb bar
Petcurean Go! Duck
Wet Noses Apple/ Carrot biscuits
Yesterday's News litter
TREAT of the MONTH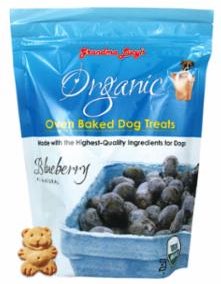 Grandma Lucy's Organic Oven-Baked Blueberry biscuits- save 26%
Winter weather has arrived, so here's a quick reminder that warmer weather and summer berries will return in just a few short months. These cute cookies are oven-baked for a satisfying crunch, are GMO-free, and surprisingly enough, they're kosher, too!
Ingredients: Organic Enriched Wheat Flour, Organic Cane Sugar, Organic Palm Oil, Organic Cane Sugar Syrup, Organic Rice Flour, Organic Blueberry Flavor, Organic Soy Lecithin, Organic Vanilla Extract. 14 oz bag Regular Price: $9.50 Club Price: $7.00
Interested in the special pricing on these treats? Become a Treat of the Month Club member- it's free! Just email us or mention it with your next order to sign up. Each month that you receive a delivery, the featured treat will automatically be added to your order. You'll save a minimum of 10% each time, and treats are no more than $8.75.