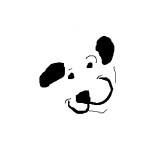 In this issue:
Your special offer
Crowdfunding for The Dog Food Detective
FDA Veterinary Network Growing
A Pet Expo Surprise
Monthly Features
Treat of the Month
Ah, May already! As this is written, the sun has not gotten the message that Summer comes next month, and the thermometer is threatening to top 80 degrees. No complaints here— hope you're enjoying an early change of seasons as well!
Whether you're playing inside or out, take advantage of your subscriber offer to grab some free goodies with your order this month.
YOUR SPECIAL OFFER
Free Treats just for the asking!
Maybe the sun has gone to our head, but we'd like you to have some extra goodies with this month's order.  Just ask for the eMuse offer when you place your order and a surprise will be included with your delivery.
No worries if you're ordering for your feline friends. Just ask and you shall also receive.
Just our way of thanking you for your continued support!
NEWS
Crowdfunding for The Dog Food Detective
It's been a long, 3-year journey, but The Dog Food Detective will be off to the layout designer next week. Now that the final phase of this adventure has begun, the final bills are coming due as well.
If you're interested in helping others better understand their dog food choices, please consider pitching in at our Indiegogo campaign to help offset those final expenses!
You can also sign up to receive updates and a pre-booking discount once a publication date is announced.
FDA Veterinary Network is Growing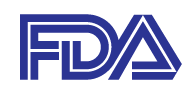 Late last year we wrote about the FDA's continued research into the problem of jerky treats. At that time, the agency had announced they were reaching out to both consumers and veterinarians for assistance.
Much of this work is being done by The Veterinary Laboratory Investigation and Response Network (Vet-LIRN). Started in 2011, the lab now works in partnership with 34 state and university veterinary laboratories across the country. Read more…
A Pet Expo Surprise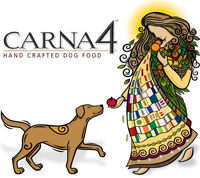 Last weekend I had the opportunity to attend the first Seattle Pet Expo, held at Seattle Center. I was pleasantly surprised by the variety of booths and activities, even though Smiley Dog was not among the official participants.
Most of my time was spent helping out at the Carna4 booth, and learning even more about this unique food from David Stauble, the founder of the company. Listening in on his conversations with pet parents was enlightening, despite already being familiar with the products' benefits. Read more…
FEATURES of the MONTH
Free Carna4 Biscuits with Carna4 Food Purchase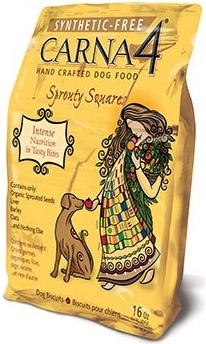 Get the benefits of whole foods and sprouted seeds with both your dog's food and treats! Purchase a 3 lb. or 6 lb. bag of Carna4 dog food this month and receive a FREE bag of Carna4 biscuits.
Combine the two favorite treats of Beef Chews and Himalayan Dog Chews and what do you get? A Yakky Stick! These 6 inch sticks have a Himalayan Chew core with beef chew wrapped around from top to bottom. Regular $7.25, now $6.20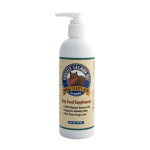 Grizzly Salmon oil was one of the first salmon oil pet supplements to hit the market. Based in Woodinville, this local company has built a global reputation for quality though its wild salmon products.
Salmon oil provides your pet with essential fatty acids for healthier skin & coat, reduces inflammation and supports the immune system. If you've considered adding salmon oil to your pet's diet, now is an ideal time with special pricing on the 8 oz. size! Regular $17.50, now $15.50
Bitter Apple– save 50% with refill purchase
Bitter Apple has long been a favorite training aid for puppies and adult dogs alike. Simply spray some on any object you do not want your pet to chew, and the taste is a powerful deterrent. Will not harm clothing or furniture. Take this opportunity to restock your supply. Purchase a 16 oz refill container and receive the 8 oz. spray bottle at 50% off!
16 oz. Refill- $14.75; 8 oz. spray Regular $9.75, just $5.00 with refill purchase
NEW PRODUCTS
 
A unique new protein source in a crunchy biscuit. Choose from Alligator biscuits or Alligator with Crawfish from the Delca Corporation in California. Made in the USA with no wheat, corn or soy. Biscuits contain Alligator, Barley, Oats, Pea Starch, Rice Bran, Potato Flour, Canola Oil (preserved with Mixed Tocopherols). Add some Crawfish to the ingredients for the crawfish variety! 16 oz. box- $8.25
TREAT of the MONTH
Wag More Bark Less Oven Baked Apple Bacon biscuits- save 20%
A full pound of crunchy, oven-baked, grain-free goodies from the makers of Buddy Biscuits. The USA-made treats are low in fat (6%) and come in oval, bite-sized pieces.
Ingredients: Apples, barley flour, oatmeal, rice bran, pea starch, bacon, whole oats, millet flour, chickpea flour, sunflower oil (preserved with mixed tocopherols), natural hickory smoke flavor, natural apple flavor. Regular $7.25, Club price $5.80
Interested in the special pricing on these treats? Become a Treat of the Month Club member- it's free! Just email us or mention it with your next order to sign up. Each month that you receive a delivery, the featured treat will automatically be added to your order. You'll save a minimum of 10% each time, and treats are no more than $8.00.