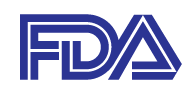 Late last year we wrote about the FDA's continued research into the problem of jerky treats. At that time, the agency had announced they were reaching out to both consumers and veterinarians for assistance.
Much of this work is being done by The Veterinary Laboratory Investigation and Response Network (Vet-LIRN). Started in 2011, the lab now works in partnership with 34 state and university veterinary laboratories across the country.
The network began following the massive pet food recall in 2007. Once the FDA determined how melamine and other chemicals in recalled foods were causing kidney damage, the value of a larger reporting system became apparent.
Vet-LIRN is modeled after the Food Emergency Response Network, a government partnership that has collaborative agreements with multiple labs to respond to emergencies involving human food contamination.
It's encouraging to see the growth of of Vet-LIRN after such a short period of time. More eyes watching for problems should help find solutions and spread warnings more quickly when needed. Information can be also be easily shared between labs to avoid duplication of efforts.
One of the goals of Vet-LIRN is to encourage laboratories to use uniform testing methods to ensure that they can compare their results. While standardized methods can ensure a more reliable system, it is not uncommon for an oddball approach to result in a breakthrough.
Let's hope that the push for standardization does not come at the cost of innovation.
More information about Renate Reimschuessel, the woman behind the formation of Vet-LIRN, can be found in this FDA article.
To learn more about the Vet-LIRN, vist the FDA website.