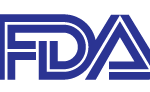 The FDA has issued an update on its ongoing investigation into Chicken jerky treats from China. For the past 5 years, attempts to determine what has been causing some dogs to become sick after eating these jerky treats have been inconclusive.
It is an encouraging sign that the FDA has continued to investigate these problems. Unfortunately, a definitive answer remains elusive. Investigations and testing have identified some possible problems with ingredients and practices.
Antibiotic residue, glycerin and other ingredients have been scrutinized, and falsified shipping documents have been discovered. None of these have been conclusively proven to be the source of the problem.
The first reports of this problem reached the FDA in 2007
Since then, more than 3600 pets have been reported sickened by the treats and over 500 have died. During this time, some treats have been voluntarily recalled, others have disappeared. The FDA is now reaching out to both veterinarians and pet owners to request their help with the ongoing investigations.
This summer, Smiley Dog discontinued carrying the Dogswell line of jerky treats until more information was known.
While frustrating that the ongoing FDA investigations remain inconclusive, it's encouraging that they continue. We'll be closely monitoring developments as they are announced.
US sourced jerky treat alternatives to these China imports are available, although they are more expensive. And there is certainly no shortage of US sourced non-jerky treats available- just ask!
The original FDA release, complete with links to previous updates, can be found here.