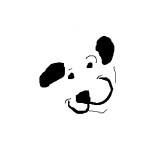 In this issue:
Your Special Offer
Precise Holistic Complete Changes
Champion Pet Foods Lawsuit Filed
Changes for Taste of the Wild 
Monthly Features
New Products
Treat of the Month
With summer just around the corner, this month brings a collection of National Holidays. In the United States, May is National Pet Month. We're likely all familiar with May Day (5/1) as a celebration of International Workers' Rights and Memorial Day (5/28) as a commemoration of those who were lost serving the country in the military.
A few lesser known dates this month include National Specially-Abled Pets Day (5/3), National Dog Mom's Day (5/12), and National Rescue Dog Day (5/20). And don't fur-get about Give Big Day on May 9 when you can donate to your favorite cause and have your dollars stretched by the Seattle Foundation.
It's also about time to occasionally play hooky as opening night of the Seattle International Film Festival (5/17) draws near. Press Screenings begin in a few days, so please understand if it takes a bit longer to respond to messages and email during SIFF. As always, you will hear back from us before the end of the day, although at times your response may be delayed for an hour or two.
We're also looking forward to SuperZoo, the annual Trade Show coming up next month in Las Vegas. Start thinking now about any questions you may have for manufacturers, or any items you may want us to sniff out for you next month!
YOUR SPECIAL OFFER
Take an additional 5% off Featured Items this month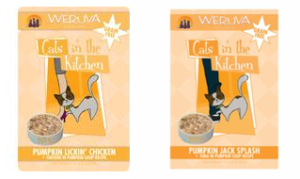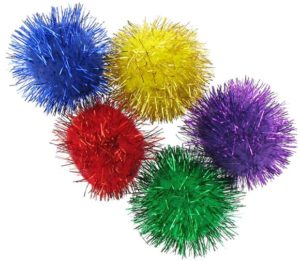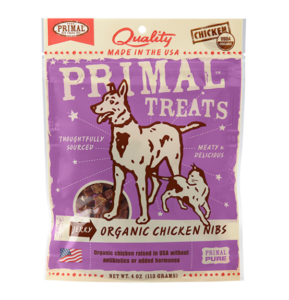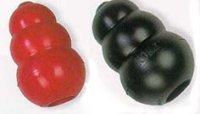 If you find any of the May Featured Items appealing, you're in luck! Your subscriber offer this month gives you an additional 5% off any or all of those Features.
That simply means your discount on Rosie's rewards is 20% instead of 15%, your discount on Kongs is 15% instead of 10%, you'll save 15% on Primal Nibs instead of 10% and you'll find 2 tabby tinsels included with your Cats in the Kitchen pouch combo instead of just one.
To receive your subscriber offer, simply request the eMuse offer at the time you place your order. Couldn't be simpler!
NEWS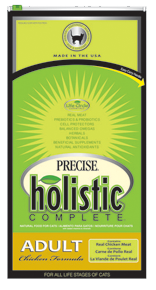 Precise Holistic Complete Changes
Precise has discontinued its Holistic Complete Chicken & Turkey Feline formula as it transitions to its Grain-Free Turkey/ Chicken with Yellow Peas.
The company is now working with a new co-packer as it prepares to update the bags in its Naturals line and introduce new formulas. During this transition, we expect some short-term shortages on some formulas and sizes. Read more…
Champion Pet Food Lawsuit Filed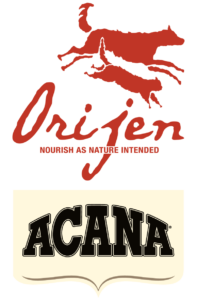 A class action lawsuit has been filed in the US District Court of California against Champion Pet Foods, the manufacturer of Orijen and Acana pet foods.
The lawsuit claims that the company has misrepresented and not fully disclosed the presence of heavy metals and Bisphenol A (BPA) in many of their formulas.
The 15 count suit claims Champion Pet Food has violated consumer protection laws in California, Minnesota and Florida in addition to false advertising, fraud, breach of warranty and unjust enrichment.
The basis of the lawsuit rests on laboratory testing of Champion formulas that reveal levels of Arsenic, Cadmium, Mercury, Lead and BPA in its products. The testing results were published by The Clean Label Project, which rates pet food based on a variety of factors. Read more…
Changes for Taste of the Wild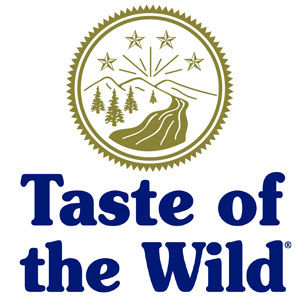 It's a subtle change, but you may notice a new design on your next bag of Taste of the Wild pet food. It first caught our eye when an order of Sierra Mountain dog food arrived last month.
The primary image on the front of the bag is similar, but design of the bottom panel is different. The back of the bags have also been redesigned. While these cosmetic changes may escape notice, one thing to pay attention to is an adjustment in formulation.
The new bags reflect a new Ingredient List and Feeding Guidelines. It appears the new formulation is slightly less digestible than the current formula, based on published Feeding Guidelines. Read more…
FEATURES of the MONTH
A resealable bag of all-natural, grain free cookies sustainably sourced and manufactured in the USA. These chewy, heart-shaped treats are made with Chickpeas, Pea Flour, Salmon, Sweet Potatoes, Coconut Glycerin, Coconut Oil, Flax Seed Meal, Organic Tapioca Starch, Guar Gum, Calcium Lactate, Burdock Root, Distilled Vinegar, Ginger, Chia Seeds, Non-GMO Sunflower Lecithin, Mixed Tocopherols and Rosemary Extract.
6 oz bag Regular $11.75, now $10.00
All Traditional Kong Dog Toys- save 10%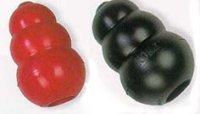 The Kong Company is one of the few manufacturers of durable dog toys that have been around for more than 25 years. Kongs were one of the first toys offered in the early days of Smiley Dog and have withstood the test of time while adding hundreds of additional items to its product line.
Unlike many other manufacturers' toys, the traditional Kong designs have not compromised their durability or quality. These versatile toys can be used for chewing, retrieval, stuffed with treats or training. Take advantage of this opportunity to add a new one to your dog's toy collection.
Small Kong– Reg. $7.75, now $7.00
Medium Kong– Reg. $10.75, now $9.75
Large Kong– Reg. 12.75, now $11.50
Original Kong (large black)- Reg. $13.50, now $12.15
King Kong– Reg. $20.75, now $18.75
Extra Large Extreme Kong (black)- Reg. $24.75, now $22.25
Want to try a couple of tasty feline flavors from Cats in the Kitchen? Pick up this pouch combo of Pumpkin Jack Splash and Pumpkin Lickin' Chicken and we'll throw in a Tabby Tinsel toy so your cat can work off the extra energy after dinner.
Cats in the Kitchen 3 oz Pouch Combo w/ toy Reg. $3.95, now $3.20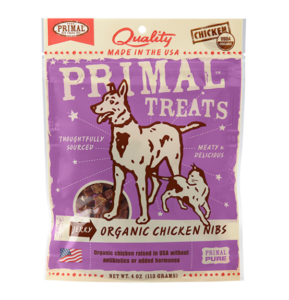 These tasty jerky treats contain 99% organic ingredients and are made with Organic Chicken, Organic Honey, and Sea Salt. The small size makes them ideal treats for dogs and cats.
4 oz Primal Chicken Nibs– Reg. $12.50, now $11.25
NEW ITEMS
Inventory Updates
Each month as clients' food needs change, our inventory gets adjusted to meet those needs. Here are some of the new goodies added over the past months that can now be found in the Smiley Dog shop:
Nature's Logic Venison Feast cans
Primal Organic Chicken Nibs
Tiki Dog Ahi Tuna
Tiki Dog Northshore Salmon
TREAT of the MONTH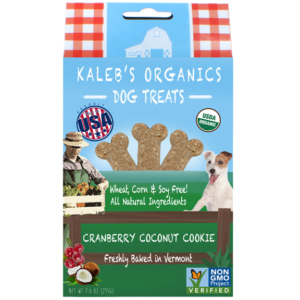 Kaleb's Organic Cranberry Coconut Crunch Cookies- Save 20%
These crunchy cookies have all the goodness you've come to expect from a Treat of the Month and none of the nasties contained in other "goodies." Made in Vermont with all USDA certified Organic ingredients and no wheat, corn or soy, these treats are also certified by the Non-GMO Project.
Ingredients: Organic Barley Flour, Organic Barley Flakes, Organic Cranberries, Organic Coconut, Organic Sunflower Seeds
7.5 oz box Regular Price: $8.50;  Club Price: $6.75
Interested in the special pricing on these treats? Become a Treat of the Month Club member- it's free! Just email us or mention it with your next order to sign up. Each month that you receive a delivery, the featured treat will automatically be added to your order. You'll save a minimum of 10% each time, and treats are no more than $8.75.