A class action lawsuit has been filed in the US District Court of California against Champion Pet Foods, the manufacturer of Orijen and Acana pet foods.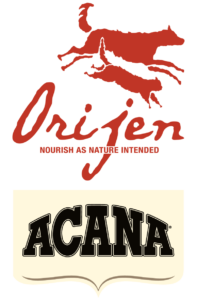 The lawsuit claims that the company has misrepresented and not fully disclosed the presence of heavy metals and Bisphenol A (BPA) in many of their formulas.
The 15 count suit claims Champion Pet Food has violated consumer protection laws in California, Minnesota and Florida in addition to false advertising, fraud, breach of warranty and unjust enrichment.
The basis of the lawsuit rests on laboratory testing of Champion formulas that reveal levels of Arsenic, Cadmium, Mercury, Lead and BPA in its products. The testing results were published by The Clean Label Project, which rates pet food based on a variety of factors.
Champion Pet Food responded to the charges with a letter to consumers
The manufacturer's letter claims that the lawsuit is meritless and based on misrepresentation of data. They refer interested parties to its own White Paper, "Heavy Metals and Pet Food." The White Paper details which heavy metals are found in its foods, at what levels, and what levels are considered safe.
The levels presented in Champion's White Paper differ from the levels presented in the class action lawsuit. There is no mention of BPA in the White Paper. BPA is often found in the material used to line canned foods and some coatings on paper or plastic food liners.
It remains to be seen whether further testing will be done by independent parties as the lawsuit continues.
There is some controversy about the approach The Clean Label Project
 

uses to rank pet foods

The Clean Level Project (CLP) claims to use science based methods which assign a percentage of its score to each of 4 criteria- presence of heavy metals, by-products contaminants, process-contaminants, and nutritional superiority. Its detractors, which include some industry and consumer groups, take issue with its procedures.

One critical view of the CLP's approach is detailed in a recent post in The Whole Dog Journal. The CLP responded to the criticism with a detailed response on its own website.

You can read the lawsuit filing and all sides in the debate using the links below.