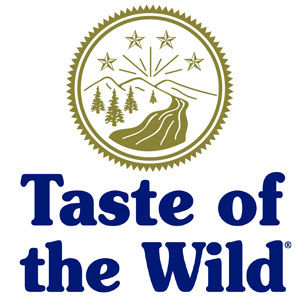 It's a subtle change, but you may notice a new design on your next bag of Taste of the Wild pet food. It first caught our eye when the latest order of Sierra Mountain dog food arrived this week.
The primary image on the front of the bag is similar, but design of the bottom panel is different as shown in the images below.
The back of the bags have also been redesigned. While these cosmetic changes may escape notice, one thing to pay attention to is an adjustment in formulation.
The new bags reflect a new Ingredient List and Feeding Guidelines. It appears the new formulation is slightly less digestible than the current formula, based on published Feeding Guidelines.
While the formulation changes appear small, you'll be the best judge as to how your dog handles the adjustments. As new bags for other formulas appear, we'll publish a side by side comparison of the original and new ingredient listing for the first 10 ingredients.
UPDATE May 4, 2018
Here's how the first 12 ingredients compare for the former and new High Prairie and Pacific Stream formulas: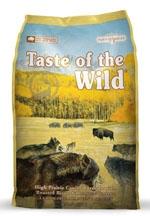 Former High Prairie
Bison
Lamb Meal
Chicken Meal
Egg Product
Sweet Potatoes
Peas
Potatoes
Canola Oil
Roasted Bison
Roasted Venison
Natural Flavor
Tomato Pomace
Ocean Fish Meal
Salt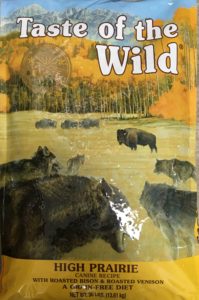 New High Prairie
Buffalo
Lamb Meal
Chicken Meal
Sweet potatoes
Peas
Potatoes
Canola Oil
Egg Product
Roasted Bison
Roasted Venison
Beef
Natural Flavor
Tomato Pomace
Potato Protein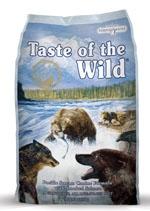 Former Pacific Stream
Salmon
Ocean Fish Meal
Sweet Potatoes
Potatoes
Canola Oil
Salmon Meal
Smoked Salmon
Potato Fiber
Natural Flavor
Salt
Choline Chloride
Dried Chicory Root
Tomatoes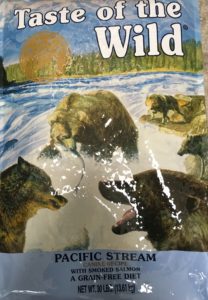 New Pacific Stream
Salmon
Ocean Fish Meal
Sweet Potatoes
Peas
Canola Oil
Lentils
Salmon Meal
Smoked Salmon
Potato Fiber
Natural Flavor
Salt
Choline Chloride
Dried Chicory Root

Here's how the first 12 ingredients compare for the current and new Sierra Mountain formula: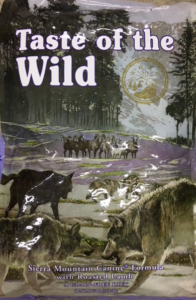 Current Sierra Mountain
Lamb
Lamb Meal
Sweet Potatoes
Potatoes
Peas
Egg Product
Canola Oil
Roasted Lamb
Tomato Pomace
Natural Flavor
Salmon Oil
Salt


New Sierra Mountain
Lamb
Lamb Meal
Sweet Potatoes
Egg Product
Lentils
Peas
Pea Flour
Canola Oil
Potatoes
Dried Yeast
Roasted Lamb
Tomato Pomace