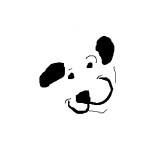 In this issue:
Your Special Offer
Jiminys Crickets Are Here
Rad Cat Recalls Some Chicken & Venison Formulas
SuperZoo 2018 Recap
Monthly Features
New Products
Treat of the Month
Yes indeed, it's August already! Despite cooler temperatures, summer is still with us for a while longer, so I hope you'll have the opportunity to take advantage of some sunny weather and play outside.
All of the new items from SuperZoo have landed and as a subscriber, you get "privileged access" to any or all of them as your subscriber offer this month.
We're tracking the latest information from the FDA on their investigation into a potential link between certain grain-free food ingredients and unusual reports of heart disease in breeds not normally susceptible. Watch for more information on this to be published by the end of the week on the website.
And since it's never too early to be thinking about next year, the 2019 Smiley Dog calendar should be arriving in another week or three. If you're on an auto-delivery schedule, you'll receive one automatically. If not, just ask for one to be included with your next order.
Happy August!
YOUR SPECIAL OFFER
Save 10% on Any or All New SuperZoo Items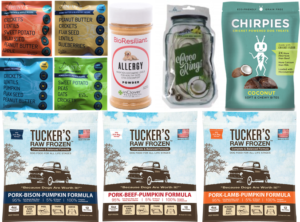 All of the new items uncovered at SuperZoo this year have finally landed in the warehouse. Take advantage of your subscriber status to save 10% on as many of the New Items listed in this month's newsletter as you'd like.
Whether you choose to order through the website, by phone or email, be sure to request your eMuse discount and your discount will be applied to any new items on your order this month.
NEWS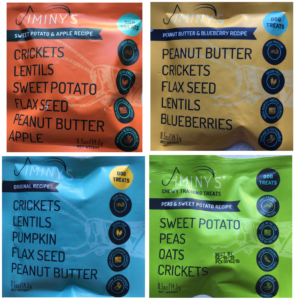 Jiminy's Crickets Are Here
We're pleased to announce that 4 tasty varieties of Jiminy's Cricket treats have hopped into the warehouse and are now available for your dog's approval.
Trial sizes of the Original, Sweet Potato & Apple, Peanut Butter & Blueberry and Sweet Potato & Peas formulas can now be added to orders. Each trial bag weighs 0.5 ounces and sells for $2.75
Jiminys treats are made with sustainable, high protein cricket powder which are raised using much less land, water and other resources than traditional protein sourcess.
Why are we excited about crickets? Why not! Crickets contain more protein than beef, are high in iron, low in fat and use a fraction of the resources required to raise meats.
Rad Cat Recalls Some Chicken and Venison Formulas
Radagast Pet Food, makers of Rad Cat Raw, is recalling specific lots of their Chicken and Venison raw cat food.
The recall was issued after followup sampling and testing found that 3 lots of the Chicken formula may contain Listeria bacteria. One lot of Venison could contain a type of E. coli bacteria which is not harmful to cats or dogs but could be harmful to humans if ingested.
The sampling was done as part of an enhanced followup testing procedure implemented after the March 2018 recall. Read more…
SuperZoo 2018 Recap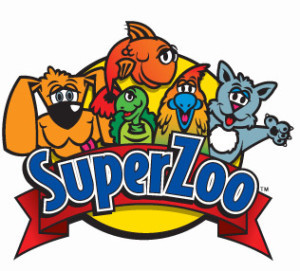 Another SuperZoo has come and gone. Despite being held one month earlier than previous years, each day saw triple digit temperatures which were ignored by attendees inside comfortably air-conditioned halls during show hours.
This year's show saw the addition of another exhibition hall, making it the largest SuperZoo to date (again). With just under 1200 exhibitors, the show floor took close to 5 hours to cover with a leisurely walk-through without stopping to collect information or chat.
The "service dog" population walking the floor grew once again, sporting an impressive number of trendy service dog vest designs. One other notable change was the large number of booths offering CBD products. These included treats, oils, supplements, capsules, creams and even water infused with nano-sized CBD particles.
There were a fair number of new and reformulated foods being introduced which included a few standouts. Read more…
FEATURES of the MONTH
A special purchase of this popular formula gives you the chance to save big on the big bag! Grab one or more while supplies last.
30 lb bag Canidae Lamb & Rice Regular $57.50, now $49.75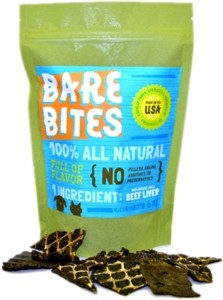 This current favorite beef liver treat is ideal for both cats and dogs. Can be fed whole or broken into small pieces for training or a flavor enhancer with meals.
3 oz Bare Bites Liver Treats Reg. $8.50, now $7.25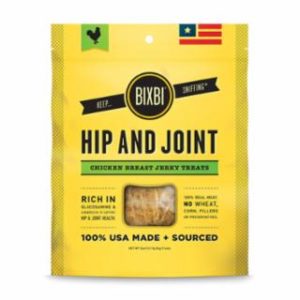 Natural chicken jerky made of USA free-range chicken with added glucosamine and chondroitin for joint support.
5 oz Bixbi Hip & Joint Chicken Jerky Reg. $13.50; now $11.50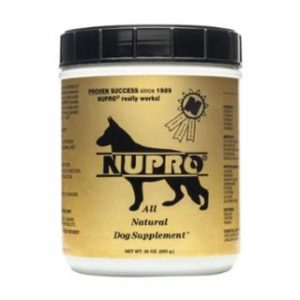 This whole-food based nutritional supplement can be a welcome addition to kibble, canned or raw meals. It provides vitamins, minerals and enzymes from natural food sources, rather than synthetic replacements.
30 oz NuPro Gold Regular $29.50, now $23.50
NEW ITEMS
Inventory Updates
Each month as clients' food needs change, our inventory gets adjusted to meet those needs. Here are some of the new foods added over the past months that can now be found in the Smiley Dog shop:
Chirpies Crazy Coconut Cricket biscuits
Himalayan Pet Coco Rings
In Clover BioResiliant Allergy Relief
Jiminy's Original Cricket Biscuit trial
Jiminy's Peanut Butter/ Blueberry Cricket biscuit trial
Jiminy's Sweet Potato/ Apple biscuit trial
Jiminy's Sweet Potato/ Peas Cricket biscuit trial
Smart Cookie Prima Dogna Skin & Coat biscuits
Tucker's Pork/ Beef/ Pumpkin Mini Patties
Tucker's Pork/ Bison/ Pumpkin Mini Patties
Tucker's Pork/ Lamb/ Pumpkin Mini Patties
TREAT of the MONTH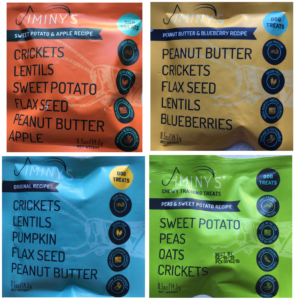 Cricket Treat Sampler- save 20%
You and your dog will be on the chirping edge of pet treats while enjoying a trial package of 4 different biscuit flavors. Enjoy a 0.5 oz package of Jiminy's Original, Peanut Butter/ Blueberry ,  Sweet Potato/ Apple, and Sweet Potato/ Peas Cricket biscuits.
4 packages of 0.5 oz biscuits Regular Price: $11.00 Club Price: $8.75
Interested in the special pricing on these treats? Become a Treat of the Month Club member- it's free! Just email us or mention it with your next order to sign up. Each month that you receive a delivery, the featured treat will automatically be added to your order. You'll save a minimum of 10% each time, and treats are no more than $8.75.