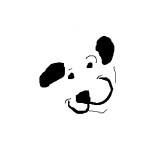 In this issue:
Your Special Offer
Time for a Trip
Solid Gold Updates Hund-N-Flocken Design and Formula
Who Makes Your Pet's Food 
Monthly Features
Treat of the Month
Summer's in full swing and I hope your schedule allows you and your furry family members to enjoy some quality outdoor time together. Summer months always seem to fly by all too quickly, so enjoy them before they're gone!
We're heading off to the annual Trade Show in Las Vegas this month. If you've got any burning questions or elusive products you'd like tracked down, be sure to get in touch.
And don't miss your opportunity for a free treat when you take advantage of the Orphan Treat promotion this month!
YOUR SPECIAL OFFER
Grab a Featured Treat, get a freebie!

There are gobs of goodies to choose from in the Orphan treats featured this month.
As a subscriber, you'll score an extra treat with the purchase of any of the Featured treats this month.
Be sure to ask for your eMuse offer when placing your order and a ChickenStikz will be included absolutely free with your order .
NEWS
Time for a Trip
Who Makes Your Pet's Food?
Solid Gold Updates Hund-N-Flocken Design and Formula
FEATURES of the MONTH
Orphan Treat Sale!
Once each year you have the opportunity to snatch up some "leftovers" at a ridiculous price. These treats may be remnants of purchases made for the Treat of the Month Club, Monthly Features, or unclaimed special orders. Regardless of why they're available doesn't change the fact that your dog can enjoy them without breaking the bank!
Orphan treats are limited to stock on hand, so if something looks interesting snatch it up quickly.
Choose any two of the following Orphan treats and the least expensive is yours at 50% off. Pick three and the least expensive is FREE! And yes, multiple orders of a single treat qualify for the same discounts.
If you're ordering through the website, your discounts will be manually added when the order is processed. (Our Shopping Cart gets confused when offering a deal this good!)
Clear Conscience Peace Berry Biscuits–A 7 oz. resealable package of crunchy cookies made with blueberries, molasses and kelp.  $9.00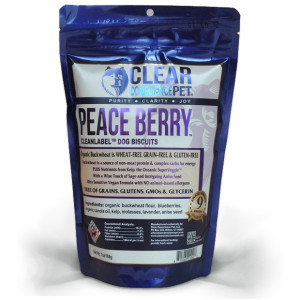 Crumps Lamb Chops–Thinly sliced lamb strips can be easily broken into smaller pieces or used as a larger treat. 1.9 oz. bag  $9.75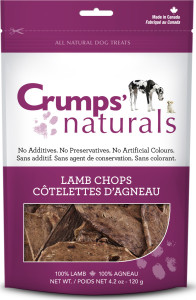 Look Who's Happy Chicken/ Blueberry biscuits– Crusty treats made in the USA with cage-free Chicken that can be broken into smaller pieces or fed whole. 4 oz. package $8.00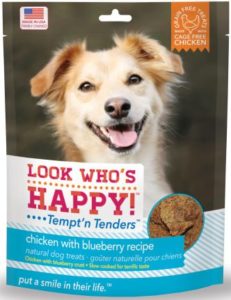 Bixbi Peanut Butter Pocket Trainers– Chewy treats with just 4 calories each can be used for training or regular treats. 6 oz. package- $8.00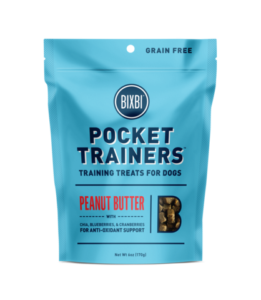 Wet Noses Cranberry Waffles & Toast– Two cute shapes from our friends in Monroe, WA. Bulk biscuits sold by the pound. 16 oz- $5.75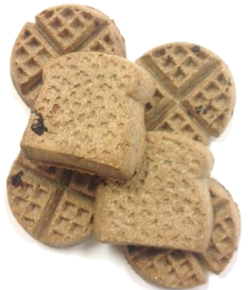 Bixbi Hip & Joint Chicken Jerky– functional treat made with USA sourced glucosamine and chondroitin for joint support. 5 oz package $13.50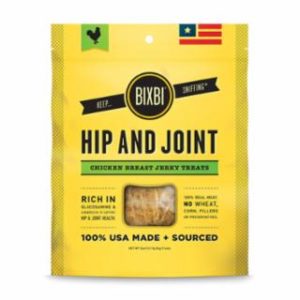 Dr. McGrath's Pear & Sweet Potato Chips– chewy chips made with dehydrated Pear slices and Sweet Potato 4 oz box $10.75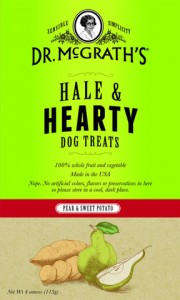 Merrick Chicken Steak Patties– a 5 pack of crunchy patties which can be fed whole or broken into smaller pieces.  $6.25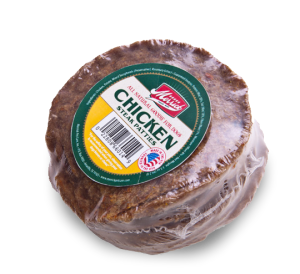 Rogue River 5 inch Backstrap Tendon– Cartilage chew which is thicker and longer lasting than tendon chews. $2.75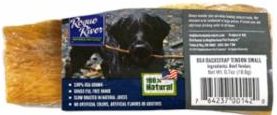 TREAT of the MONTH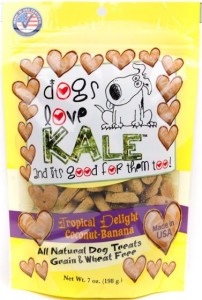 Dogs Love Kale Tropical Delight- save 20%
Crunchy, heart-shaped treats which contain no added sugar, wheat or corn. With a tropical theme, they're arriving just in time for the hottest month of the summer.
Just 7-8 calories per treat, so you can feed them guilt-free as often your dog demands. Well, maybe not that freely. Made with Chickpea Flour, Kale, Coconut, Banana, and Flax. 7 oz. package Regular $7.50, Club price $6.00
Interested in the special pricing on these treats? Become a Treat of the Month Club member- it's free! Just email us or mention it with your next order to sign up. Each month that you receive a delivery, the featured treat will automatically be added to your order. You'll save a minimum of 10% each time, and treats are no more than $8.00.