When you need an expensive piece of equipment for a home project, or a truck for a moving project, do you rent or buy?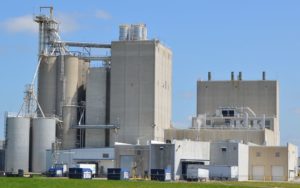 Purchasing the necessary equipment gives you complete control over the machinery. It also dumps full responsibility for maintenance and upkeep on your shoulders.
Renting gets the job done for a fraction of the cost, and shifts some costs and responsibility to the equipment owner.  These trade-offs also exist for many pet food companies.
When looking at a new pet food, or re-evaluating a familiar one, a common question is "where is it made"? These days, pet foods made in China are often dismissed or given less consideration. But what about pet foods from Canada, New Zealand or right here in the USA?
The country of origin is just one factor in the quality of a food
Chinese-produced food, or Chinese ingredients are regarded with skepticism following the multiple recalls of 2007-8. An often forgotten detail of those recalls was that it was not Chinese food, but a Chinese ingredient, that was responsible for the recalls.
The majority of pet foods sold in the USA use ingredients sourced from around the world. Often, some of these may come from China. You won't see ingredients listed that way,  but it is rare for a food to source 100% of its vitamins and minerals domestically.
The origin of specific ingredients is not the only pet food detail sometimes shrouded in mystery. Some pet food companies are less than forthcoming about where their foods are produced, claiming the information is "proprietary."
Does the ownership of a pet food manufacturing plant make a difference?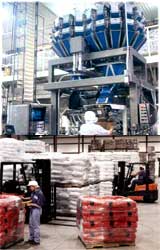 Three companies, Simmons Pet Food, Diamond Pet Company, and CJ Foods manufacture foods for more than two dozen different pet food brands. You may be surprised to learn that the food you're feeding is not made in a manufacturing plant owned by the company that appears on the label.
Does this factor into how you view a pet food? Contract facilities, also known as co-packers, operate under strict supervision. They are equipped to manufacture multiple formulas from different brands using a wide variety of ingredient sources.
Company-owned manufacturing facilities produce their own pet food formulas. They may also manufacture products for other companies. Ingredient sourcing is handled by the brand, since it operates its own manufacturing facility.
Cost is a major factor in co-packing
It can be more cost-effective for a pet food company to farm out the production of its foods. This allows the brand to concentrate on formulation and marketing.
Co-packing shifts the costs of building, operating and maintaining a complicated pet food manufacturing facility to a third party. Quality control (QC) is often handled by the manufacturing facility according to brand specifications. QC can also include on-site visits from brand representatives, ongoing testing during stages of production and testing of the finished product.
Each brand remains responsible for the food produced by a co-packer. After all, their name still goes on the bag even though they did not manufacture it. With proper instructions, oversight, and testing, this arrangement works quite nicely for many pet food brands.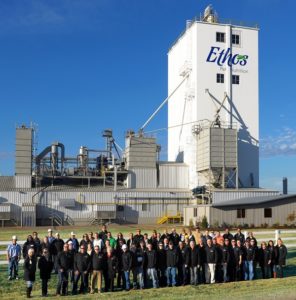 Some brands choose to own their manufacturing plants
While the initial cost of building and operating a manufacturing facility is high, some brands find they gain more control over quality and production this way.
Operating a brand-owned plant can reduce the potential of recipes being changed, unapproved ingredients being introduced and shortages resulting from scheduling conflicts.
Company-owned plants may also be in a better position to ensure QC, since the brand is responsible and on-site for every step of production. This does not guarantee that all issues will be identified and addressed before a problem arises.
Both contract facilities and company owned plants have their share of problems
Some notable challenges have arisen in both contract and company-owned facilities including:
Blue Buffalo recently settled a lawsuit that resulted from an unauthorized ingredient being used in their foods which are produced by a contact facility.

 

It remains unclear which party "should" have caught this error prior to manufacturing.
Precise Pet Foods, which produces food in their company-owned facility, has been experiencing spot shortages of some sizes and formulas this year. These are a result of management changes and had nothing to do with Quality Control.
Champion Pet Foods, which makes Orijen and Acana, has completed the construction of a new manufacturing facility in Kentucky. This has resulted in product shortages as production shifts from their Canadian facility to the new Kentucky plant.
Menu Foods (now owned by Simmons) was the contract facility which produced the majority of foods affected by tainted ingredients in the 2007-8 pet food recalls.
Hi-Tek Rations' company-owned facility has been cited for health and safety violations.
Diamond's contract facility was slapped with fines and issued multiple recalls for its own and 3rd party products.
Purina's company owned facility has been repeatedly cited for health violations. An FDA report recently released to the public cites troubling issues with multiple Purina plants producing their Beneful foods.
Neither third party nor company owned facilities can completely ensure safety and health compliance
Quality control standards should remain the responsibility of a pet food brand,  regardless of whether a food is produced by a co-packing or company-owned facility.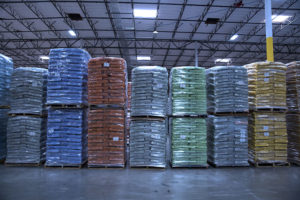 Co-packers have and continue to do a remarkable job in juggling multiple recipes from a variety of brands. This appears to be more of a challenge than a single company producing its own products.   
By removing an entire layer of outside involvement from the production of a food, it stands to reason that QC may be more tightly controlled in a company-owned facility.
From a purely subjective perspective, we believe that foods produced in plants owned by a pet food brand have a better chance of following through on their QC commitments. That's not to say these brands are problem-free, as evidenced by some of the examples shown above.
Pet food brands often use different co-packers for their dry and canned formulas
A further complication can arise when brands use multiple manufacturing plants for the same formula, dry or canned foods.
Some of the larger pet food companies, as well as the larger co-packers, operate multiple production plants, both domestically and overseas. This allows for increased production and better distribution in different regions of the country and globally.
Multiple production location facilities make date and batch codes even more important. A recalled food produced in one plant may be recalled, while the same formula, produced on the same day in a different location may be unaffected.
We'd like to think that whether a production plant is owned by a manufacturer or 3rd party, the management of that plant takes its responsibility for health and safety seriously. Some of the reports coming from FDA and USDA inspections have raised questions about both.
Remember the last time you rented a car? Did you treat it as if it were your own? Or did you take extra care because you were on the hook if something went wrong? Ownership can but does not always mean a more diligent eye.
Who makes what for whom is a list that changes constantly
The following list includes pet food brands who currently produce their dry foods in company-owned manufacturing facilities. They may also produce other brands of food in addition to their own.
Very few of these companies produce both dry and canned foods under their own name, since most canned foods are co-packed. This is not a complete list, and may be outdated by the time you read this.
Acana (Champion)
Addiction
AvoDerm
by Nature (Kent)
Canidae
Diamond
Eagle (WellPet)
Earthborn Holistics (Midwestern)
FirstMate
Fromm
Hills (Science Diet)
Horizon
Merrick (owned by Purina)
Natural Balance
Natural Planet Organics (KLN)
NutriSource ((KLN)
Orijen (Champion)
Pinnacle
Precise
Pure Vita (KLN)
Spring Naturals
Wellness (WellPet)
Do you know of a pet food company not appearing on this list that produces its own dry foods? Let us know so we can keep this list updated.