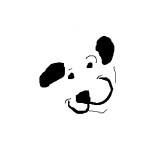 In this issue:
Your special offer
What You Need to Know About Parvo
Sprouted Seed Snacks Now Available
Sprouted Seed Info Added to Website
Monthly Features
A Slew of New!
Welcome to 2013!
Yes, it's a couple of week's early, and there are two reasons for that. First, we wanted to hedge our bets just in case the Mayans are right about the world ending this weekend. And second, you get a headstart with an extra two weeks to take advantage of our January features before they are announced to the rest of the (remaining) world in January. That's your first New Year's Bonus.
Read on to discover how to receive yet another New Year's Bonus with the purchase of any new product listed below.
YOUR SPECIAL OFFER
Try a single serving of Sprouted Seed Topper with any Carna4 Purchase
We'd like you to share the nutritious experience of Flora4 Food Topper.
Purchase any Carna4 product and you'll receive a FREE single serving of Flora4 food topper along with a sample of Carna4 food. This includes:
Flora4 Sprouted Seed biscuits
Carna4 Sprouty Snacks
Carna4 food
Flora4 Food Topper
Already convinced and want a full box of Flora4? You'll save $5 through January.
To take advantage of any of these offers, be sure to ask for the eMuse Carna4 offer when you place your order!
Want more? Still reading? Grab another New Year's Bonus!
Buy any of the items listed in the NEW PRODUCTS section below and you'll receive a FREE 4 inch Etta Says Deer Chew to ring in the new year! Just ask for your eMuse New Year's bonus when you place your order.
And finally, if time is still barking at your heels, just ask for a 2013 calendars to be added to your next order. They are available free of charge while supplies last.  Just ask!
NEWS
Holiday Delivery Schedules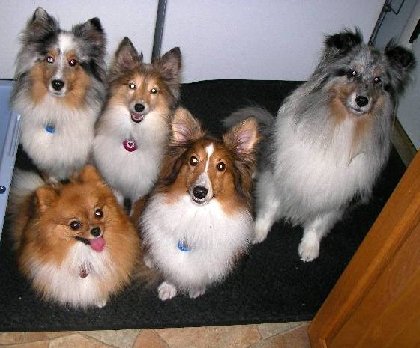 To allow our staff some well deserved time with their families, deliveries will not be made on Christmas or New Year's Day.
Clients with auto-deliveries scheduled for either of those days have already been contacted with your adjusted delivery day.
For those of you  placing an order for delivery on either of these Tuesdays, rest assured you'll receive what you need before the week's end. Your order will appear at your door on Wednesday or Thursday, depending on your location and when your order is placed.
As usual, you'll receive confirmation of your delivery day and order once it has been placed.
What You Need to Know About Parvo
Recent reports from local veterinary emergency clinics are warning of an usual increase in the number of dogs being treated for parvo in recent weeks. Parvo is a particularly dangerous virus that can affect dogs and puppies of all breeds and ages.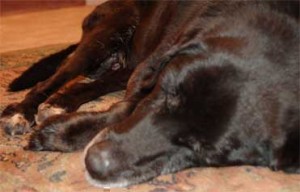 It is acquired by contact with infected feces, and is easily transmitted. Initial contact is usually by mouth, although it can then be spread by being carried on a dog's coat and household objects.
The virus can survive for months, and is highly contagious. Puppies are particularly susceptible to the virus and are much more at risk if infected. Dogs may not show symptoms for up to 2 weeks after coming in contact with the virus.
Symptoms include vomiting, diarrhea and lethargy. Some dogs also develop a fever. If your dog is showing any of these signs, a visit to your vet for testing is strongly advised. Read More…
Sprouted Seed Snacks Now Available
Last month we wrote a bit about Carna4, an entirely new approach to feeding your pet. The trial bags are here and we're honored to be the first retailer in the area to carry these wonderful products.
Two new products, both biscuits are now available. Flora4 Sprouted Seed Snacks and Carna4 Sprouty Squares are both packed with ground organic sprouted seeds.  Read More…
Sprouted Seed Info on Website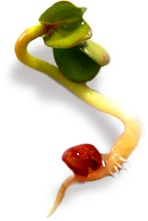 Sprouted seeds are nutritional powerhouses. As seeds germinate, their nutrient levels skyrocket to prepare nourishment for a mature plant. The seeds develop extremely levels of vitamins, minerals and enzymes.
It is not until a seed is sprouted that this boost in nutrients is unlocked. Prior to sprouting, nutrients are kept intact within the seed's protective coating. Once a seed germinates, the nutrients multiply rapidly and become available to be digested, absorbed and utilized by the body.  Read More…
FEATURES of the MONTH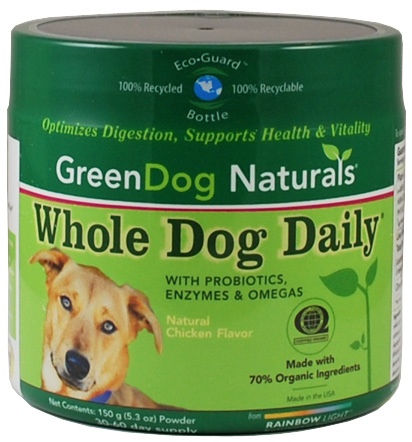 Save 15% on your choice of Green Dog Naturals Whole Dog Daily powder or chewable supplement this month. Choose from 150 gram powder or 60 count chewable tablets. Whole Dog Daily is made with 70% organic ingredients, and is formulated to support healthy digestion and replace nutrients lost in the processing of many pet foods.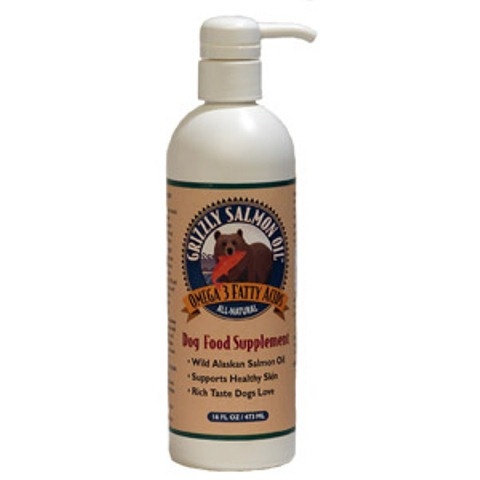 Start the new year off right with some savings on our most popular sizes of Grizzly Salmon Oil. Save 15% on the 8 oz, 16 oz or 32 oz. pump bottles.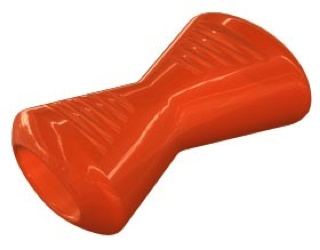 These toys were a hit at Woofstock last month, and you can grab them at a savings through the end of January. Made from a ridiculously durable material, take your choice of 2 sizes of the Toss n' Tug, or 3 sizes of the Bionic Bone.
NEW ITEMS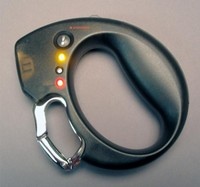 Just in time for the darkness to descend, this durable leash handle will keep you safe and visible. Easily attaches to any lead and features a powerful LED flashlight so you can see where you're walking and scooping, flashing lights for visibility in traffic, and an emergency audible alarm. Conceived and developed by a local entrepreneur! $29.75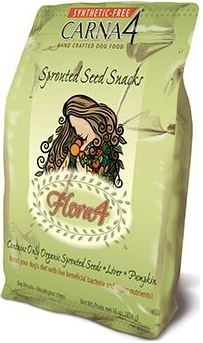 A crunchy biscuit made with therapeutic levels of ground, organic sprouted seeds combined with liver and pumpkin. Ideal for  giving your dog a nutritious and healthy boost while treating. $16.75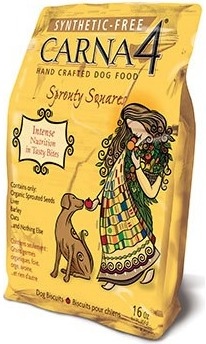 Another crunchy treat made with lower levels of organic ground sprouted seeds, combined with liver, barley and oats. $12.75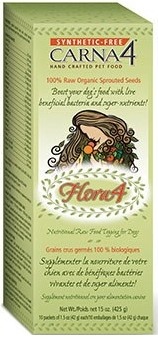 A simple, fast and efficient way to add a nutritious boost to any food. Whether you're feeding raw, canned or kibble, these individual packets can be sprinkled over your dog's food to add the powerful benefits of organic sprouted seeds. $19.75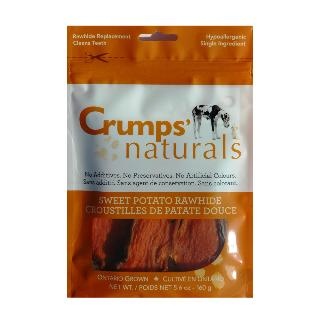 These 100% Sweet Potato chips are sliced thin and cooked slowly to produce a natural rawhide replacement. Manufactured by a family business in Canada, this is a great choice for a different type of healthy treat. $9.75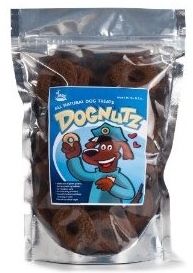 A bite sized, crunchy snack from our friends at 4Legz in Chehalis. These treats are "made with ingredients you can pronounce". These wheat and corn free cookies are a delightfully different circular shape that your dog will love. $6.00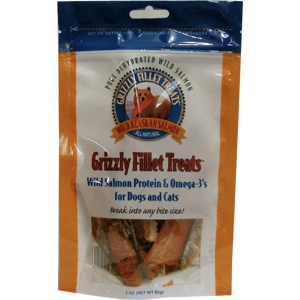 I had the pleasure of touring the Grizzly production plant in Woodinville this past Fall. Just as I was about to leave, Harald (owner of the company) asked if I liked salmon and presented me with a beautiful 5 lb. salmon fillet. I finally got some on the grill last month, and must say it was among the best I've ever tasted.
This is the same salmon that is used for these Salmon Fillet treats. Nothing else goes into them- just 100% Wild Alaskan Salmon that has been dehydrated. If your cat or dog loves these half as much as I did, you may just have found a new favorite treat! $11.75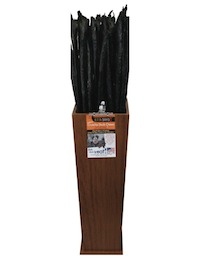 Yes, it really is 3 feet long! This unique treat is a combination of ground rawhide and venison, formed into a long and tasty chewable treat. Etta Says in a Seatte based company that we're proud to support. $6.75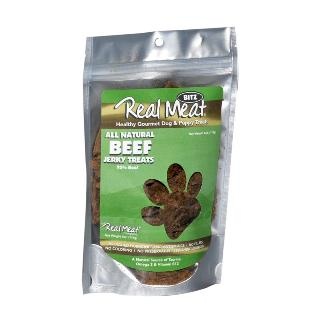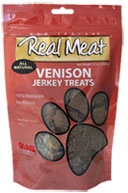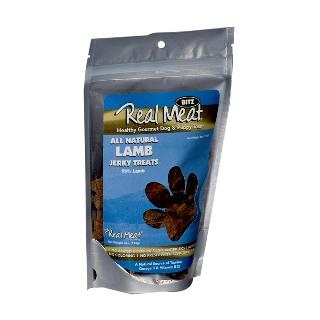 These treats were a huge hit at Woofstock this year. As a result, they're now readily available in Beef, Lamb and Venison flavors. $7.00
TREAT of the MONTH
Honest Kitchen Nuzzles- save 20%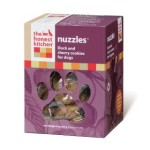 A low calorie, all natural human grade treat made with Duck and Cherries. Each Nuzzle contains less than 3 calories, so you can feel comfortable while you treat liberally! 8 oz. package Regular $8.75, Club price $7.00
Interested in the special pricing on these treats? Become a Treat of the Month Club member- it's free! Just email us or mention it with your next order to sign up. Each month that you receive a delivery, the featured treat will automatically be added to your order. You'll save a minimum of 10% each time, and treats are no more than $6.50.