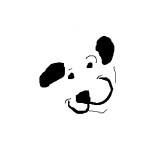 In this issue:
Your Special Offer
Changing Dog Food to Save Money
New Year, New Pricing
California Natural and Evo Discontinued
Solid Gold Superfoods Treats Available
Monthly Features
New Products
Treat of the Month
Happy New Year!
We'd like to be among the first to wish you a health, happiness and a peaceful start to your new year.
As Smiley Dog enters its 26th year, we're pondering some administrative changes. If you or someone you know has dreamed about making a lifestyle change and is open to long hours and low pay with oodles of gratifying satisfaction from a new career, reach out with an email or call.
Some new goodies from Solid Gold and Himalayan Pet Supply are now available. Don't miss your special offer this month which has some of these appearing at your door just for the asking!
YOUR SPECIAL OFFER
Free Solid Gold Superfoods Treats for the New Year

Thanks to our good friends at Solid Gold, you can grab some FREE goodies as your subscriber offer this month. Just ask for your January eMuse offer when placing an order this month. You'll receive 2 packages of the new Solid Gold Superfoods treats.
Not ordering this month? No problem! Just contact us by phone or email and request your free goodies. They will be added to the next order that appears at your door, even if it's later than January.
There is one string attached to this order… we're asking that you report back how well these treats go over with your pooch. The varieties that test best will be considered for inclusion as regular inventory items in larger bags!
And while our feline friends might not be as excited about this month's offer, we can't leave you out. Ask for the January offer and we'll add a free can of cat food to your next order instead.
NEWS
Changing Dog Food to Save Money
Congratulations- you've just won the lottery!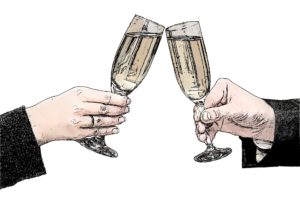 The first thing a lottery winner often thinks about is upgrading their living standards, taking a trip, paying off debts, maybe grabbing a shiny new car.
Those of us living in the real world have budgets. Health care costs, taxes and living expenses are unpredictable. When money becomes the primary reason to consider a change of pet food, some hard choices must be faced. A reduction in cost can often mean a reduction in quality, although this is not always true.
When comparing food options, keep in mind that the price you pay for your food does not always reflect the true cost of feeding it. This can seem odd initially, but it's quite simple to understand. Read more…
New Year, New Pricing
The official word from the other Washington is that inflation is under control. Some of our favorite manufacturers, however, do not share that perspective and have announced price increases effective January 1, 2018.
Among the brands adjusting their prices at the start of the new year are:
Acana
Grizzly
Natural Balance
Orijen
Tuckers
There will likely be more changes in the coming months from brands that do not provide advance notice. Pricing on these will be adjusted as  surprises pop up on our supplier invoices.
As we receive new pricing, it will be reflected on items listed in the website Shop. If you're currently enjoying Auto-Delivery service, remember that you'll be insulated for the next few deliveries because of the program's price protection.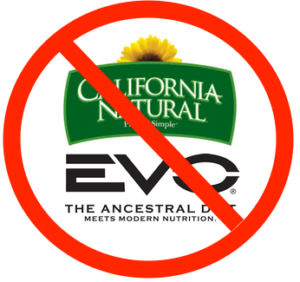 Evo and California Natural Foods Discontinued
It's the end of the line for Natura pet products.
In an under-reported development, Mars Petcare has decided to discontinue the Natura lines of Evo and California Natural pet foods.  The news follows last year's announcement of the discontinuation of a selection of California Natural and Evo formulas, along with the entire line of Innova foods.
Changes to the Natura line began with the 2010 when Procter & Gamble purchased the company. At that time, Natura had established itself with a growing line of high-quality and well-respected dog and cat foods. Read more…
Solid Gold Superfoods Treats Now Available
Solid Gold has been on a roll recently, introducing so many new products that it's been hard to keep up!
One of the more interesting introductions has been their new line of treats made with a variety of superfoods, including Pumpkin, Parsley, Lentils, Sunflower Oil and Kelp.
Superfoods are desirable in pet food and treats because they are so nutritionally dense with vitamins and minerals. Read more…
FEATURES of the MONTH
Ready to add a tasty surprise to your pet's meals? Take advantage of special pricing on a sampler of Precise canned foods this month!

The dog sampler contains one 13 oz can of Beef, Chicken, Pork and Turkey formulas. Regular $12.00, now $9.50

The cat sampler contains two 5.5 oz cans of Chicken, Fish, Simmered Seafare and Turkey formulas. Regular $14.00, now $11.25

These crunchy, cute cookies are oven-baked for a satisfying crunch, are GMO-free, and surprisingly enough, they're kosher, too! Pick up a 14 oz bag at a special price this month.
Ingredients: Organic Enriched Wheat Flour, Organic Cane Sugar, Organic Palm Oil, Organic Cane Sugar Syrup, Organic Rice Flour, Organic Blueberry Flavor, Organic Soy Lecithin, Organic Vanilla Extract. 14 oz bag Regular Price: $9.50; Now: $8.00
With Winter upon us, these soft and squeaky toys ensure your dog won't miss out on play time.  Choose from a 16 inch bone or 8 inch ball and enjoy some safe and quality playtime indoors until we see some drier and warmer weather.
16 inch Fur Bone– Regular $9.25, now $7.40
8 inch Fur Ball– Regular $9.25, now $7.40
NEW ITEMS
Inventory Updates
Each month as clients' food needs change, our inventory gets adjusted to meet those needs. Here are some of the new goodies added over the past months that can now be found in the Smiley Dog shop:
Himalayan Dog Chews Blueberry Pop Bits
Himalayan Dog Chews Peanut Butter Pop Bits
NW Naturals Raw Bison/ Beef bars
NW Naturals Raw Chicken/ Salmon bars
NW Naturals Raw Lamb bars
Solid Gold Superfoods Beef treat
Solid Gold Superfoods Chicken/ Berries treat
Solid Gold Superfoods Chicken/ Coconut treat
Solid Gold Superfoods Turkey treat
Wet Noses Apple Carrot biscuits
TREAT of the MONTH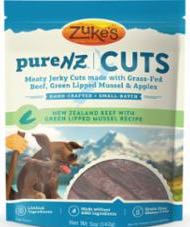 Zuke's Pure Beef & Green Lipped Mussel treats- save 20%
A resealable bag of jerky treats made in New Zealand with salmon, whitefish, green lipped mussel and grass-fed beef. These chewy treats can be fed whole or torn into bite-sized pieces which makes them appropriate for any sized dog.  Made with non-GMO ingredients and contain no corn, wheat, soy or gluten.
5 oz bag Regular Price: $8.75  Club Price: $7.00
Interested in the special pricing on these treats? Become a Treat of the Month Club member- it's free! Just email us or mention it with your next order to sign up. Each month that you receive a delivery, the featured treat will automatically be added to your order. You'll save a minimum of 10% each time, and treats are no more than $8.75.