Congratulations- you've just won the lottery!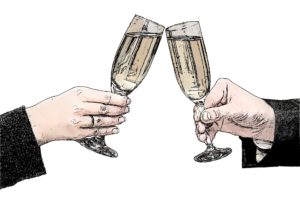 The first thing a lottery winner often thinks about is upgrading their living standards, taking a trip, paying off debts, maybe grabbing a shiny new car.
But hey, along with newly promoted corporate executives, lottery winners are among the few individuals who can honestly afford to feed whatever dog food they desire, regardless of cost.
Those of us living in the real world have budgets
Health care costs, taxes and living expenses are unpredictable. When money becomes the primary reason to consider a change of pet food, some hard choices must be faced. A reduction in cost can often mean a reduction in quality, although this is not always true.
When comparing food options, keep in mind that the price you pay for your food does not always reflect the true cost of feeding it. This can seem odd initially, but it's quite simple to understand.
Three things determine the true cost of feeding a new food:
the size of the bag
the price you pay
the amount to feed
Comparing bag sizes is easy. If the price you pay for a 30 pound bag is the same as what you pay for a 25 pound bag, it seems obvious which is less expensive, doesn't it? But don't stop there or you could bust your budget.
Level the playing field when determining the cost to feed a new food
There's another way to look at the price of the food in front of you. And yes, it does involve a bit of math. But these days our smart phones have calculators, so whip that out if necessary and do a simple digital dance.
Rather than just looking at the price of the bag, a simple calculation will reveal the price per pound of food. If you pay attention to unit prices posted in the supermarket or price/ pound of meat, this is a familiar task. If not, follow along for the sake of your budgeting exercise.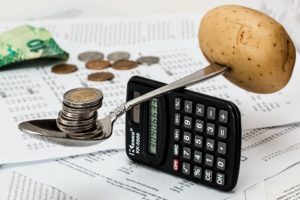 Let's say you're faced with a choice between a $50 and $45 bag of food. The bag sizes on the shelf look identical. Is the cheaper bag truly less expensive? Yes, if you look only at the price.
But did you look at the weight of the bags? For $50 you get 30 pounds of food. For $45 you get 26 pounds of food. Do the math and you'll discover something quite interesting— the cost per pound.
The 30 pound bag of food will cost you $1.67/ pound ($50/ 30 pounds). The 26 pound bag of food will cost you $1.73/ pound ($45/ 26 pounds). This is a very simple exercise which will often save a bit of money. As interesting as this can be, don't stop here.
While the cost per pound is crucial for comparing prices, that's not your bottom line. The determining factor is how much it costs to feed a particular food over time.
You can easily determine your true cost to feed over time
Once you've calculated the cost per pound of a food, there's one more step which involves that trusty calculator. You'll find the information you need in the Feeding Guidelines that appears on each bag of food.
The Feeding Guidelines tell you how much food is needed each day to provide the minimum daily nutritional requirements for your dog. It will also help determine how long your bag of food will last.
To uncover how long the food will last, we need to know how many cups of food are in the bag. Some foods indicate the number of cups they contain. Since most do not, a simple rule of paw is to estimate 3 cups/ pound. A 20 pound bag of food will contain 60 cups, 30 pound bag contains 90 cups, etc.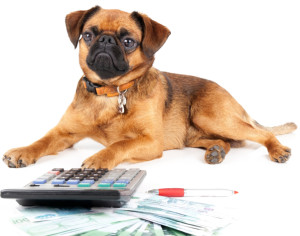 Compare the price per pound and the Feeding Guidelines of each food and you'll learn both your true cost to feed and how long each bag will last. Now you've leveled the playing field and can make some true comparisons.
Let's look at a simple example of true feeding cost
These examples are taken from bags of two popular Lamb-based foods at Smiley Dog. We'll use a 50 pound dog as our test case.
The numbers may surprise you, but they illustrate how you can stretch your budget when properly comparing the true cost of feeding.
Follow along with the step by step process below:
Step 1- what is the bag size of the food
Step 2- what is the cost of the bag
Step 3- what is the Feeding Guideline for a 50 lb dog
Step 4- calculate the cost per pound by dividing the bag's price by its weight
Step 5- how many cups are in the bag (use estimate of 3 cups/ pound unless bag indicates number of cups)
Step 6- how long will the bag last (divide number of cups in bag by number of cups required from Feeding Guidelines)
Step 7- what is the daily cost to feed (divide bag cost by number of days the bag lasts)
Food A
Bag size: 30 pounds
Bag Cost: $63.75
Feeding Guideline for 50 lb dog: 2 cups
Cost/ pound: $2.13   ($63.75/ 30 pounds)
# of cups/ pound: 3
# of cups/ bag: 90 ( 3 cups/ pound X 30 pound bag)
How long will bag last: 45 days (90 cups in bag divided by 2 cups/ day)
Daily cost to feed: $1.42/ day ($63.75 bag cost/ 45 days that the bag lasts)
Food B
Bag size: 28 pounds
Bag Cost: $54.75
Feeding Guidelines for 50 lb dog: 3.5 cups
Cost/ pound: $1.95 ($54.75/ 28 pounds)
# of cups/ pound: 3
# of cups/ bag: 84 ( 3 cups/ pound X 28 pound bag)
How long will bag last: 24 days (84 cups in bag divided by 3.5 cups/ day)
Daily cost to feed: $2.28/ day  ($54.75 bag cost/ 24 days that the bag lasts)
You may have noticed that we don't use the cost/ pound number when finding the daily cost to feed. This (Step 4 -cost per pound) is an optional step. We like to look at this when doing a quick comparison since it is an early indication of the true cost of feeding. You can easily skip this step and still compare your true cost of feeding over time.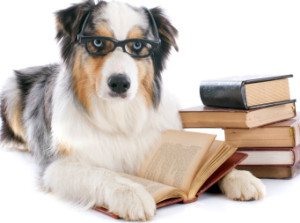 Changing food because of budget doesn't always mean lower quality
The true cost of your food goes beyond the purchase price.  Understanding this can be an essential factor in stretching your budget when considering a food change. Even without winning the lottery you may find some more budget friendly options simply by looking at your choices a bit more closely.
It may initially take a few extra minutes to examine your food options in this way. Once you've gone through the exercise a few times, those minutes will turn into seconds and then become second nature.
Isn't it worth a bit of extra time to save more than a bit of extra money?
Want to know which two foods were used in the examples above? Just ask- one of them may be what you're currently feeding!
Missed an article in this series? Read a refresher with the links below:
Top 3 Reasons to Change Dog Food
Part 1- Changing Dog Food to Improve Performance
Part 2- Changing Dog Food to Improve Nutrition