For most of us, once we get comfortable with a choice or course of action, we'll resist change. Until circumstances conspire to make us sit up and take notice, it's far easier to continue down a familiar path.
Once that familiar path becomes bumpy, we're far more likely to recognize that an adjustment is needed. This behavior is reflected in how we handle the changes in our daily routines for work, life and play.
It's also reflected in the way we address the performance of our dog's food
It's not unusual for dogs to begin reacting differently to a food that's been fed for an extended period of time. Our dogs will often begin to exhibit signs of this long before we notice since the rhythm of our own routine has not changed.
Itching and scratching are often the first indications that a food is not performing as it once did. Some questions to ask when this is first observed include:
is this flea related
has this happened previously
has there been a change in environment, diet or stress
can it be possibly be related to a medical condition
In rare cases, itching and scratching can be reflective of a food allergy, but is far more likely to be a food intolerance or environmental sensitivity. Food allergies can be notoriously difficult to diagnose and address. Fortunately, food allergies are quite rare and are often confused with food intolerances, which are much easier to resolve.
It's relatively easy to examine external factors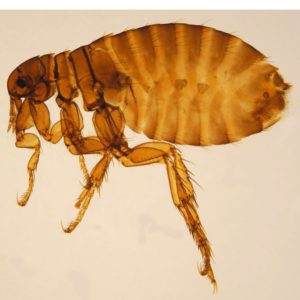 A good first step is to determine whether the change you're observing is due to an external factor or a result of a food intolerance which has built up over time. If the change has come on suddenly, a good first step is to rule out the possibility of fleas.
Start with a flea comb session to determine if there are any of the little buggers have staked a homestead or rest stop on your pet. A flea comb will quickly alert you to the presence of fleas, either past or present. If you're not sure how to use a flea comb, you can find a quick introduction here.
Assuming you find no evidence of fleas or flea dirt, consider whether this has happened previously. If so, is there any type of seasonal pattern? Another common cause of itchies is the change in season as our dog's immune system makes an adjustment. Just as we sometimes battle temporary congestion for short periods when the weather changes, our pets may need a short transition time as well.
Environmental allergies can sometimes be addressed by diet
More often than not, an environmental allergy will be temporary and resolve on its own. A change in food can help give the immune system a boost and shorten the duration.
If you're facing seasonal allergies, planning a change of food prior to the change of seasons can be beneficial. As long as the new food has previously proven to perform well, this can be a good way to minimize seasonal issues.
Supplements can also help to address seasonal allergies. If you choose to go that route, be aware that many supplements can be effective in suppressing symptoms without addressing the underlying cause. This is welcome relief in the short term. Rather than stopping there, consider using these in combination with an immune support supplement to provide a better long term solution.
External factors can cause short term issues
When your dog suddenly starts scratching for a few days and then stops, it doesn't necessarily mean a change of food is advisable. Dogs are wonderful scavengers and a few days of "deviant" behavior can sometimes be attributed to eating something that you did not provide.
Stress is a surprisingly common cause of temporary irritation. A radical change in daily routine, increased friction within the household, a family member's severe illness or frenzied activity can often trigger licking and scratching with our dogs.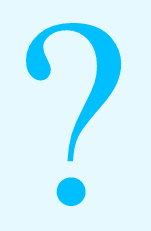 There are drugs and supplements formulated to address stress. A reasonable question to ask when considering these is whether they will be needed long term, or can the external factor causing the stress be removed instead.
Once you've examined the external factors, what's next?
Depending on the behavior you're seeing, ask yourself if there's enough of a concern to see a vet. If there's a reasonable possibility that an underlying medical condition may be contributing to the changes, this could be an advisable next step.
Assuming that you're seeing changes that appear to be minor, considering a change in food is a reasonable next step. These minor changes can include increased shedding, dull or brittle coat, apparent boredom with the current food, increased begging, change in consistency of poop or tearing eyes.
While some of these can be indicative of a medical issue, it's likely that they can be addressed by a change in diet. Only you can decide whether your first step is to consult with a vet or begin the process of finding a new food or supplement.
Supplementing your dog's current food can be effective
Full spectrum nutritional supplements come in a wide variety of forms. They can sometimes solve a minor issue with a food that's been fed long-term. Supplements are a simple way to change the nutritional balance of a food without changing the food itself.
This can be a substitute to finding an alternative food that performs well. Over time, the likelihood of a supplement + long-term food performing as well as a change of food with or without the supplement is a matter of choice.
Our bias is towards finding a food that performs well without the need for supplementation. While most dogs can often benefit from supplementation for specific reasons, wouldn't it be preferable to first achieve good results without that added requirement?
When you do consider supplements, look for those that are food based, rather than primarily synthetic concoctions. Both can be effective, although whole food based nutrients interact synergistically in ways that synthetic ingredients cannot.
Some challenges are better addressed by a food change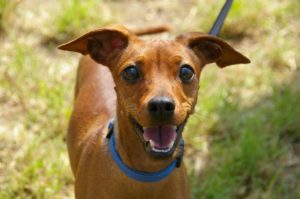 Some causes of itching, scratching, dull coat, teary eyes or shedding can be addressed with supplementation, while other issues cannot.
Adding a flavor enhancer may temporarily get your dog eating again after becoming bored with a food choice, but it may not be a lasting solution.
Adjusting the quantity of food or adding a digestive aid may help with poop consistency, but that may not always be a long term solution either.
In situations like this, to truly improve the performance of your dog's food, a change of formula or brand may be your best option. While a change of food is often exciting for your dog, following a simple path will help you determine which foods are worth considering and which are not.
For food sensitivities, consider a change in protein
By far, the largest cause of poor performance in foods is due to the protein contained in the formula. If your dog has been eating a chicken-based food for many years and a problem develops, consider an alternative protein like Lamb, Beef, Duck or Fish.
By moving away from the protein that has been fed over time, you'll increase the chance of a successful outcome. Grains are often cited as ingredients to avoid as well, although they are far less likely to be the cause of a sensitivity problem.
Ironically, changing the form of food fed without a change in protein can also have a positive effect. We'll look at the benefits and drawbacks of different forms of food next month when considering nutrition. Some preliminary questions can help determine whether this switch is predicated by form or performance.
Some simple questions help narrow down your options
Once you've made the decision to try a new food to improve performance, there are 3 primary factors to consider:
grains or grain free
single or mixed protein
digestibility
When switching from a food containing grains, you can certainly consider a grain-free option if that is your preference. Keep in mind that a grain-free formula is not necessary better than a food containing grains. Much depends on the quality and ingredient balance of each.
If you have no objections to feeding some grains, you'll still want to see specific sources of meat(s) as the primary protein source. Any grain ingredients should appear after the meat sources in the ingredient list. Look for whole grains rather than fractioned grain ingredients. This will ensure better digestibility and be less likely to contribute to a problem.
A single protein source in a food is much easier to manage when attempting to address a potential ingredient sensitivity. Conversely, a mixed protein food may be a better alternative when looking to improve the appearance of skin and coat. Most of time, when a food change is advisable because of performance issues, we'll suggest beginning with a single protein source food.
Single protein source formulas remove some variables at the beginning of a transition. If all goes well with the initial transition, you can either stick with the new food or build on it. Staying with the new food for an extended period of time may eventually lead to a repeat of the process.
To avoid developing performance issues with the new food, you can consider rotating single source protein formulas. Another alternative is to move to a mixed protein formula that includes the new protein you've chosen and seen to perform well.
Rotating proteins can help avoid developing food sensitivities
For example, let's say your favorite Chicken-based food was causing your dog problems. You decide to change protein sources and find a Lamb-based food that works well.
You can begin to rotate between Lamb and other proteins like Beef or Fish to avoid once again developing issues from feeding a single protein long term. Or you can choose a mixed protein formula that contains Lamb but not Chicken to simplify things and introduce a variety of protein sources without rotation.
Mixed protein formulas are ideal solutions for simplifying a way to feed a broader nutritional spectrum. The potential downside of mixed protein formulas is that it is more difficult to address problems if they develop over time. When you suspect an ingredient sensitivity with a mixed protein formula, each of the proteins contained in the food become suspect. Finding a food that does not contain any of these proteins can become a bit more challenging.
A final consideration is digestibility
Once you've found a food that looks good, be sure to compare the feeding guidelines to your previous food. Feeding guidelines are based on the weight, age and activity level of the "average" dog. Although your dog is not average, these guidelines are a reasonable starting point.
If the feeding guidelines of your old and new foods are similar, that's ideal. If the guidelines differ, be aware that you may need to make some adjustments in the quantity of food you feed before determining how well the new food works.
When your new food's guidelines suggest feeding less than your old food, don't be concerned. Your dog won't starve, despite those sad eyes and mournful stare. It's all part of the transition. If you choose to feed the same amount as the old food despite lower guidelines for the new, be prepared to alter your poop patrol.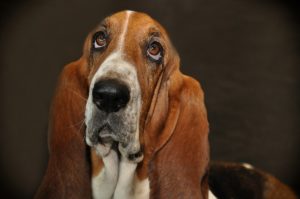 It's very common to see loose or soft stools when making a food transition. This can be minimized if the transition is made gradually over 7-10 days. We recommend starting with 25% new and 75% old for 2-3 days, then 50/50 for 2-3 days, then 25% old and 75% new for 2-3 days.
Keep in mind the feeding guidelines of the new food compared to the old and adjust amounts accordingly. Be aware that overfeeding is one of the most common causes for loose or soft stools. Stool consistency will likely resolve itself within a week of a food transition when done properly. If it continues, refer back to the feeding guidelines and/ or reduce the daily amount of food. You'll likely be pleasantly surprised at the result.
Your dog must buy into your choice as well
Your first test of a new food, regardless of the reason you're switching, is how well it is accepted. If your dog won't eat the new food, it really doesn't matter how "good" it is. If you are accustomed to buying large bags of food, consider starting with a small or medium bag as an early test.
Most better quality foods are guaranteed, so if you don't see the results you want after a week or two, they can be returned for exchange or credit. Chances are, you'll know fairly quickly if a food is not going to work. If your dog rejects it, or if it makes things worse, that's a clear signal to look further.
Keep in mind that the true test of how well or poorly a new food will perform may not come until a few weeks after you make the transition. A good rule of paw is to feed an amount of the new food that is equal to your dog's weight before making a final decision.
Changing food can be a process
Understanding the reason behind your desire to improve the performance of your dog's food will go a long way towards simplifying or complicating your choices. Some challenges may solve themselves, others may respond well to supplements, while still others may benefit most from a visit to the vet or a change of food.
When a food change seems the best course, answering a few simple questions will help simply your choices by narrowing your options. Remember to consider environmental factors, protein sources and whether you're seeing a medical or temporary condition before deciding on your course of action.
Next month we'll take a look at another closely related reason to consider a change of food… improving nutrition.
Click here to read Part One of this series- Top 3 Reasons to Change Your Dog's Food