Ever wake up in the morning determined to do something different?  Sometimes these things happen on a whim. More often than not, circumstances lead us to make these shifts.
Whether it's a spur of the moment thought, a minor change in routine or a major lifestyle adjustment, there's always a reason driving the decision for change.
Pet foods constantly change their new product pitch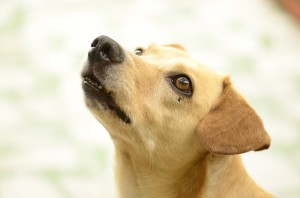 Over the past 25 years, pet foods have undergone significant changes. Many changes are marketing shifts, while others are true nutritional improvements.
Recent changes include the introduction of new forms of feeding, innovative packaging or materials, and unique protein sources. But do these offer good enough reasons to make us consider a change in food?
Although there are as many reasons to change a pet's food as there are brands to choose from, marketing is one that should be dismissed fairly quickly. A clever pitch or shiny new bag may spark some initial interest, but there are better reasons to move to new foods.
Despite changing marketing messages over the years, the primary reasons for wanting to consider a change of food have remained constant.
The decision to consider a food switch usually starts with the intention to address a problem
The problems to address generally fall into 3 primary categories:
Performance
Nutrition
Finances
Each of these categories includes specific concerns which motivate your desire for change. You'll likely find overlapping concerns regardless of which category you begin to address. Keeping the primary category in focus will help to simplify your process.
In today's post, we'll take a broad view of each problem category and see how they can interact. Over the next few weeks, we'll take a more in-depth look at addressing each of these concerns.
The most common reason to switch relates to a food's performance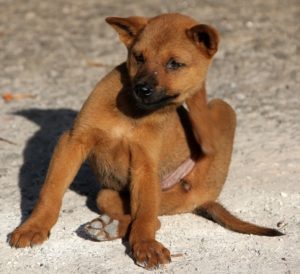 It's not unusual to feed a food for months or years without giving it a second thought. The food has always worked well, which is reflected in a shiny coat, bright eyes, good energy level and minimal shedding. But then something changes.
Some of the most easily recognized performance issues are seen as itching, scratching or licking.  Perhaps there's a lack of enthusiasm or food left in the bowl. Maybe you're seeing more hair collecting in corners around the house. A loss of lustre on your dog's coat, change in the appearance of poop you're collecting, or increased attention on table food can all be grouped into the "performance" category.
The primary reason cited for considering a food change is dissatisfaction with its performance. This is often attributed to allergies, boredom, preference for table scraps, newly discovered ingredient information or something else entirely.
Whatever the reason, you'll have a few decisions to make before determining which options are appropriate to consider. We'll look more closely at addressing those questions in next month's post.
Nutrition plays a role in each of these categories
Improvements or changes to your understanding of pet food quality and nutrition can be a powerful reason to make a change. Despite what the marketeers would have us believe, there is no one best food. But there are certainly different levels of quality, and moving up on that quality scale is easily accomplished.
Keeping some simple considerations in mind when making that move will ensure a trouble-free transition. As when addressing performance issues, answering a few simple questions help to narrow your options when the primary concern is moving to a higher quality food.
Nutrition and performance are linked many ways. You may begin your consideration of a new food because of performance issues and discover that by choosing a nutritionally superior food your problem has been solved. Conversely, you may embark on a quest to improve nutritional quality and find the best measure of its success is the visual or physical improvement you see over time.
While nutrition and performance are almost always entwined, it's rare that the final category does not come into play.
Budget can play the determining role when making a food change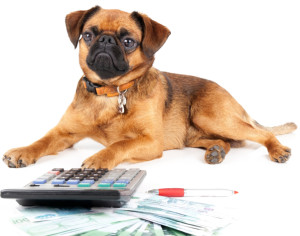 When budget is the primary consideration for changing food, nutrition and performance will obviously be affected.  A budget driven decision does not necessarily have to fully compromise quality or performance.
Just as the most expensive foods do not guarantee the best result, a lower priced food does not always mean an inferior product. Small differences in price can often offer comparable performance to more expensive foods. While it can be challenging to find lower-priced options that compare favorably to a well-performing, higher priced food, it's not impossible.
The steps involved in narrowing budget-based options can become a bit more complex than focusing on performance or nutritional priority. By taking a similar approach to first consider some budget-based questions along with food quality, you'll more easily be able to identify your potential options.
Performance, Nutrition and Budget all play a role in finding a good fit in a new food
In conversations with our clients, it's unusual that all three of these categories do not come into play when crafting an approach to a food change. Even so, there's usually a clear priority order that moves the process forward. One of the most gratifying aspects Smiley Dog offers is helping you understand how your priorities drive the direction of the options available.
With thousands of foods to choose from, understanding how to narrow your focus to concentrate on the best options for your situation can make the difference between a fast, successful transition and months of confusion or failure.
Next month, we'll take a look at some of the questions to answer when performance is the primary issue to address. If you don't want to wait to begin the process of finding some options for a food change, feel free to call or email any time. No need to wait for the next post in this series!
Click here to read Part 2- Changing Food to Improve Performance