In this issue: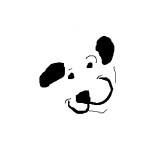 Your special offer

Put your pet's picture on our Facebook page

Summit Assistance Dogs

Alternative Cancer Care
Solid Gold Bag Size Changes
This month's Whole Dog Journal
Monthly Features
April already, and this is not a joke! Spring weather has begun toying with our minds and we're eagerly awaiting the change of seasons.
Our boneyard has been updated with some attractive deals on short-dated dog and cat foods. If you're looking to save some money on a new food, we invite you to take a quick look. You can also see the boneyard list in our Shop.
Don't miss your special offer this month! Get a surprise can of food added to your next delivery order just by asking!
YOUR SPECIAL OFFER
Your special offer this month is a FREE can of cat or dog food added to every bag of food you purchase. Just ask to have the eMuse free can included with your next delivery order.
If you're on an auo-delivery schedule you can still request to have your can(s) included, whether you're receiving a delivery this month or not!
NEWS
Put Your Pets Picture on our Facebook Page
If you're a regular user of Facebook, you've most likely become quite familiar with Timeline.

Timeline is the new design layout all Facebook pages began using at the end of March. It's one of the latest changes Facebook has made, and certainly won't be the last.
Our clients from over the years, have made this transition very easy for us. We'd like to feature. . . you! Well, maybe not you.  But certainly your Smiley dog or cat. Read more...
Support these One Percenters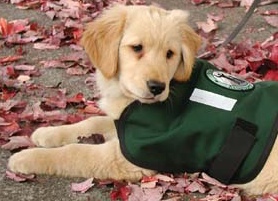 The Puget Sound area is the home for Summit Assistance Dogs, a non-profit organization based in Anacortes.
We were first introduced to Summit by Melissa, one of our honored clients, who volunteers with them. This led to a fortunate opportunity to chat with Sue Meinzinger, the Founder and Executive Director.  Read More...
Alternative Cancer Cure Worth Considering?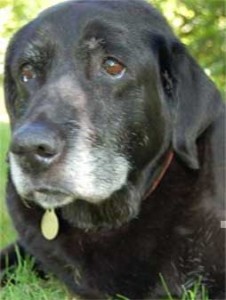 Hemangiosarcoma became suddenly familiar in the winter 2006 when the Founder of Smiley Dog was diagnosed with this aggressive form of cancer. It was a shock to hear the prognosis of just 4-6 weeks.
By the time symptoms present themselves, the cancer has usually progressed beyond the point of effective treatment. The normal course of action is to manage pain and prepare for the inevitable. Or is it? Read More…
Solid Gold Shrinks Dog Food Bag Size
Solid Gold has become the latest manufacturer to downsize their largest bags to a smaller size. The large bags, currently 33 pounds, are transitioning to a 28.5 pound size.
The change brings a reduction in the purchase price of the bag, but a small increase in the price per pound.
Natural Balance recently downsized their large bags sizes as well. Read More…
This Month's Whole Dog Journal
Included the April issue are articles on proper dental care for dogs, how to safely break up a dog fight, improving your dog's raw diet, an introduction to prebiotics and much more.
If you'd like a copy of the Whole Dog Journal included with your new order, just let us know. You'll save 15% off the cover price of  $5.95. Smiley Dog's price is just $5.00.
FEATURES of the MONTH
Yaky Yam– save 10%
The latest crunchy cookie from the local makers of Himalayan Dog Chews. This 3.5 oz, package contains cookies made with yak and cow's milk, sweet potato, brown rice flour, chicken powder, chicken broth, salt and lime juice. Reg. $5.75, now $5.25
Texas Hold 'Ems– save 15%
A favorite lightweight and low fat treat, these Lamb Lungs are high in protein and come in a full one pound package at an affordable price. Reg. $21.75, now $18.50
Jumbo Soft Bite Floppy Disk– save 15%
This is the GrandDaddy of the Soft Bite Floppy Disk family measuring 12 inches in diameter! Soft fabric with a reinforced rubber rim make this water toy a favorite to throw and retrieve. Can also be used as a water bowl in a pinch. Regular $22.75, now $19.50
13 oz Precise Cat cans– buy one get one FREE!
We've not offered a deal this attractive on Precise cat food in quite some time! Take your choice of Chicken or Turkey in the 13 oz. cans and receive a FREE can for each on purchased. Yes, you can mix and match if you choose. Regular $2.55/ can.
TREAT of the MONTH
Yaky Puffs from Himalayan Dog Chews- Save 14%
We're thrilled to finally be able to offer this new product to our Treat of the Month Club members at a reduced price!
These all natural, crunchy, puffed treats are made from Yak and Cow Milk, Salt and Lime Juice. A great hit at Woofstock last year, these treats won the coveted Best in Show new product award at the Global Pet Expo last month. 2.5 oz. package $5.50 (Club Price $4.75)
Interested in the special pricing on these treats? Become a Treat of the Month Club member- it's free! Just email us or mention it with your next order to sign up. Each month that you receive a delivery, the featured treat will automatically be added to your order. You'll save a minimum of 10% each time, and treats are no more than $6.00.