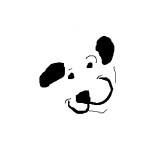 In this issue:
Your special offer
Natura Recall Update
Orijen Availability Delayed
A Sexy Question of Nip or Not
Monthly Features
May Day!
An early May Day tradition called for friends to leave a basket of flowers or treats on a doorstep, ring the bell and run away. This month's special offer gives you something to leave with a friend, but you certainly don't have to run away.
And once again, a quick word of thanks for your continued support. Over the past week, I've had the "pleasure" of dealing with the customer service departments of 2 major corporations. Both experiences left me scratching my head wondering why solving simple problems must become so frustrating.
It also reinforced why you will never have to put up with scripted responses or inflexible policies when dealing with Smiley Dog. Problems may be rare, but if they occur, your resolution will be swift, fair and respectful. Not at all like this past weekend's experience!
YOUR SPECIAL OFFER
FREE Gift Certificate for a Friend (or three)
It feels good to to do something nice for a friend. This month's offer helps put a smile on a friend's face as well as your own.
Ask for a FREE Gift Certificate to pass along to up to 3 of your pet loving friends this month. By introducing them to Smiley Dog, you'll be giving them the opportunity to enjoy the dependability and convenience you now take for granted.
Each Gift Certificate can be used by a friend who has not yet discovered Smiley Dog and never expires. You can now be the one responsible for bringing the joy of Smiley Dog to your friends, along with a $10 savings!
Your friendly Gift Certificates can be included with any order this month, or mailed directly to you. Just ask!
NEWS
Natura Recall Expanded
A third expansion of the Natura recall announced in March was issued at the end of last month. The company is now recalling ALL dry California Natura, Evo, Innova, Healthwise and Karma dry foods produced with an expiration date of March 24, 2014 or earlier.
This  effectively cleared the shelves of any product on retailer's shelves or in your pet's bowls. Unaffected food is now slowly becoming available, but some shortages may  continue for another few weeks as the company gears up production to replace recalled product. Read more…
Orijen and Acana Availability Update
Champion Pet Foods, makers of Acana and Orijen, has confirmed that repairs have been completed and full production has resumed following their plant fire last year.
Despite this encouraging progress, it will take more time to "fill the world wide shortages that are a result of this fire." Read more…
Health Study Raises Canine Castration Conundrum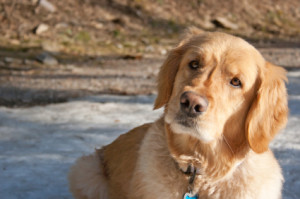 Imagine being faced with a decision which could have dire consequences for the health of new pet. One choice condemns your pet to suffer significantly increased risk of developing certain cancers, hip dysplasia or other orthopedic problems.
The other choice leads to different set of medical problems, increased aggression and ensures you face the disapproving judgement of the pet community at large.
Which do you choose? Read more…
FEATURES of the MONTH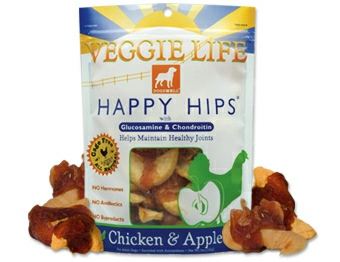 This 15 oz. package of  cage-free Chicken Breast is wrapped with apple and has natural joint supplements glucosamine and chondroitin added. Regular $19.00, now $15.25
There's a new label design, but the formulas remain unchanged! We're speeding up a transition to the new labels, so grab a good selection of the older label designs while they last.
Choose from Cowboy Cookout, Mediterranean Banquet, Smothered Comfort, Turducken, Wilderness Blend, and Wild Buffalo. Regular $2.90 each, now $2.60
Chuck a buck off a Chuckit!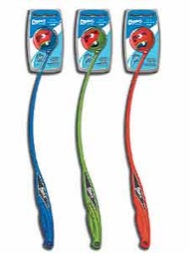 You may have seen these ball tossers at the park, or perhaps there's one buried in your car. Here's your chance to save $1 on your first, or a spare Chuckit just in time to enjoy the approaching summer sun.
Use these handy ball launchers to throw further and never bend down to pick up a slobbery tennis ball again!
Original Chuckit- Regular $11.75, now $10.75
Mini Chuckit- Regular $8.75, now $7.75
TREAT of the MONTH
Carrot Crunchies – save 18%
These chewy, crunchy cookies from the makers of Sam's Yams are made with Sweet Potato, Apple and Carrots. Regular $8.00, Club price $6.50
Interested in the special pricing on these treats? Become a Treat of the Month Club member- it's free! Just email us or mention it with your next order to sign up. Each month that you receive a delivery, the featured treat will automatically be added to your order. You'll save a minimum of 10% each time, and treats are no more than $6.50.