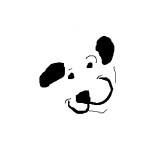 In this issue:
Your Special Offer
Service Animals Under Scrutiny
Free Goat's Milk for the Asking 
Monthly Features
New Products
Treat of the Month
One month down (already), 11 to go. If you're like me, you're counting the months until Spring rather than to the end of the year. The days are already looking brighter!
Your subscriber offer this month gives you special savings through next month when you choose to try and continue using goat's milk with your pet's meals. There's also a special deal this month on a trio of Honest Kitchen foods that includes enough coupon value to pay you back for trying the trio.
And on a completely unrelated note… a friend and colleague has written a book which can help avoid some common real estate traps. If you're considering selling your home in the coming months and would be interested in a free copy, just let us know and we'll include it with your next delivery. We've got just one copy to pass along, so don't delay your request if interested.
YOUR SPECIAL OFFER
Ask for Your FREE pint of frozen, raw goat's milk this month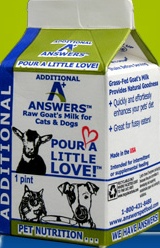 Raw goat's milk can add many benefits to your pet's diet. You can read about some of those benefits in an earlier post, and you'll get some additional benefits from this fermented goat's milk.
Take advantage of a generous offer from the good folks at Answers and try a pint with your pet at no charge this month.
Just ask for your free pint with any delivery this month, and leave a cooler out to keep it frozen until you're ready to thaw and use it. Let us know what you think, and you'll receive special pricing on all reorders through the end of March!
NEWS
Service Animals Under Scrutiny
You've likely seen them in grocery stores, malls, restaurants or even at airports. Dogs, cats, pigs, mini horses and even reptiles sporting a Service Animal vest or label while behaving… like a pet.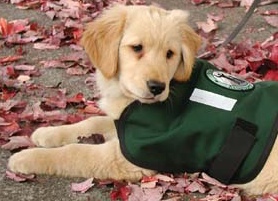 A new law making its way through the Washington State legislature would redefine an often liberally interpreted legal gray area. The proposed revision changes the term "Service Animal" to Service Dog" and specifies what tasks qualify to be legally recognized.
The proposed change results from a growing number of individuals slapping a commercially produced vest or label on their pet to gain entry to establishments that prohibit animals. The vast majority of these pets are companion, therapy or comfort animals, rather than true service animals.
The Federal Americans for Disability Act (ADA) allows accommodations in public spaces for individuals requiring the use of a service animal. Unfortunately, enough people have been abusing the law by claiming their pet is a service animal and becoming belligerent when questioned. Read more…
Free Goat's Milk for the Asking
There's been a bunch of buzz recently about fermented foods for people. Did you know that pets can benefit in much the same way from some fermented foods?
Fermentation is a simple, natural process which converts starch and sugars to natural, beneficial bacterias that bodies crave and utilize.
You're likely already familiar with some common foods like yogurt, sauerkraut, kimchi, miso, and kombucha. All of these foods have been fermented and are packed with vitamins, enzymes, probiotics and more. Yum!
Fermentation offers similar benefits to our pets. One of the simplest ways to offer those benefits to pets is with fermented Goat's Milk. Read more…
FEATURES of the MONTH
Many of our friends and clients have sadly said farewell to their pets over the past year. If one of your friends has lost their pet recently, consider showing your support by gifting them a Memorial Paw pin, pendant or keyring.
Each Memorial Paw keepsake includes a copy of the Rainbow Bridge poem and comes in a velvet pouch with "Forever in My Heart" inscribed on the back. Each is a gold trimmed tri-color high gloss cloisonne piece showing a red heart draped with a graceful black ribbon embracing a pet's paw. The pin is trimmed in yellow gold and the pendants and keyrings are trimmed in white.
Memorial Paw Pin Regular $14.75, now $12.50
Memorial Paw Pendant Regular $14.75, now $12.50
Memorial Paw Keyring Regular $14.75, now $12.50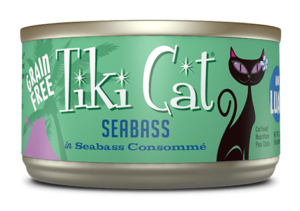 This 12 can case of 2.8oz high protein, grain-free food is hand packed in a human-grade manufacturing plant using Seabass, Mackeral and Olive Oil.
12/ 2.8oz cans Regular $22.50, now $19.25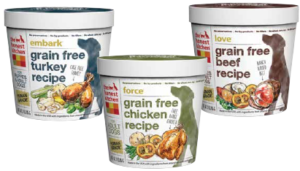 Don't miss this opportunity to enjoy 3 different Honest Kitchen formulas with this steal of a deal. You'll get three 8 oz cups- one each of Force (chicken), Embark (turkey) and Love (beef) grain-free formulas. Simply mix with some warm water, let sit for 5 minutes and feed the rehydrated fresh food. Ideal for traveling or as a topper to kibble.
Each cup comes with a $5 coupon good on your next 4 lb or larger Honest Kitchen purchase through March 2018., so this purchase can be completely free to you!
3 Honest Kitchen cups  Regular $11.25, now $6.75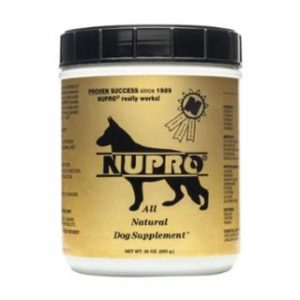 A full spectrum nutritional supplement made with whole foods. NuPro is one of the first vitamin/ mineral supplements sold at Smiley Dog and it remains a firm favorite. Simply sprinkle this powdered, roast beef flavored supplement over any meal- kibble, canned, cooked or raw- for a nutritional boost of vitamins, minerals, enzymes, amino acids, and essential omega fatty acids. 30 oz container will last a 40 lb dog approximately 1 month.
30 oz container Regular $29.50, now $26.50
NEW ITEMS
Inventory Updates
Each month as clients' food needs change, our inventory gets adjusted to meet those needs. Here are some of the new goodies added over the past months that can now be found in the Smiley Dog shop:
Diggin' Your Dog 300mg CBD Hemp Oil
Honest Kitchen Beef Proper Toppers
Red Barn Choppers
Tiki Cat Mousse Variety Pack
Tiki Cat Seabass

TREAT of the MONTH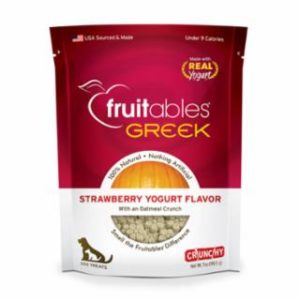 Fruitables Strawberry Greek Yogurt biscuits- save 25%
These crunchy bite-sized biscuits are made in the USA with no wheat, corn or soy. They contain just 9 calories each, so tossing more than a few at once shouldn't upset your dog's carefully monitored weight control program.
Ingredients: Pumpkin Granola (oats, barley, brown rice, pumpkin, honey), Greek Yogurt, Sunflower Oil, Strawberries, Natural Flavor, Vanilla, Mixed Tocopherols
7 oz. bag Regular Price: $6.75  Club Price: $5.00
Interested in the special pricing on these treats? Become a Treat of the Month Club member- it's free! Just email us or mention it with your next order to sign up. Each month that you receive a delivery, the featured treat will automatically be added to your order. You'll save a minimum of 10% each time, and treats are no more than $8.75.