You've likely seen them in grocery stores, malls, restaurants or even at airports. Dogs, cats, pigs, mini horses and even reptiles sporting a Service Animal vest or label while behaving… like a pet.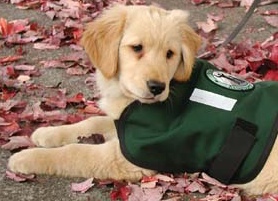 A new law making its way through the Washington State legislature would redefine an often liberally interpreted legal gray area. The proposed revision changes the term "Service Animal" to Service Dog" and specifies what tasks qualify to be legally recognized.
The proposed change results from a growing number of individuals slapping a commercially produced vest or label on their pet to gain entry to establishments that prohibit animals. The vast majority of these pets are companion, therapy or comfort animals, rather than true service animals.
The Federal Americans for Disability Act (ADA) allows accommodations in public spaces for individuals requiring the use of a service animal. Unfortunately, enough people have been abusing the law by claiming their pet is a service animal and becoming belligerent when questioned.
There have been documented cases where "service animals" have defecated indoors, attacked other pets or individuals, ignored commands and created other disturbances. The practice of claiming pets as service animals has become so widespread that legitimate service animals and their partners are sometimes denied the legal rights to which they are entitled.
House Bill 2822 addresses this issue by defining specific work or tasks a trained service dog performs which must directly relate to an individual's disability. It further states that "the crime deterrent effects of an animal's presence and the provision of emotional support, well-being, comfort or companionship do not constitute work or tasks."
This clarification of the law, if passed, more closely matches the wording of the Federal ADA.  If the proposed law passes, violators would be subject to questioning &/ or up to a $500 fine.
Read the current draft of HB2822 here