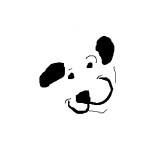 In this issue:
Vital Essentials Chicken Patties Recall
Curious About Communication
WellPet Purchases Sojos
New Products
Monthly Features
Treat of the Month
I hope your new year is off to a good start! Now that January is behind us, it's just a few short weeks before the days begin to get longer. Until then, perhaps you can use a PupLight for those dark morning and evening walks?
Take advantage of two opportunities to get free goodies this month! A free can of food is yours for the asking, and if you're using any Precise dry formulas, another will be included this month automatically.
YOUR SPECIAL OFFER
A FREE can o' food with your next order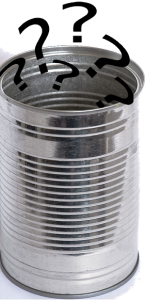 We all like free stuff. Even when there's a small string attached, like the free can with kibble purchase offer this month. But how about a free can with no strings attached? That's just for you as an eMuse subscriber!
The good folks at Precise are helping to introduce their kibble clients to the canned foods. We'd like to offer you a free can with your next order of any food, just for asking.
We'll choose the can, all you have to do is ask for the eMuse can offer to be included with your next order. Pretty simple!
And if you're one of the fortunate few feeding raw, you can still receive a Free can. Hang on to it for an emergency feeding, or pass it along to a friend!
NEWS
Vital Essentials Recalls Chicken Patties
Vital Essentials has announced a limited recall of one lot of its 6 lb. Frozen Raw Chicken Patties for Dogs because it has tested positive for Salmonella.
The recall is the result of testing which was done last summer as part of a Federal Food and Drug Administration (FDA) national collection initiative. There have been no customer complaints reported, and no reports of any illness associated with the food.
The recalled is limited to lot number 11475 with a date code of 20161108 (November 8, 2016)

No other Vital Essentials products are affected by this recall. Read more…
Curious About Communication?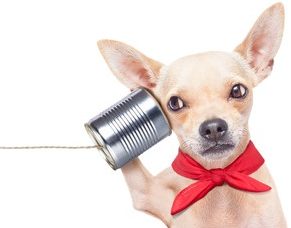 Have you wondered how an Animal Communicator works?
Darcy Pariso, Animal Intuitive and Medium, is presenting Animal Communication 101 at a Bellevue bookstore. The 3 hour introductory session costs $40.
The workshop topics include learning to connect with animals, strengthening your connection, checking accuracy, and gaining tools to help with fear, aggression & other common problems.
Participants are requested to bring 2-4 pictures of their animals for practice exercises. Read more…
WellPet Purchases Sojos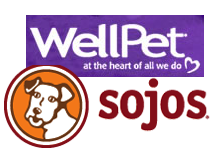 Sojos, one of the leading manufacturers of freeze-dried raw pet food formulas, has been acquired by WellPet.
Sojos began manufacturing its dehydrated formula in 1985 under the brand name of Sojourner Farms. Since then it has introduced additional dog and cat food formulas, as well as a line of treats.
WellPet is the manufacturer of the Wellness, Old Mother Hubbard, Eagle Pack and Holistic Select line of pet products. Wellpet was formed in 2009 when the Eagle and Old Mother Hubbard brands were merged under the ownership of Berwind Corporation. Read more…
FEATURES of the MONTH
Free cans with any Precise kibble purchase

Enjoy a FREE introduction to the yummy flavors of canned food this month with any Precise dry food purchase. You'll receive one free can of food with every bag purchased. You'll receive 2 free cans with the purchase of any 30 pound or larger bag!
Just order any dry Precise formula this month and the free can(s) will automatically arrive with your kibble.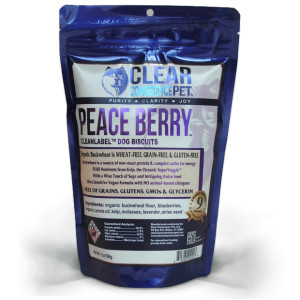 Clear Conscience Pet has built a reputation by manufacturing some of the cleanest and healthiest treats available. Their packaging has been redesigned to reflect transparency in labeling. These tasty treats come in a 7 oz resealable package and are made with Organic Buckwheat flour, Organic Blueberries, Organic Canola oil, Honey, Organic Lavender. Regular $9.00, now $7.65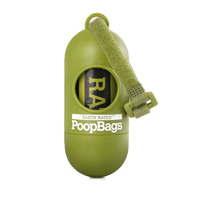 When you find yourself frequently fumbling for a cleanup bag during walks, here's an elegant answer. This recycled plastic dispenser (normally $3.75) attaches to any leash and includes 15 poop bags. It's yours FREE with the purchase of a refill package of bags. Refill package contains 8 refill rolls for 120 total bags-  $6.75
It's that time of year when it's hard to avoid a walk in the dark. Whether you're an early riser or head out for an evening walk before dinner, the sun is likely in hiding. These lightweight LED units can be used with the included adjustable buckle collar, or easily attach to your own. Keep yourself and your dog visible to traffic and stay safe during your winter walks. Available in Black, Blue, Red or Silver. Regular $20.75, now $17.50
Add a healthy supplement to your pet's meals by including the Essential Fatty Acids of Salmon Oil for immune, skin and coat support. Pick up a specially priced  bottle of this Wild Alaskan Salmon Oil this month. Pump bottle allows for precise portioning with no mess. Regular $17.50, now $15.75
NEW ITEMS
A new dental chew designed to clean the entire tooth from the tip to the gum line. These gluten free treats are made in the USA with Sweet Potato and Icelandic Kelp. Individually wrapped, they are also available in 10 packs by special request. $2.50 each
TREAT of the MONTH
Dental Deal for Dental Month- save 20%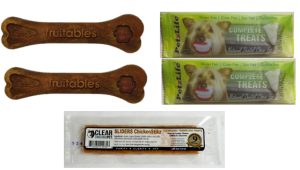 In honor of National Pet Dental Health month, your Treat of the Month is a combination of two different dental treats, along with a tasty dessert goodie. Enjoy sampling two PetzLife Dental treats, two Fruitables BioActive Fresh Mouth chews and a Chicken TenderStikz. Regular price of this 5 piece healthy assortment is $10.00, Club Price $8.00
Interested in the special pricing on these treats? Become a Treat of the Month Club member- it's free! Just email us or mention it with your next order to sign up. Each month that you receive a delivery, the featured treat will automatically be added to your order. You'll save a minimum of 10% each time, and treats are no more than $8.00.