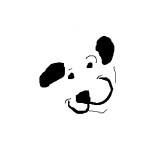 In this issue:
Your Special Offer
Phenolics in Food: Another Reason for Rotation
Wild Calling Rescued From Bankruptcy
Monthly Features
New Products
Treat of the Month
Happy Summer!
As you take advantage of our elusive sunny weather, why not keep some lightweight and convenient food on hand? Dehydrated and freeze-dried formulas are ideal for traveling since they don't weigh you down and require no tools or refrigeration to use. This month you can save some serious money on two of our favorites from Steve's Real Food and The Honest Kitchen.
We've just returned from SuperZoo and are poring over the notes and orders from this year's Trade Show adventure. Look for your followup report on what was uncovered on the show floor within the next week or two.
YOUR SPECIAL OFFER
Free sample of Bare Bites Beef Liver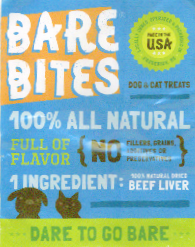 If you've not yet tried Bare Bites Beef Liver, your cat &/ or dog is in for a treat!
Bare Bites are made in small batches and contain one simple ingredient- dehydrated Beef Liver. The treats are thin and easy to break into smaller pieces or crumbled over a meal.
Normally sold in 3 oz bags, ask for a free sample with your delivery this month as your July eMuse offer. Your sample will come personally prepared in a small, clear recloseable bag.
NEWS
Phenolics in Food: Another Reason for Rotation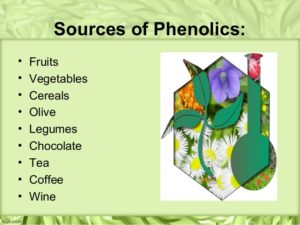 Catching up on reading some back issues of Dogs Naturally magazine introduced a new word- phenolics. A dictionary definition of phenolics is "a substance which possesses an aromatic ring bearing one or more hydroxy substituent."
If you don't find that definition particularly enlightening, try another. Phenolics may be easier to understand simply as tiny molecules that are found all around us which help define an object's appearance, smell, flavor, and other properties.
The properties of phenolics are inter-related in the effect they may have as different foods are metabolized. These properties can be either beneficial or problematic, which is key to understand when addressing food sensitivities. As the Dogs Naturally article states, "one food alone can contain several phenolics while one single phenolic can be in hundreds of different foods." Read more…
Wild Calling Rescued From Bankruptcy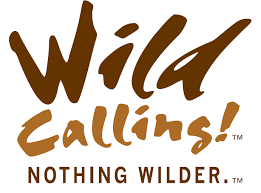 Late last year Wild Calling announced it was filing for bankruptcy protection. This resulted in a scramble for the last remaining stock of dry and canned food produced by the company.
In March 2108, we were surprised to see some of their canned formulas become available once again. An even nicer surprise came two months later when the announcement was made that Barkstrong had acquired the company and planned to resume production of its foods.
Barkstrong is a family owned and operated company founded in 2017 and based in Woodland Hills, California.
The company purchased two other brands of natural food this summer, Great Life and Pioneer Naturals. Read more…
FEATURES of the MONTH
Try a 4 lb box of Honest Kitchen Zeal, a human grade, grain-free dehydrated Fish formula which rehydrates simply with water. Ideal for traveling or as a flavor enhancement, you'll receive a FREE package of Beef Proper Toppers this month with purchase of Zeal.
4 lb Zeal with 5.5 oz Beef Proper Toppers–  Regular $80.25 , now $68.50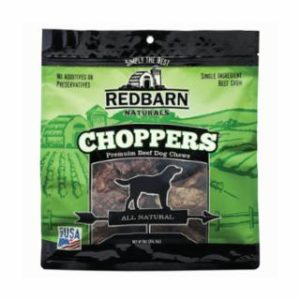 Old West Baa Baa Q's used to be a favorite treat until they became unavailable. Now your dog can enjoy the same type of lightweight and crunchy treat with Red Barn Choppers. These treats are 100% Beef.
9 oz Red Barn Choppers Beef Lung– Regular $14.50, now $12.00

Save big on a few varieties of Wellness canned cat food that have gone unclaimed from special orders. Limited to supply on hand so order quickly to avoid disappointment!
3 oz Wellness Kitten (case of 24)- Reg. $40.75, now $32.50
5.5 oz Wellness Chicken & Herring (case of 24)- Reg. $58.25, now $46.50
12.5 oz Wellness Chicken cat– Reg. $43.75, now $35.00
If you didn't have the chance to sample these as a Treat of the Month member, here's another opportunity. Try one or both flavors of these lightweight, all-natural roasted treats which contain less than 1/2 calorie per piece. Pop Bits may remind you of popcorn, and are made with Lotus Flower Seed, also known as Fox Nut.
Fox Nut is a staple of human diets in India. It is high in protein, vitamins, minerals and anti-oxidants.
4 oz Peanut Butter Pop Bits– Reg. $5.00, now $4.00
4 oz Blueberry Pop Bits–  Reg. $5.00,  now $4.00
Take advantage of a special purchase to save on this convenient, lightweight freeze-dried raw food while supplies last. Ideal for traveling or crumbled over any other meal.
1.25 lb Steve's Freeze-Dried Turkey Dinner Regular $36.75, now $29.50
NEW ITEMS
Inventory Updates
Each month as clients' food needs change, our inventory gets adjusted to meet those needs. Here are some of the new foods added over the past months that can now be found in the Smiley Dog shop:
12 lb Merrick L'il Plates Senior Chicken/ Sweet Potato
11 lb Merrick Before Grain Chicken cat
30 lb NutriSource Grain Free Salmon
4 lb Petcurean Now! Fresh Senior cat
40 lb Precise Endurance
5 lb Tuscan Naturals Lamb & Rice
TREAT of the MONTH
Rosie's Rewards Salmon biscuits- save 25%
These chewy, heart-shaped treats are grain-free, sustainably sourced and made in the USA with Chickpeas, Pea Flour, Salmon, Sweet Potatoes, Coconut Glycerin, Coconut Oil, Flax Seed Meal, Organic Tapioca Starch, Guar Gum, Calcium Lactate, Burdock Root, Distilled Vinegar, Ginger, Chia Seeds, Non-GMO Sunflower Lecithin, Mixed Tocopherols and Rosemary Extract.
6 oz bag Regular Price: $11.75  Club Price: $8.75
Interested in the special pricing on these treats? Become a Treat of the Month Club member- it's free! Just email us or mention it with your next order to sign up. Each month that you receive a delivery, the featured treat will automatically be added to your order. You'll save a minimum of 10% each time, and treats are no more than $8.75.