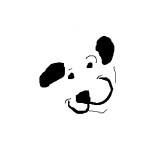 In this issue:
Your Special Offer
Top 3 Reasons to Change Your Dog's Food
How to Speak Dog
Save $5 on Open Farm foods
Monthly Features
New Products
Treat of the Month
Happy Fall!
This month we're pleased to invite you to help with the testing of some CBD products which we wrote about earlier. You can also enjoy some of the new items added to inventory over the past month, some of which are included in this month's features.
Later this month we will be attending a supplier Open House. This is the final event of the year which allows the opportunity to speak directly to manufacturers and discover new products. If you've got a question for them, or have been trying to track down an elusive item, please let us know. We'll be happy to be your eyes and ears to sniff out an answer for you!
YOUR SPECIAL OFFER

Share Some CBD with Your Pet and Help Others Learn
We've been gathering information and researching a variety of CBD supplements. With the variety of options available and just one "test subject" it will take much too long to gather feedback on how well these products work (or don't).
We're looking for a few dogs to help so a variety of products can be tested concurrently.  Interested in joining in on the research? We'll discuss your options to find the best product for your situation. Once you've settled upon an approach, your chosen product will be available to you at a significant discount for up to 3 months. Your obligation to get this special pricing will be to provide regular feedback, good or bad, each week your dog uses the supplement or treat.
If you've been considering a CBD product and would like your dog to be considered for a role in our testing, let us know.
NEWS
Top 3 Reasons to Change Your Dog's Food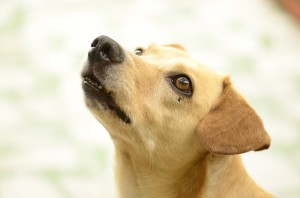 Over the past 25 years, pet foods have undergone significant changes. Many changes are true nutritional improvements, while others are mere marketing shifts.
Although there are as many reasons to change a pet's food as there are brands to choose from, marketing is one that should be dismissed fairly quickly. A clever pitch or shiny new bag may spark some initial interest, but there are better reasons to move to new foods.
Despite changing marketing messages over the years, the primary reasons for wanting to consider a change of food have remained constant.
The decision to consider a food switch usually starts with the intention to address a problem. The problems to address generally fall into 3 primary categories Read more…
How to Speak Dog

Ever wonder why dogs are sometimes alert and attentive to our interactions and other times are oblivious? Are you one of the fortunate pet parents who have learned to understand and share nonverbal cues from your dog?
Join Suzanne Engelberg from the Canine Advisor on Saturday, October 7 at the Edmonds Community College for a presentation of  "How to Speak Dog." This 3 hour workshop is a fun and interactive introduction to reading your dog's thoughts and feelings using an approach which is more canine than human.
Suzanne is a licensed psychologist and a former faculty member at Antioch University in Seattle. She is the founder and president of the International Association of Animal Communicators, and of Animal Energy Healers International.
Registration for the workshop is $39. You can learn more about the event and register on the ECC website here.
Save $5 on Open Farm Foods through October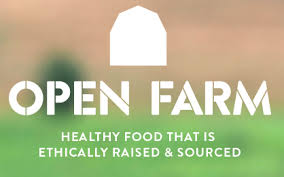 Open Farm came on the scene in 2013 as the first humanely sourced, ethically raised pet foods available.
Based in Toronto, Canada, the meats used in their products are certified humane by independent auditors from Humane Farm Animal Care. The fish used in their foods is ocean caught using sustainable fishing practices in accordance with Ocean Wise and Seafood Watch standards.
To meet Humane Farm Animal Care standards, animals must be raised differently than in factory farms. Factory farms currently produce the majority of meats used in the production of commercial pet foods.
Certified Humane standards have published guidelines for raising bison, chickens, cows, goats, pigs, sheep, and turkey. Read more…
FEATURES of the MONTH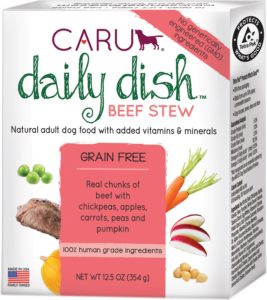 Caru Daily Dish stews are the latest introduction from the folks who gave us Caru Stews. Both Stews are human-grade and ridiculously tasty, even for pet parents. Daily Stews continue that tradition with some recipe changes that significantly lowers the price tag to make them competitive with quality canned foods.
Daily Stews, like the original Classic Stews, are made in small batches in a human food facility using non-GMO ingredients and come in the same type of recyclable, paper-based Tetra Paks. They can be used as a sole diet, or as a food topper when added to kibble or raw food.
The primary differences between the original Classic Stews and Daily Dish Stews are lower price, and a slightly higher Protein and Fat content due to the addition of chickpeas and egg whites. Daily Stews also have a bit more gravy than the original Classic Stews. The stews can be fed directly from the package, or gently heated before serving.
12.5 oz Caru Daily Dish Beef Stew Regular $3.25 , now $2.75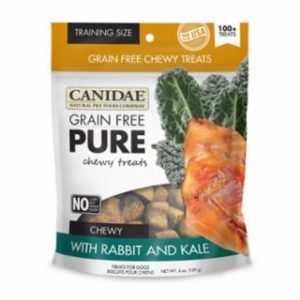 Just 3 calories each, these grain-free, chewy goodies are low in fat for guilt free treating. The short ingredient list includes Peas, Sweet Potato, Vegetable Glycerin, Chicken Meal, Cane Molasses, Gelatin, Rabbit, Kale, Chicken Fat, Natural Flavor, Rosemary Extract and Green Tea Extract.
2- 6 oz bags regular $17.50, now 2 for $14.75
These new pureed cat treats come packaged in 4 individual tubes. Simply squeeze the treat on to a finger, food, or fang or let your cat lick it directly from the package. Each tube contains 1/2 oz of creamy goodness. Say hello (ciao) to a delicious (churu) new treat!
2 oz Chicken Ciao Churu cat treat– regular $4.00, now $3.50
2 oz Tuna Ciao Churu cat treat regular $4.00, now $3.50
NEW ITEMS
Inventory Updates
Each month as clients' food needs change, our inventory gets adjusted to meet those needs. Here are some of the new goodies added over the past months that can now be found in the Smiley Dog shop:
Caru Daily Dish Beef Stew
Itty Bitty Buddy Biscuits
Crunchy Cheddar Tricky Trainers
Ciao Churu Chicken cat treat
Ciao Churu Tuna cat treat
Addiction Venison/ Apple cans
TREAT of the MONTH
"Rabid Chicken" Halloween month duo- save 35%
If a rabid chicken is too scary even for Halloween, how about some Rabbit treats and Chicken broth instead? This month you'll receive a package of Canidae Rabbit & Kale treats, along with a carton of Fruitables Chicken Broth Bowls to enhance any meal. Safely. No rabid chickens or tricks here, just 2 delicious ways to treat!
6 oz Canidae Rabbit/ Kale treats & 16 oz Fruitables Chicken Broth Bowl-  Regular $13.00, Club Price $8.50
Interested in the special pricing on these treats? Become a Treat of the Month Club member- it's free! Just email us or mention it with your next order to sign up. Each month that you receive a delivery, the featured treat will automatically be added to your order. You'll save a minimum of 10% each time, and treats are no more than $8.75.