What do George Washington, World War II warships, and pet supplements have in common? A useful plant that is now seeing a sort of rebirth. One of its unique properties may be of interest to you.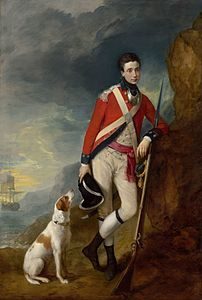 Hemp is the primary source of Cannabidiol
Cannabidiol, more commonly referred to as CBD, is a close relation to the better known THC compound found in marijuana. Although CBD and THC are both classified as cannabinoids and share a similar chemical structure, their effects are quite different. CBD will not get you, or your pet, high in any way.
The benefits of cannabinoids are still being studied. They work in harmony with certain receptors located in different areas of the body. Two primary types of receptors have been studied-  CB1 receptors, located in the nervous system and brain, and CB2 receptors, located in the immune system.
Through these receptors, there is significant evidence that CBD can aid with immune support, anxiety reduction, anti-inflammatory properties, pain suppression, slowing bacteria growth, and reducing seizure frequency.
Here's what to consider with CBD supplements for pets
CBD products for pets can be derived from both hemp and marijuana. Some believe that there is a beneficial synergistic effect from CBD products which contain small amounts of THC.
Products containing both CBD and THC are produced from marijuana plants. They are legally available only in states where marijuana sales have been legalized.
Hemp-derived CBD products contain minimal amounts of THC and are legal in 50 states. We'll confine this discussion to those since they are available both locally and by mail.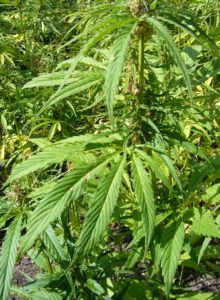 Pet CBD supplements are derived from hemp plants
Hemp and marijuana are both botanically classified as Cannabis Sativa plants and both contain CBD and THC.  THC is the psychoactive compound in marijuana that gets you high. Marijuana contains much higher concentrations of THC than hemp. 
Hemp plants contain 0.3% or less THC. Anything with a higher THC content is classified as marijuana. CBD for pets is primarily sourced from hemp which minimizes the amount of THC that must be removed during processing.
Some CBD supplement manufacturers raise, grow, harvest and process their plants from start to finish. Others purchase industrial hemp from third parties and/ or incorporate the processed CBD into their products. Some plants are raised organically, while others are grown using traditional methods.
When choosing a CBD supplement, pay attention to the source of the hemp used. The company should be forthcoming about its sources. If not, that can be an indication that the source is inconsistent or comes from low-quality fields.  Like any food or supplement source, if the raw material is inferior, the extracts from the plant will likely be inferior as well.
There are a few different ways of extracting CBD from plants
Once the hemp plant is harvested,  CBD is  extracted from the leaves. The simplest and most inexpensive method to extract CBD from hemp plants uses solvents to separate oils and CBD from the plant.
The most common solvents used in processing CBD can include hexane, butane or ethanol. The plant material is soaked in the solvent which draws out the CBD oil. The solvent is then evaporated, often under heat, leaving the CBD oil. This method is inexpensive and fast, but can leave residual traces of impurities and solvent.
A more time consuming method utilizes Carbon Dioxide instead of solvents. Carbon Dioxide extraction will normally leave fewer impurities in CBD than solvents, although it carries a higher cost.
There are two types of CO2 extraction methods- supercritical and subcritical. Both CO2 methods employ heat and pressure to force CO2 through the hemp material to isolate and separate CBD. Subcritical extraction uses lower temperature and pressure than supercritical extraction. It is more time consuming and can produce a purer product. Supercritical CO2 extraction is more commonly used since it is faster and more efficient.
In both subcritical and supercritical extraction, CO2 is forced through plant material and acts as a solvent to separate CBD.
The purity and concentration of CBD determines the dosage
One standard that can be used in comparing CBD products is dosage. While there is no such thing as a "standard dose," the consensus is to start at a level of about .5mg per kilogram (2.2 pounds) of weight. For example, the starting dose for a 50 pound (22.7kg) dog would be about 11mg/ day (22.7kg X .5mg= 11mg).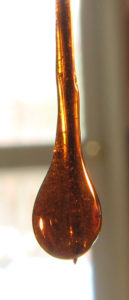 It's recommended to start below this dose and work up as needed. There are no known side effects with higher dosages, but common sense advises to watch for any unusual reactions. There are no reported cases of overdosing with CBD supplements.
When looking at a package dose, pay particular attention to the individual dosage information along with the total package contents. A package of CBD Oil may be labeled as 150mg CBD with a dosage of 1.5mg per dropper. This simply means you'll get approximately 100 doses, each dose being a full dropper containing 1.5mg of CBD.
You would likely want a higher CBD concentration than this for a 50 lb dog so you don't have to squirt out 7+ droppers each day!
It's important to understand how much CBD you want to use and choose a product that delivers it efficiently at a reasonable cost.
CBD oil is not the only delivery system available
CBD supplements are also available in powders, functional treats and chews. Some CBD treats include additional ingredients intended to complement the properties of CBD. These range from medicinal mushrooms, joint support nutraceuticals, itch relief and additional calming ingredients.
We've found CBD oils to be one of the most cost effective delivery methods. While not as much fun to use as CBD treats, CBD oils allow for more precise dosage and use. Oils can be added to food, treats or fed directly to your pet.
Most CBD oils simply infuse the CBD in a hemp, coconut or olive oil solution. The product you choose should reflect the preferences and taste of both you and your pet.
Keep in mind that consistency of the source not only affects hemp quality but can make the difference between an effective or ineffective supplement. Once you find a CBD supplement that works well, you'll want assurances that the effects will be consistent from batch to batch. If the plant source is constantly changing, that could become a problem.
Also keep in mind that not all products will have the same effect on all pets. Just as one food will cause problems for one pet while performing admirably with another, each pet is an individual.
Some final tips for choosing
Depending on what is most important to you, there are plenty of options for you to consider.  Price, purity, source, type of processing, flavor, and consistency can all factor into your choice of supplements. Regardless of preferences, be sure to consider the following:
what form of CBD supplement do you prefer (oil, powder, chew, treat)
what is the source of the product (domestic, imported, organic)
what is the purity of the product
is 3rd party testing done and available for review
how concentrated is the individual dose (do the dosage options work for your situation)
is it effective for your pet (only one way to find out- do your own trial!)
Hemp was a primary crop of our founding President and was instrumental in manufacturing rope and ship's sails until the second World War. George Washington never had the opportunity to benefit from the CBD extraction of hemp, but much has changed since then. It's nice to see the growing acceptance of this versatile plant once again!
We've begun testing some of a long list of CBD products with mixed results. Let us know if you'd like to chat about the ongoing results or are interested in trying one yourself.