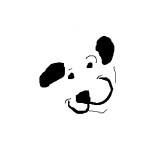 In this issue:
Your special offer
Natura Pet Food Recall Expands
Antifreeze No Longer a Sweet Treat
Last Chance to Save on new Auto-Delivery Sign Up
Monthly Features
Spring has sprung!
Our silly Spring Snow has melted, and it's time to look forward to warmer weather. You've got a bunny inspired treat and water toy featured this month to celebrate the change of season.
Have you been sitting on the fence about signing up for auto-delivery? Now's a great time to come on board using a tremendous offer from Edmonds Deals. Really- it's not an April Fool's joke! Read a bit more below and follow the link to claim this offer before it disappears in just over a week!
More outdated goodies have been added to the Boneyard. Grab them for ridiculous savings before they're gone!
Happy reading!
YOUR SPECIAL OFFER
Merrick recently changed the label designs on their popular canned formulas. We've got a nice variety of cans featuring the old labels still remaining in stock. These cans are being featured this month at 10% off, while they last.
But not for you.
As an eMuse subscriber, you'll save 25% on these tasty canned foods.
There's a limit of 24 cans, while supplies last. Be sure to ask for the eMuse discount when you order. For any quantity above 24 cans, you'll receive the featured 10% discount.
Available formulas include Cowboy Cookout, Mediterranean Banquet, Smothered Comfort, Turducken, Wilderness Blend, Wild Buffalo and Working Dog Stew. Order early for the best selection!
NEWS
Sign up for auto-delivery and save $30
Now's a great time to sign up for auto-delivery using a free offer from Edmonds Deals. Auto-delivery is the dependable way to have food magically appear at your door when you need it, without lifting a finger. It's like having a subscription for your pet food!
Your auto-delivery schedule is prepared using your order history, or with an interval between deliveries of your choosing. Schedules can be adjusted any time as needed. You'll save $15 on each of your first two scheduled orders when you sign up as a new auto-delivery client.
Join the hundreds of clients who have simplified their lives using this service. The offer and more details can be found on the Edmonds Deals website.
Natura Announces Pet Food Recall
Natura Pet has expanded the original recall of selected production runs of Innova, Evo, California Natural and Healthwise products.
If you have received any of the affected product from Smiley Dog, you have already been contacted by phone or email to arrange replacement or credit.
If you purchased any of the affected products elsewhere, you should be able to return them to the original retailer.
The full list of recalled products can be downloaded as a pdf by clicking here.    
Read more…
Antifreeze No Longer a Sweet Treat
Most pet owners know chocolate can be deadly to dogs. It's slightly less well known that antifreeze, or engine coolant, even in small amounts, can be even deadlier.
Now there is some good news about this toxic hazard.
Effective immediately, all antifreeze manufactured for sale in the United States will have a bittering agent added. The agent will serve as a deterrent for animals that are drawn to the taste of antifreeze and engine coolant.
Read more…
FEATURES of the MONTH
Carna4 Food & Treat Trio- save $6.00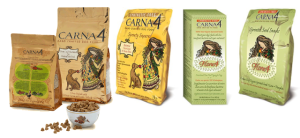 If you missed the introduction of Carna4 late last year, now's your chance to grab some significant savings. Made with sprouted seeds and whole foods for biologically alive nutrition, Carna4 needs no added synthetic vitamins or minerals.
Pair a bag of Carna4 food with a package of Sprouty Square or Flora4 Sprouted Seed biscuits and receive three FREE tubes of Flora4 Raw Food topping (a $6.00 value). Carna4 is available in 3 pound ($26.75) or 6 pound ($26.75) bags. This trio will introduce you to the full line of Carna4 products.
Carna4 is a unique dry food which bridges a gap between conventional kibble and raw/ dehydrated diets. It is less expensive to feed than raw or dehydrated, and is a convenient alternative when traveling.
We encourage you to contact us with any questions about these great products, available in the Seattle area exclusively at Smiley Dog!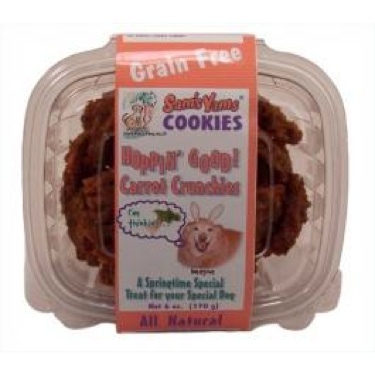 Carrots are not just for the bunnies with these treats. Save on a 6 oz. package of these crunchy all natural cookies from the makers of Sam's Yams. Regular $8.00, now $6.75
There's a new label design, but the formulas remain unchanged! We're speeding up a transition to the new labels, so grab a good selection of the older label designs while they last.
Choose from Cowboy Cookout, Mediterranean Banquet, Smothered Comfort, Turducken, Wilderness Blend, and Wild Buffalo. Regular $2.90 each, now $2.60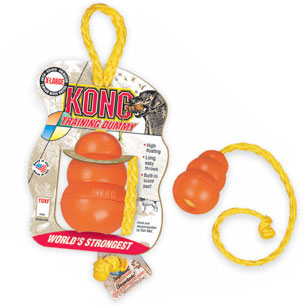 These orange training dummies can be used in water or field. The attached rope makes tossing and retrieving a breeze. Choose from Large ($12.50) or Extra Large ($14.50) and save 20% this month.
TREAT of the MONTH
By Nature Fruit & Nut biscuits- save 20%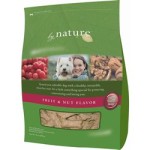 Enjoy a large 24 oz. bag of these healthy biscuits. Made with Ground Rice, Chicken Meal, Vegetable Oil, Cane Molasses, Dried Carrots, Ground Flaxseed, Maltodextrins, Yeast Culture, Salt, Vitamin E Supplement, Pomegranates, Raspberries, Walnuts, Natural Flavors, vitamins & minerals. Regular $7.25, Club price $5.75
Interested in the special pricing on these treats? Become a Treat of the Month Club member- it's free! Just email us or mention it with your next order to sign up. Each month that you receive a delivery, the featured treat will automatically be added to your order. You'll save a minimum of 10% each time, and treats are no more than $6.50.