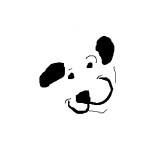 In this issue:
Your Special Offer
Crunchy Chews for a Soft Mouth
Puget Paws Offers Free Introductory Walk
Precise Price Adjustments for April
Monthly Features
New Products
Treat of the Month
Happy April!
No foolin' here, 2017 is now officially 25% behind us. It's been quite an eventful start to the year, wouldn't you agree?
Now that Spring has officially sprung, thoughts may begin turning to summer travels. If that's the case, you may be interested in an intriguing new product from Honest Kitchen that should be available within the next month. You can read a bit about these new single serve cups below, and an announcement will be posted on the website when they become available.
In the meantime, enjoy the featured treats this month, and don't miss the opportunity to take advantage of this month's subscriber special!
YOUR SPECIAL OFFER
BOGO is Better- grab some FREE dog food or cat food (or both!)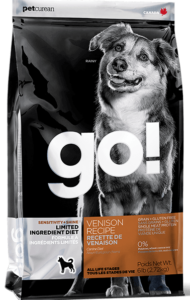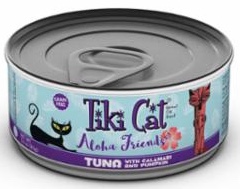 This month's features include special pricing on small bags of Petcurean Venison dog food and Aloha Friends cat food. While supplies last, anyone can take advantage of the 25% and 50% discounts offered on these items.
As a privileged subscriber, you can pick up either or both with a much better offer- buy one, get the second FREE. These are still limited to stock on hand, so ask for yours early to ensure availability.
To order, just call or email and let us know you'd like the eMuse special for whichever food you choose (or both).
To put it another way, buy one bag of the Venison food at $37.75 and two bags will show up at your door. Or pick up one or more cans of the featured Tiki Cat Aloha Friends formulas and receive a free can along with each one purchased. Sound good? No foolin'!
NEWS
Crunchy Chews for a Soft Mouth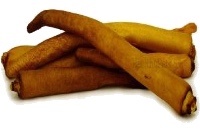 It's happened to almost all of us. A favorite food, toy or treat either disappears from the market or gets "improved."
The search begins for an appropriate replacement. Sadly, the new options fall short of meeting all the good points of the now fondly remembered lost favorite.
So it was with Ginger, who had been eating Merrick's Texas Toothpicks for years. These delicacies, dried beef tails, were an ideal treat for Ginger. Her "requirements' seemed simple- relatively low fat, crunchy, longer lasting than a cookie, and most importantly, acceptably soft. Read more…
Puget Paws Offer Free Introductory Walk
Puget Paws, a new private dog walking service based in Shoreline, is offering new clients a free introductory session to get acquainted with their services.
Heather May Izatt, owner of Puget Paws, has been a home health professional and worked as a dog walker for the past 10 years. She decided to launch her own business in 2016 and currently operates in Shoreline, Mountlake Terrace, Lake Forest Park, Lynnwood, Brier, Woodway and Edmonds.
Puget Paws services include dog walking and visits for a variety of pets. Walks and services are customized to each individual pets' needs. Read more…
Precise Price Adjustments for April

It's been close to 2 years since we've seen any price adjustments on the Precise line of foods. In the past, changes to Precise pricing was often announced at the same time as other foods. Our ears are open for news from any other manufacturers.
While new pricing has not yet been set, it appears that this will be an across the board increase of approximately 10%. If this early information is true, it will be one of the largest adjustments Precise has implemented. Read more…
FEATURES of the MONTH

These treats were brought in as an alternative to a former favorite- Merrick's Texas Toothpicks. Like the Toothpicks, Barkworthies Cow Tails are single ingredient treats, made only from, well, cow tails. Each treat measures approximately 7 inches and has a satisfying crunchy, chewy texture. Made from free-range, grass-fed cattle, these treats are highly digestible and contain no additives.
6 oz. package Regular $13.50, now $10.75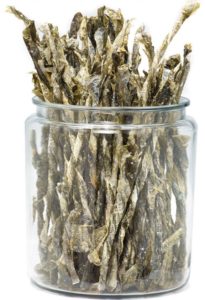 Looking for a new tasty and inexpensive treat for your dog? Try a Cod Skin! These fishy treats are made from wild cod sourced from local fishermen on small boats in Alaska. The skin is hand-rolled and slowly dehydrated in Boston to make these crunchy treats.
Individual treats sold separately. Regular $1.00 each; now $.75

Another tasty fish-based treat from the good folks at Polka Dog Bakery. The Haddock used in these single-ingredient treats is sourced in Nova Scotia, then hand-rolled and dehydrated in Boston to make a delightful complement to cod skin treats.
2 oz tube Regular $10.75, now $8.75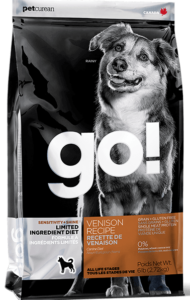 An overstock of these 6 lb bags gives you the opportunity to save 50% on a second bag when you purchase one at regular price. This is a highly digestible, grain-free, limited ingredient Venison formula. While supplies last 6 lb bag Regular $37.75, now 2 bags for $56.75
Here's your chance to pick up a few cans of 2 new Tiki Cat formulas at a special price. Choose from Tuna, Pumpkin & Calamari or Tuna, Pumpkin & Tilapia in 2.8 oz cans while supplies last. 2.8oz can Regular $1.10, now $.85 each
NEW ITEMS
Honest Kitchen Cups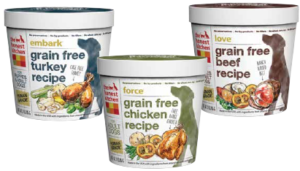 These 3 oz single serve cups are the perfect solution for day trips or a canned alternative. Simply add water to the cup and rehydrate for a few minutes. The result is a fresh, human-grade meal or healthy supplement to your dog's food. Available in 3 grain-free recipes- Turkey (Embark), Chicken (Force) or Beef (Love). Available mid to late April 2017. $2.75 each. Preorder up to 6 cups (mix or match) for $1.00 each! 
TREAT of the MONTH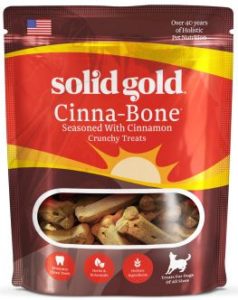 Solid Gold Cinnabones- save 25%
These crunchy bones have a delightful cinnamon scent and can be fed whole to medium and large dogs, or broken in half for smaller dogs or training. They contain no corn, wheat or soy and are packaged in a generous one pound resealable package.
Ingredients: Oat Flour, Barley Flour, Flaxseed, Tapioca Starch, Potato Flour, Canola Oil (preserved with Mixed Tocopherols), Cinnamon, Fish Meal, Lamb Meal, Dried Seaweed Meal, Mixed Tocopherols, Bay Leaves. 16 oz package Regular Price: $10.75 Club Price: $8.00
Interested in the special pricing on these treats? Become a Treat of the Month Club member- it's free! Just email us or mention it with your next order to sign up. Each month that you receive a delivery, the featured treat will automatically be added to your order. You'll save a minimum of 10% each time, and treats are no more than $8.00.