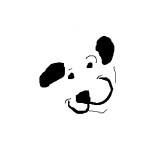 Your special offer
Bad News for Orijen and Acana
Woofstock Participants Announced
Steve's Real Food Improves
New Products
This month's Whole Dog Journal
Monthly Features
We've said goodbye to summer, which means that Woofstock and the holidays are right around the corner!
Be sure to mark your calendar and make plans to stop by this year's Open House on Saturday, Dec. 1 between 12-4pm. We'll be updating the Woofstock Page, Facebook and Facebook Event Page as more participants and specials are added.
A very special THANK YOU to those who offered their help in response to last month's plea. We truly appreciate your efforts. Anytime you can help spread the word about Smiley Dog through word or deed makes a world of difference!
YOUR SPECIAL OFFER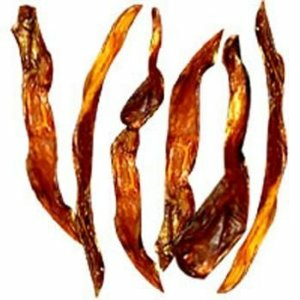 Here's an offer your dog does not want you to refuse. Buy one Bravo Bully Strap and get another FREE!
These natural tendons are chewy treats which measure about 12 inches. They sell for $1.75 each. We brought these in to replace another favorite treat (Old West Chew Strips) which disappeared earlier this year.
Limit 3 with your special offer this month. Be sure to ask for this month's eMuse offer when you place your order!
NEWS
Unfortunate News for Orijen and Acana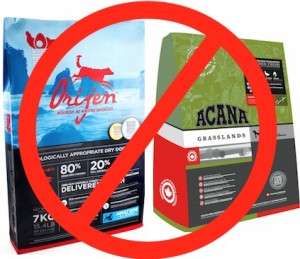 If you are currently using any Orijen or Acana formula, we will no longer be able to supply you once our current stock is depleted.
A fire earlier this month at the Champion Pet manufacturing plant destroyed one of their critical pieces of machinery. This has reduced their production capacity by almost 50%. Read More…
Woofstock Colleagues Unleashed
The early bird list of this year's Woofstock participants has been posted on our website. We hope you can join us on Saturday, Dec. 1.
Grab a photo with Santa, bid in the Silent Auction to benefit Summit Assistance Dogs, enjoy vendor specials, no Sales Tax, closeouts, special offers and new products on display. Read More…
Steve's Real Food Using Real Food
Steve's Real Food for Dogs is reformulating their line of raw foods.
All synthetic vitamins and minerals are being replaced by coconut oil and raw goat's milk. Read More…
This Month's Whole Dog Journal
This month's issue includes the annual canned food review, articles on evaluating lumps on your dog, surgery on older dogs, loose leash walking, no-pull harness reviews and more.
If you'd like a copy of this month's edition included with your order, just let us know. Single copies are just $5.00, which represents a savings over the $5.95 cover price.
FEATURES of the MONTH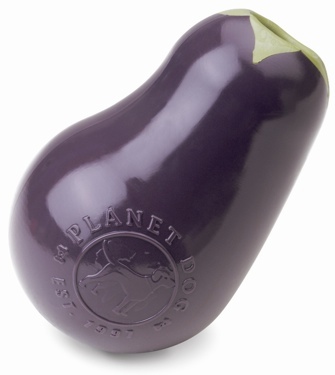 Summer is behind us, but that doesn't mean we can't keep a summer fruit around to remind us of better weather! This durable chew toy from Planet Dog features a treat spot for hiding kibble or other goodies. It measures just under 6 inches long and is a delightfully purple piece of pleasure for your pooch!  Reg. $14.75, now $12.50
Soft & Chewy Peanut Butter Buddy Biscuits- save 12%

Enjoy a 6 oz. package of these bite sized, soft, natural treats from Cloud Star. These teddy bear shaped treats are made in the USA with no artificial colors, flavors or preservatives Regular $6.25, now $5.75.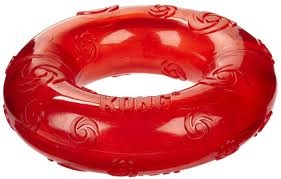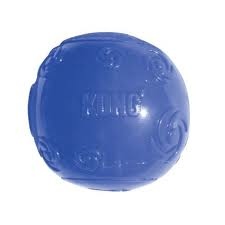 These recent introductions from the Kong company each come in Large or Medium sizes. Designed for squeaky, chewy and retrieval fun, they are available in two fun shapes, Ball or Ring. Regular $4.50-$11.75, now $4.00-$10.50
NEW ITEMS


A yummy treat your dog may allow you to share! These 1.59 oz. energy bars are available in either Peanut Butter and Blueberry flavors. The bars are made with organic ingredients. $4.00

Two new crunchy flavors of oven-baked bulk treats are now available! $8.75/ pound
The Salmon Recipe is made with Oat Flour, Rye Flour, Salmon, Salmon Oil, Salmon Meal, Pumpkin, Eggs, Blueberries, Cranberries, Dried Molasses.
The Duck Recipe is made with Oat Flour, Rye Flour, Duck, Chicken Fat, Pumpkin, Eggs, Blueberries, Cranberries, Dried Molasses.
TREAT of the MONTH
Spot's Stew Salmon biscuits- save 16%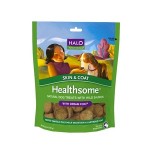 A 6 oz. package of low-fat, natural treats from the makers of Spot's Stew. These treats contain Dream Coat, a mix of natural plant oils,  for healthy skin and coat. Regular $6.25, Club Price $5.25
Interested in the special pricing on these treats? Become a Treat of the Month Club member- it's free! Just email us or mention it with your next order to sign up. Each month that you receive a delivery, the featured treat will automatically be added to your order. You'll save a minimum of 10% each time, and treats are no more than $6.50.