This year's participants bring a bit of historical perspective to the annual Open House. After 20 years of playing Smiley Dog, it's gratifying to continue to support and be supported by so many local businesses. To borrow some Grateful words, what a long strange trip it's been!
As always, these friends help make Woofstock like a family reunion. Your attendance will make that experience complete!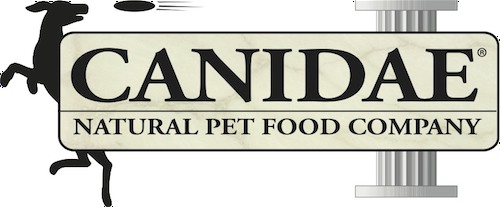 One of our best selling dry foods, Canidae makes a full line single and mixed protein source formulas for both dogs and cats. Grain free formulas are also available in both canned and dry. We brought in Canidae's All Life Stages formula at the request of a friend and former supplier, and watched it rocket to become one of our most popular foods. It's an ideal choice when looking for a mixed protein formula at a competitive price.
Canidae's Woofstock Groovy Deal: Buy any Canidae dry food and receive 3 FREE cans of Canidae canned food. Cans include a $1 coupon good on future Canidae can purchase.
Precise Foundation was the first food sold at Smiley Dog and remains a best seller. It is one of the few foods that has gone the distance and remained under independent control and management. Precise manufactures its formulas at their own plant in Texas. The formulations have constantly improved over the past 20 years, including the addition of the Holistic Complete line.
Precise's Woofstock Groovy Deal: FREE 1 pound trial bags of selected dog and cat food formulas. Each trial bag includes a $3 coupon good on future purchase of Precise food.
Ana Allison operates this mobile grooming business in the local area. No need to schedule a trip to the groomer when the Aussie Pet Mobile pulls up in front of your home. Visit Woofstock for a free nail trim and stop by their website for a $10 coupon!
Buddy Light (local business based in Lynnwood, WA)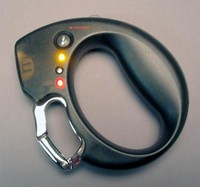 We've seen a few lighted leashes over the years and the Buddy Light is the most durable and versatile we've come across. A simple yet effective handle for any leash which adds a comfortable level of safety to any walk before dawn or after dark.
Cat Man Doo (local business based in Bellevue, WA)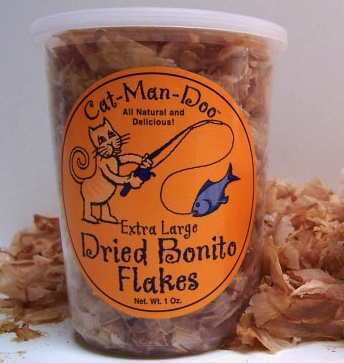 One of the first cat treats we added to our inventory, and the only one we've continued to carry through the years. Makes a great dog treat as well! The Cat Man Doo folks have expanded their line of treats to include freeze dried treats and sprinkles.
Grizzly Pet Products (local business based in Woodinville, WA)

One of the original manufacturers of Salmon Oil for pets, Grizzly's pump bottles are now sold across the globe. The company also manufactures Joint Aid for Dogs, along with baked and freeze dried salmon treats. I was privileged to be given a tour of their plant, and came away with a delicious salmon fillet!
Himalayan Dog Chews (local business based in Mukilteo, WA)
One of the more unusual treats we've come across, these goodies have an even more unusual story behind them. These are based on a traditional Himalayan recipe, and are made with yak milk, cow's milk, salt and lime juice. A hard, long lasting chew which dog's love! The company also offers softer puffed versions and cookies based on the same recipe. This is one of the few treats I enjoy chewing on at the desk- it has a delicious smoky flavor!
When we began selling The Honest Kitchen products in 2003, raw feeding was still considered a "fad" and the company shipped directly to us from its plant in California. Ten years later, THK is a leader in healthy, dehydrated pet nutrition and is sold worldwide.
Magic Photo (local business based in Edmonds, WA)
Smiley Dog Craig met Magic Photo Dale in the late 90s through the Shoreline Chamber of Commerce. Fast forward about a decade later and they reconnected at the Taste of Edmonds and then through the Edmonds Chamber of Commerce. Dale has been the "official" Woofstock photographer since the theme was first adapted for our annual open house. Magic Photo started 35 years ago as a full service film processing and photo studio and has grown to offer digital, video, on-site services and more.
Walk away from Woofstock with a 5X7 photo ($15) of your pet with or without Santa, or order any of the additional sizes and packages. $5 from every photo session at Woofstock 2012 will be donated to Summit Assistance Dogs.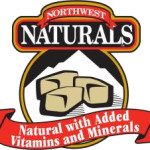 One of the more popular raw diets we offer, NW Naturals is made in Oregon by a company who has been in the meat business since 1956. NW Naturals is made onsite in their own facility, and is not outsourced to a third party producer.
The food is available in handy nuggets or one pound bars that are scored for easy portioning. NW Naturals also offers a line of freeze dried food and recreational bones.
We look forward to welcoming Patti back to represent this line. Perhaps she'll bring her puppy along again this year!
The Real Meat Company has been producing tasty, natural treats since 2003. We like this family owned company because of their dedication to 95% meat based treats. Rather than using "unnatural" methods to produce a uniform product with consistent color and shape, these treats are slightly irregular, which reflects the nature of the ingredients used.
Real Meat treats will be represented by Phil, who has been instrumental in helping to designing past Woofstock promotions, postcards and finally gets to attend the event in person!

It was happenstance to run into Melissa, a friend and former client, who is now volunteering with Summit. As she told me about the work they do, it became obvious that Smiley Dog would have to help support their efforts.
Summit began training and placing service dogs in 2000 and have placed 58 graduate pairs. They partnered with the Monroe Correctional Complex to develop the Prison Dog training program in 2010. They have recently launched their Service Dogs for Veterans program, and will be the beneficiary of this year's Silent Auction.
These tasty canned foods have long been a favorite of the felines in the Smiley Dog family. Stop by and talk with Cherise about the new formulas and what your dog may find just as tasty!
These foods are grain-free, human grade formulas made with shredded or sliced seafood and meats. Want to be among the lucky ones to sample a spoonful or two?
Book Signing of NW Vegetarian Cookbook
Join local author Debra Daniels-Zeller for a special signing event of her recent book. A limited number of books will be available for purchase, and Debra will be on hand to answer your culinary questions.