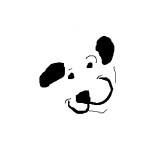 In this issue:
Your special offer
SuperZoo Postview
A Few Questions Answered at SuperZoo
Honest Kitchen Removes Alfalfa
Share The Dog Food Detective with your friends!
Monthly Features
New Products
Treat of the Month
The summer is flying by and hopefully you've had the opportunity to enjoy some outdoor activities. You can read about our whirlwind trip into triple digit temperatures last month, enjoy some very limited supply offers and see a few intriguing new items heading your way in this month's newsletter.
As you're out and about, please share the word about Smiley Dog with your friends, family and neighbors. It doesn't matter whether you see them on the street or online. We're always looking for opportunities to help others benefit from the convenience and dependability you now enjoy. Help spread the word and consider it your good deed for the day— everybody likes friends who share!
YOUR SPECIAL OFFER
Bite Back- Buy a box of Alligator biscuits, get one FREE!
If you're a member of the Treat of the Month Club, you enjoyed a box of Alligator & Blueberry biscuits last month. Well, the alligators snuck up on us, and we didn't realize they had an expiration date of July 30, 2014.
They just arrived this Spring, so snap up one box before the end of the month and you'll get a second one FREE! It's a killer deal— two 16 oz. boxes for $8.25 while supplies last. Just ask for the eMuse Alligator Offer when you place your order!
NEWS
A SuperZoo PostView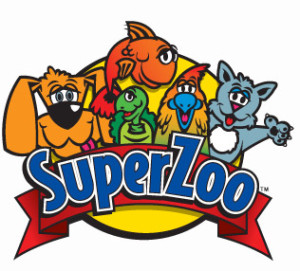 Another Superzoo has come and gone and some new goodies will be making their appearance over the next few months. SuperZoo is the annual Pet Industry Trade Show held each year in Las Vegas.
If you'd like to hear a bit more about the show, read on. If you'd prefer to know some of what was found and learned  at the show, have a look at this post and a few others to follow. SuperZoo has always been an ideal opportunity to stay current on industry trends and continuing education. Read more…
A Few Questions Answered at SuperZoo
There was a very short list of questions to get answered at the Trade Show this year. This was fortunate, since there was so much else to see a longer list may not have gotten the proper amount of attention. We had a question for Bravo, Champion, Chicken Soup and Glacier Peak Holistics. Here's what was uncovered. Read more…
Honest Kitchen Removes Alfalfa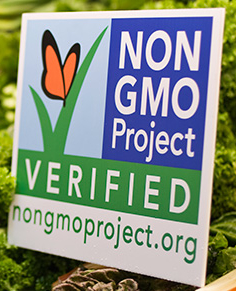 The Honest Kitchen is removing Alfalfa from all of its formulas over the next few months. The company is taking this step as part of its verification process with the Non-GMO Project.
The Honest Kitchen (THK) formulas which currently use Alfalfa include Force, Keen, Preference, Verve and Zeal.
While the alfalfa used in THK's formulas is certified organic, the company is concerned about genetic drift, which can contaminate non-GMO crops with pollen from genetically modified crops. Alfalfa is also the one ingredient in The Honest Kitchen formulas which some pets do not tolerate well. Read more…
Share The Dog Food Detective with your friends!
If you've received a delivery in the past month, you probably found a colorful postcard advertising The Dog Food Detective with your order. Since you most likely already know how to choose a good food (you use Smiley Dog, after all!) please share that card with a friend who may be able to benefit.
The book is available in print and digital versions direct from the publisher, at Smiley Dog, through Amazon or iTunes.
FEATURES of the MONTH
Wild Calling Can Trio- Red, White or Both- save up to 20%
Ready for a variety of canned flavors to spice up your dog's bowl? Choose one or both of these specially priced assortments of Wild Calling formulas.
RED Trio includes one can each of Western Plains, Shepherd's Choice and Rainbow River (Beef, Lamb & Salmon)- Reg. $7.80 ; now $6.60
WHITE Trio includes one can each of Chicken Coop, Turkey Trot and Country Best (Chicken, Turkey & Pork)- Reg. $7.80 ; now $6.60
Buy one of each and save an additional 5%. The mixed 6-pack normally sells for $15.60, this month $12.50
If you've been curious about this New Zealand air-dried formula, now is your chance to pick up a 2.2 pound bag at a very special price. Supply is limited to the small supply on hand, so don't delay!
Ziwi Peak is considered "raw without the thaw." It is a complete, raw equivalent that needs no freezing or refrigeration. The small, soft pieces are ideal for smaller dogs, and can also be used as a treat or topper for all dogs. Made with Green-Lipped Mussel for anti-inflammatory arthritis and joint support, this formula also contains chelated minerals for fast absorption and is ideal for picky or sensitive eaters. Regular $44.75, now $38.00
You've seen them Small, Medium and Large, but have you seen them JUMBO? These 26 inch beef chews are all natural beef muscle chews that are long lasting, high in protein and an ideal alternative to rawhide. If you or your friends have a large dog, now's your chance to get a great deal on these chewy favorites. Regular $21.00, now just $16.75.
LIMITED SUPPLY Specials for August- save 20%
We have a very limited supply of the following treats which you can enjoy at a very special price while they last. When they're gone, the special price goes away with them, so order early!
Grizzly Salmon Fillet– save 20%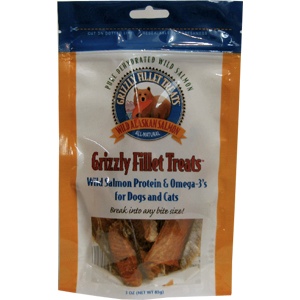 A 3 oz. package of 100% Wild Alaskan Salmon fillet at a very special price. Regular $11.75, limited supply special $9.50
Real Meat Treats– save 20%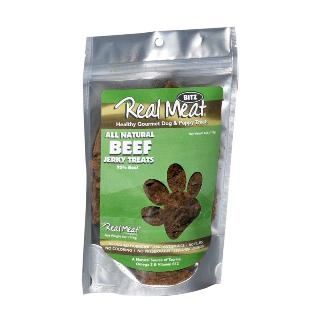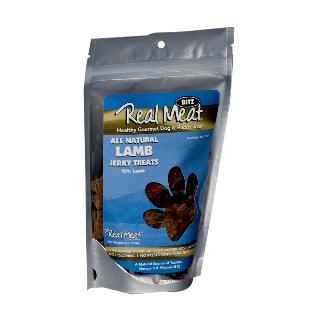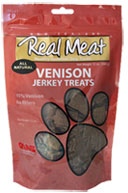 Choose from Beef, Lamb or Venison jerky treats from The Real Meat Company. These 4 oz. pouches contain hearty meat and chicory root treats preserved with Vitamin E. Regular $7.00-$7.50, limited supply special $5.60-$6.00
NEW ITEMS
Clear Conscience TenderStickz
Individually packaged soft and chewy treats do not contain any glycerin, propylene glycol, syrups or sugar. They are made using USDA inspected chicken, organic flaxseed, cheddar cheese, dried carrot, dried tomato, dried spinach, celery powder and sea salt. Expected arrival by mid- August. $2.00 each
Caru Dog Stews- coming mid-August

Four deliciously tempting varieties of human-grade stew created for your dog's dining pleasure. These fully cooked stews are packaged in easy-open, recyclable boxes and need no refrigeration until opened. Use as a topper, complete meal, or, in a pinch, your own dinner! Available in 12.5 oz. Beef Stew, Chicken Stew, Turkey Stew and Pork Stew.  $5.75/ box.
Grandma Lucy's Organic Pumpkin biscuits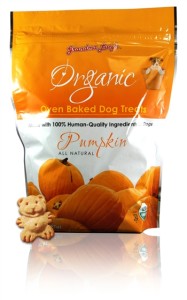 Ridiculously tasty baked biscuits made without artificial colors, flavors or sweeteners. Ask your dog to share the bag with you… you'll be glad you did!
Ingredients: Organic Wheat Flour, Organic Dehydrated Cane Juice, Organic Sunflower and/or Organic Canola Oil and/or Organic Palm Oil, Organic Cane Juice Syrup, Organic Pumpkin Powder, Organic Mace, Organic Cinnamon, Soy Lecithin. 14 oz. resealable bag- $8.75
TREAT of the MONTH
Basil & Baxter Carob & Peanut Butter Love- save 15%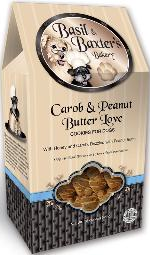 Enjoy a full pound of these locally produced, all-natural crunchy biscuits this month. Ingredients: Wheat Flour, Palm Oil, Honey, Carob Powder, Whole Dried Eggs, Dried Whey, Peanut Butter, Rice Flour. Regular Price: $8.25, Club Price: $7.00
Interested in the special pricing on these treats? Become a Treat of the Month Club member- it's free! Just email us or mention it with your next order to sign up. Each month that you receive a delivery, the featured treat will automatically be added to your order. You'll save a minimum of 10% each time, and treats are no more than $8.00.