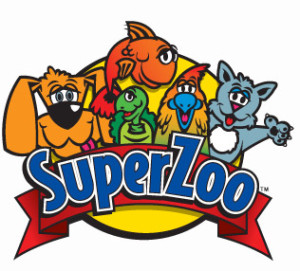 Another Superzoo has come and gone and some new goodies will be making their appearance over the next few months. SuperZoo, the annual Pet Industry Trade Show, moved from its traditional September schedule last year to the third week in July.
If you'd like to hear a bit more about the show, read on. If you'd prefer to know some of what was found and learned  at the show, have a look at this post and a few others to follow.
SuperZoo has always been an ideal opportunity to stay current on industry trends and continuing education. Last year, when it moved from its traditional September schedule last year to the third week in July, I skipped the show to attend the holiday Trade Show in Chicago. Somehow Vegas in July didn't sound overly appealing. But by all reports, the show last year was quite good, so back we went.
Returning to SuperZoo this year, I expected it to be a familiar show with excellent seminars
It didn't disappoint. In the past, the show floor could be easily covered in detail within less than 2 days. This left one day primarily for seminars and writing orders. This year, most of the first day was spent just walking through the entire show without stopping. There was barely time to make notes of which booths were worth a second look.
Another difference came at the end of the first day. Traditionally, it's a nice break to head outdoors for a nice meal after spending a solid 14 hours traveling and walking the show floor. A short walk to a new restaurant is a fitting way to end the first day. Walking out into the 106 degree late afternoon sun quickly changed that tradition this time around. Yes, it's a dry heat. So what.
The second day was spent in nutrition, social media and marketing seminars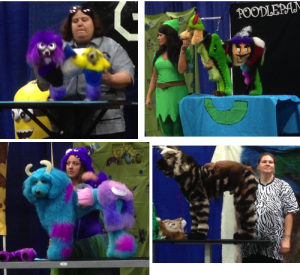 I decided to skip a final seminar to gain some more time on the show floor. This was helpful since the show organizers had arranged for a special concert at the House of Blues by The Doobie Brothers following the close of Day Two.
It was a wonderful concert, and there were no regrets for attending instead of poring over the literature collected over the previous 2 days on the show floor. There were some second thoughts at 5am the following morning when paperwork preparation had to begin. But it was well worth the "sacrifice."
The final day of the show was 2 hours shorter than each of the previous days
This meant scooting around the show floor to write orders before finally getting time to revisit some of the more interesting booths for in-depth conversations. We were able to get answers to a few of your questions, and finally got a definitive answer from Champion about their surprising policy change regarding Orijen and Acana foods. A good portion of the remaining time was spent talking with the folks from Glacier Peak Holistics about their Allergy Assessment kit.
Of course, no visit to SuperZoo would be complete without a quick glance at what's happening over in the Creative Grooming contests. I'm not sure how the dogs feel about all this, but it certainly is an eye-catcher.
Determined not to abandon the after-show dining tradition, another attempt was made to head outside
Perhaps that first exposure to late afternoon heat tempered this trip into the sun. It felt slightly cooler, most likely because a light breeze was steadily blowing. That allowed a short walk down the Strip for dinner. It was a surprise to learn the temperature stood at 109 degrees— sure seemed cooler than the previous day. Perhaps at those temps our senses go a bit wonky.
After 3 days of the show, it was a welcome relief to get a good night's sleep without having to get up early and head back for another non-stop day. Unfortunately, the hotel's burglar alarm was triggered at 2:30am and continued for the next 40 minutes. It was a fitting end to a whirlwind of a show. At least it didn't end with a real fire!