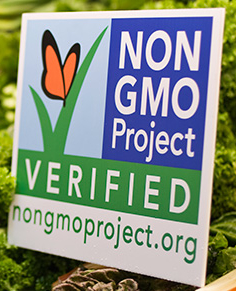 The Honest Kitchen has decided to remove Alfalfa from all of its formulas over the next few months. The company is taking this step as part of its verification process with the Non-GMO Project.
The Honest Kitchen (THK) formulas which currently use Alfalfa include Force, Keen, Preference, Verve and Zeal.
What's wrong with Alfalfa?
While the alfalfa used in THK's formulas is certified organic, the company is concerned about genetic drift, which can contaminate non-GMO crops with pollen from genetically modified crops. Alfalfa is also the one ingredient in The Honest Kitchen formulas which some pets do not tolerate well.
In most THK formulas, other ingredients will be increased proportionately to make up the minimal amount of alfalfa currently included. In Preference, the alfalfa will be replaced with green peas to ensure a quality source of protein.
The change begins with production runs in July
As the newly formulated product is produced, packaging will reflect the change in the Ingredients List. These new boxes will begin appearing in August.
More information about the change can be found in the consumer announcement on THK website.
Read more about the Non-GMO Project here.