In this issue:
Your special offer-  a Toy Sale!
Woofstock is here!
Should Retail Sales of Pets be Restricted?
FDA Begins Salmonella Study
Time off for Craig?!
This month's Whole Dog Journal
Monthly Features
Woofstock, and winter, is finally upon us! We're excited about one and. . . not altogether thrilled with the other. But, with some of the new toys available this month, we think winter will be a bit brighter, at least for the pooches in your pack!
We hope you can join us at Woofstock this weekend. A Silent Auction this year has the potential to raise a fair amount of money for PAWS, which will be increased by a percentage of event and Santa Photo sales. Stop in for some conversation, education, great deals, munchies, no sales tax and support a great cause!
A special note of thanks to our STAR members who have generously offered to answer your questions about auto-delivery during their time at Woofstock. Just look for their special nametags.   Thank you Barbara, Debra, Gayle, Lydia, Nancy, Pauline, Rose, Seena, and Vicki!
YOUR SPECIAL OFFER
Toy Sale!
It's time for you to make your own toy sale for the holidays! Take 10% off any toy in stock. If it's on sale this month, take an additional 5% off the price. That gives you the opportunity to save 15% on all of our new toys featured this month, and 10% off any others.
Offer is only limited to stock on hand, so have fun!
NEWS
Woofstock this weekend!
The time has come. It is finally upon us. Woofstock 2011, our annual Open House celebration will be held this Saturday, Dec. 3 from 12:00-4:00pm at our warehouse in Edmonds.
A reminder to bring your postcard to the event and drop it in the drawing box for a chance to win one of 3 prizes. And remember, bring a friend for a free spin on the Prize Wheel, sign up for auto-delivery for another spin, have a look at the Silent Auction items to benefit PAWS, enjoy mingling with some good folks, grab some great deals, sit for a photo with Santa, and of course, No Sales Tax!
Complete details can be found on our Woofstock page. Hope to see you there!
Should Retail Sales of Pets be Restricted?
For the past few years, a ban on pet store sales of dogs and cats has steadily been gaining support in cities across the country.
Originally dismissed as a fringe movement, the list of cities both introducing and approving ordinances to address the problem of pet overpopulation has steadily been gaining ground.
Last month, Pet Age, one of the pet industry trade magazines that we follow, weighed in with an article advocating the pet industry to stand up to the animal welfare movement as "puppy sales in particular are under attack". Their position was that pet stores, even those that do not sell live animals, would suffer if more cities banned the sales of dogs and cats.
This piece generated a deluge of response in the current letters section of the magazine. The majority of writers took issue with the magazine's position, instead advocating for controlled breeding or adoptions as primary sources for pets. Read More. . .
FDA Begins Major Pet Food Salmonella Study
The Food and Drug Administration (FDA) has launched a nationwide sampling program to collect and test pet food samples for the presence of Salmonella.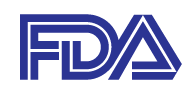 The nationwide program, which will continue though September 2012, will collect and analyze a variety of dry and raw pet foods, treats, and supplements produced in the United States. It will not include canned products, or imported products at this time.
The samples will be collected from a variety of sources, including manufacturers, distributors, wholesalers, and retailers. Some major chain stores which also act as distributors, such as PetSmart, PetCo, WalMart, Costco, Sam's Club, and Target may be sampled.
All samples will be tested by the FDA's laboratories for Salmonella. Read More. . .
Off to the Land of Sun and "Hard Work"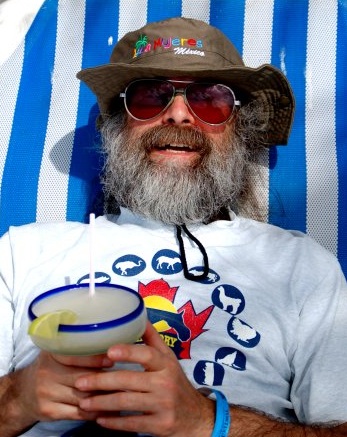 We're not publicizing this on our website, but we thought you might enjoy hearing that Craig will be running away to do some "hard labor" following Woofstock this month.
A few years back, a trip to a very small island off the coast of Cancun, introduced a foreign concept of . . . vacation. Turns out there is an extraordinarily active dog rescue operation stationed on the island. We've taken it upon ourselves to make annual pilgrimages to bring donations of toys, supplies and medications. While there, we are, of course, also obligated to play with the puppies, since they are sorely in need of socialization.
It's a difficult task, but one we readily accept. After all, we see no reason to confine our charitable efforts strictly to the local area. In addition to the rescue work, we intend to do our best to make time for snoozing in the sand, exploring new parts of the island, and enjoying the local culture which includes sampling the offerings of tequila and guacamole. Above all, we expect to be doing an enormous amount of. . . . nothing.
You can depend on Wendy to keep things wagging along until later in the month! Thank you ALL for your support over the years!
This Month's Whole Dog Journal
Included this month are articles on saving money when feeding a home prepared diet, hydrotherapy treatments for injuries, canine swim caps (not a fashion statement!), and a interesting discussion on dominance theory.
This issue also marks the first in a regular series of articles critiquing different aspects of home prepared diets. This month includes an examination of a raw, boneless diet for an active 37 lb. dog. This series has the potential to be quite helpful to those who choose one of many approaches to this popular feeding method.
FEATURES of the MONTH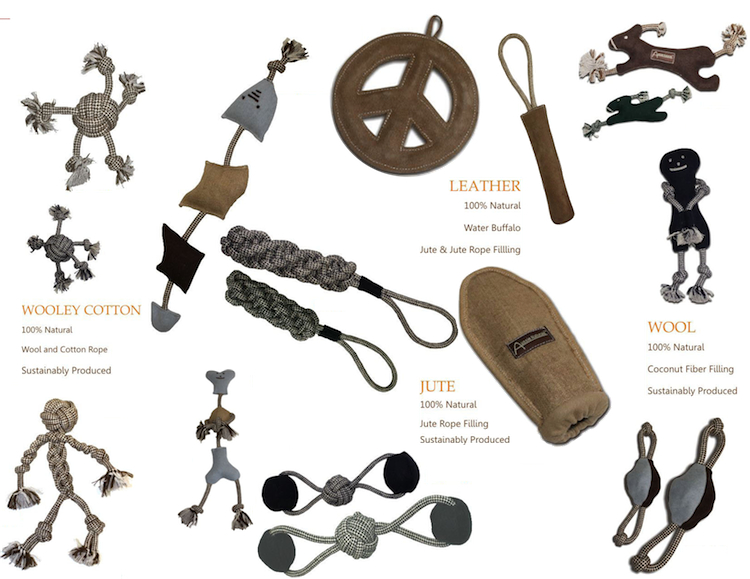 Can't make it to Woofstock? You can still save on our latest new toy collection by choosing any of the Aussie Dog toys at special pricing this month.
Save 10% on Squeaker Mats
We're hoping our shipment of new designs will arrive in time for Woofstock. Whether they do our not, you can choose from the traditional mats pictured above or some wacky new designs seen here, all at special pricing this month. We have a very limited supply of the traditional mats, and our only Large size has one defective squeaker, so we've dropped the price by an additional $1. Grab them while they last!
Choose your favorite style for yourself or a friend. Includes a small gift card and copy of Rainbow Bridge poem. The pendant and keychain can be engraved on reverse.
TREAT of the MONTH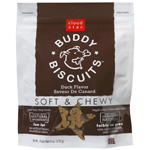 16% off Soft & Chewy Duck Buddy Biscuits
Save on a 6 oz. resealable package of these healthy, chewy soft treats from Cloud Star. These natural treats contain none of the nastiness typically associated with soft treats. They are made in the USA, contain no wheat, soy, artificial colors, flavors or preservatives. Regular price $6.25, Club Price $5.25
Interested in the special pricing on these treats? Become a Treat of the Month Club member- it's free! Just email us or mention it with your next order to sign up. Each month that you receive a delivery, the featured treat will automatically be added to your order. You'll save a minimum of 10% each time, and treats are no more than $6.00.