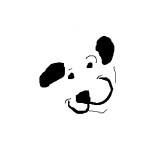 In this issue:
Your special offer
Woofstock Previews
Better Than Black Friday?
Bionic Toys
Carna4 Sprouted Grain Foods
This month's Whole Dog Journal
Monthly Features
We're sending this newsletter out a day early to give you a sneak preview of what's in store for you tomorrow at Woofstock.
Have a look below to see some of the new items.  Some of these will only be available at Woofstock, and others will be available to order following the event.
Be sure to take advantage of your special offer this month, which gives you 2 extra weeks to enjoy Woofstock saving on any of these new items!
YOUR SPECIAL OFFER
10% off  Woofstock Preview Items for an Extra 2 Weeks
There's no sales tax at Woofstock, which saves you about 10% on everything you buy during the show. But what if you can't make it or miss out on something you intended to bring home?
Not to worry. As an eMuse subscriber, your special offer this month extends that 10% Woofstock discount for an extra 2 weeks, through Dec. 15.
If you'd like to order any of the new items pictured below between Dec. 2 and Dec. 15, just ask for your eMuse discount when you place your order and you'll still save 10%. This applies to any and all of the items included in the Woofstock Preview.
NEWS
It's time! Come join the fun during an afternoon of savings, Santa photos, education, hot dog dunk tank and fund raising for Summit Assistance Dogs at this annual Open House and Client Appreciation Day.
There's no Sales Tax on anything you buy during the event, and you can save $15 when you sign up for auto-delivery during Woofstock.
Stop by the Smiley Dog warehouse between 12-4pm on Sat. Dec. 1 and sniff around for what suits you best!
Better than Black Friday?
You won't find flat screen TVs or the latest electronic gadgets being given away.
You will find a slew of new products, closeouts and samples. Santa photos. A fund raiser and demos from Summit Assistance Dogs offering some very special silent auction items including Seattle Mariners merchandise, SIFF tickets, local artwork and much more.
Two for ones, tasty treats, and for the first time at Woofstock, a hot dog dunk tank to delight your dog. Read more…
The Woofstock Preview
Want to get a sneak peek at some of the new goodies you'll find at Woofstock this year?
Some of these will be available only at the show. Others we'll be adding to our regular inventory, and still others you can already find included on our Shopping Cart.
We don't want to overwhelm you by including everything in this newsletter, but click on the cool collage to the right to get a bit more information. You'll find even more surprises when you visit our vendor tables!
This Month's Whole Dog Journal
Included this month are articles on Training Tiny Dogs, tips on reading pet food labels, donating to animal charities, dogs with drug sensitivities and more.
If you'd like a copy of this month's edition included with your order, just let us know. Single copies are just $5.00, which represents a savings over the $5.95 cover price.
FEATURES of the MONTH
Choose from a 4 inch Green ($8.75) or 6 inch Red ($11.75) bulbs from Planet Dog. These durable rubber chew toys feature a treat spot for stuffing peanut butter or small treats inside.
These tasty, crunchy chews are made with ground US rawhide and deer meat. All natural, tasty and inexpensive! Regular $1.50, now $1.25 each.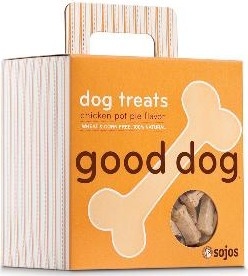 A perfect addition to your dog's holiday bowl. These fresh, fragrant, wheat and corn free goodies are just 3 calories per treat. Regular $6.75, now $6.00
A perennial favorite, these plush toys contain multiple squeakers which keep on working even after being punctured! Choose from Small 3 squeaker ($12.75) or Large 6 squeaker ($18.75) sizes. For the Giants among us, ask about the Ginormous size with 12 squeakers measuring 65 inches long. Available by special request!
NEW ITEMS
Looking for a long lasting, flexible toy that will hold your dog's interest? Have a glance at the new line of toys made with Bionic Rubber.
Bionic Rubber is made from FDA food-grade materials that is 100% recyclable. Bionic Rubber has been rigorously tested in rescue shelters and day cares around the U.S. and is safe for your pet.  Read more…
Whole Foods Nutrition with Kibble Convenience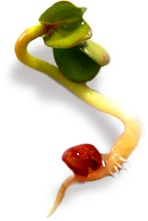 I'll admit to being a bit of a fanatic about preferring whole foods like fruits, veggies and whole grain products. The concept of pulverizing and modifying nature's creations to improve nutrition has always been a bit of a stretch to accept.
Enter Carna4, a baked product, made with table grade ingredients and sprouted seeds. The gentler cooking process and addition of sprouted seeds eliminates the need for the addition of a synthetic vitamin/ mineral premix. All vitamins and minerals needed are met with the nutrients provided from the whole food ingredients. Read more…
TREAT of the MONTH
Real Meat Venison treats- save 15%
Your dog will love this 4 oz package of  Venison jerky treats. The jerky is made with free range, grass fed meat raised with no added hormones or antibiotics. Regular $6.50, Club Price $5.50
Interested in the special pricing on these treats? Become a Treat of the Month Club member- it's free! Just email us or mention it with your next order to sign up. Each month that you receive a delivery, the featured treat will automatically be added to your order. You'll save a minimum of 10% each time, and treats are no more than $6.50.