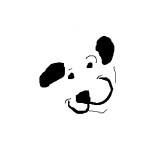 In this issue:
Small Victories for Pet Food Consumers?

Rad Cat Chicken and Turkey Formulas to Use HPP

New Products
Monthly Features
Treat of the Month
In honor of the upcoming season change, your pet can enjoy a FREE treat when you purchase any of the Featured Items this month. The Monthly Features include treats, a joint supplement, and cat food- take your pick and get a free treat for your furry friend!
YOUR SPECIAL OFFER

FREE Treat with the purchase of any Monthly Feature item
There's a variety of treats just waiting to head your way when you purchase any of the Featured items this month. Choose from any of the specially priced items, and we'll choose something special to add to your delivery.
Not only will you receive the special Monthly Feature price on your choice, an extra treat will be included absolutely FREE! And yes, there's something special for our feline friends as well.
Just be sure to request your eMuse Spring Special treat when you place your order for any of the Monthly Features!
NEWS
Small Victories for Pet Food Consumers?
Never doubt that a small group of volunteers working for a heartfelt cause can make a difference. This holds true in national politics as well as in pet food politics.
For the past couple

of years, a small group of volunteers has been working to give a voice to pet parents within the pet food industry.
It appears they may be on the verge of victory with committee support of two new definitions which could make a significant difference in food labeling. Read more…
Rad Cat Chicken and Turkey Formulas to Use HPP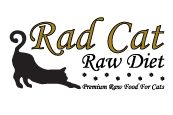 The manufacturer of Rad Cat Raw cat food recently announced they will be using High Pressure Pasteurization (HPP) when processing its poultry ingredients.
This additional safety step is being taken in response to recent changes in food laws and the FDA's recent campaign to test a variety of raw pet foods.
In order to maintain the integrity of its foods, HPP will be used only on Rad Cat's poultry ingredients, and not the entire finished Chicken or Turkey formulas. Read more…
NEW ITEMS

An ideal addition to any pet parent's home or emergency kit. Microcyn is non-corrosive, non-toxic, non-irritating, non-staining wound cleaner which promotes faster healing. It is safe to use on or around the eyes, nose, ear and mouth and does not contain steroids, alcohol, tea tree oil or antibiotics. 3 oz. spray- $13.75
FEATURES of the MONTH
Time for a Spring Treat- Buy one of the following, get the second for half price!
Choose any of the following monthly features and get the second for 50% off! Stock up for yourself or share the second with a friend. Offers are limited to stock on hand- first come, first served!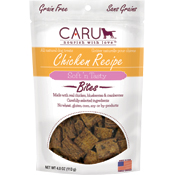 4 oz. Caru Chicken Bites
Chewy squares of chicken, blueberry and cranberries.
Regular $ 8.75, now 2 for $13.13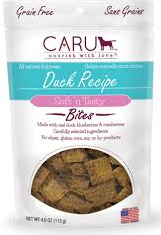 4 oz. Caru Duck Bites
Chewy squares of duck, blueberry and cranberries
Regular $8.75 , now 2 for $13.13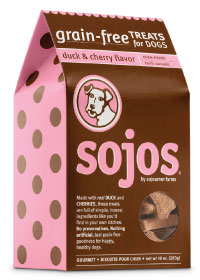 10 oz. Sojos Grain-Free Duck & Cherry treats
Crunchy treats made with Yellow Peas, Duck, Cherries, Canola Oil & Egg.
Regular $8.00 , now 2 for $12.00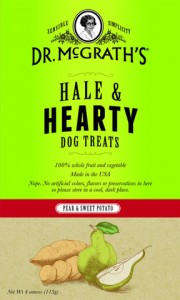 Dr. McGrath's Pear/ Sweet Potato Chips
Chip style treat made with 100% dehydrated fruit & veggies
Regular $10.75 each , now 2 for $14.50

Himalayan Yaky Sticks
A 6 inch beef chew wrapped with a tasty Himalayan Dog Chew
Regular $7.50 each , now 2 for $11.25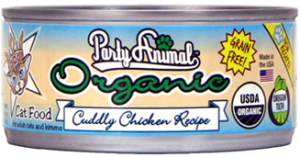 Party Animal Organic Cuddly Chicken cat food
5.5 oz can made with Organic Chicken, Carrots, Sweet Potato, Liver, Blueberries & Flax
Regular $2.05  each, now 2 for $3.08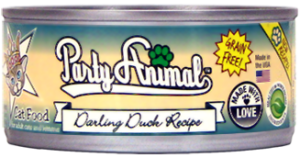 Party Animal Original Darling Duck cat food
5.5 oz can made with Duck, Squash, Sweet Potato, Eggs, Liver, Cranberries & Flax
Regular $2.05 each, now 2 for $3.08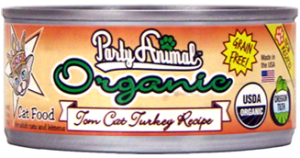 Party Animal Organic Tom Cat Turkey cat food
5.5 oz can made with Organic Turkey, Peas, Eggs, Liver, Bananas & Flax
Regular $2.05 each, now 2 for $3.08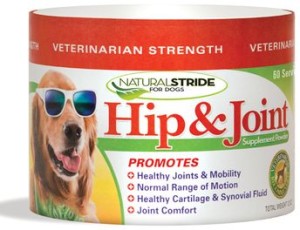 Natural Stride Hip & Joint Supplement
A potent combination of Glucosamine, Cetyl Myristoleate, MSM and Hyaluronic Acid. Two months supply for a 50 pound dog.
150 gram powder Regular $38.75, now 2 for $58.13
TREAT of the MONTH
 
4 oz Caru Venison Bites- save 29%
Enjoy this package of chewy treats made in small batches which contain no GMO ingredients and are just 12 calories per treat.
Ingredients: Venison, Potato Flour, Beet Molasses, Blueberries, Cranberries, Vegetable Glycerin, Dried Cultured Skim Milk, Mixed Tocopherols. Reg. $8.75, Club Price $6.25
Interested in the special pricing on these treats? Become a Treat of the Month Club member- it's free! Just email us or mention it with your next order to sign up. Each month that you receive a delivery, the featured treat will automatically be added to your order. You'll save a minimum of 10% each time, and treats are no more than $8.00.