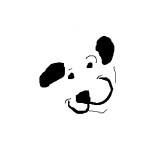 In this issue:
Your special offer
Smiley Dog Website Bugs
Pet Food Consumer Movement Launches
New Roots Organics Offer
Honest Kitchen Recall
New Edmonds Deals Website
Monthly Features
Ah, politics. While our elected wizards in Washington avoid addressing the challenges ahead, we're unsequestering some special savings for you this month.
The start of Spring brings a special offer on the Green Dog Naturals line of supplements. Although  Salmon are still sequestered from spawning, you can save on Grizzly Salmon Fillets this month. And your special offer allows you to try a FREE 4 oz box of Honest Kitchen Embark, Force or Keen.
YOUR SPECIAL OFFER
FREE Trial Box of Honest Kitchen Embark, Force and Keen
Try one or all of these healthy, dehydrated mixes from The Honest Kitchen at a price that can't be beat- they're FREE while supplies last!
A healthy, smart alternative to canned or raw diets, Honest Kitchen formulas can be used as a sole diet or mixed with kibble. Ideal for traveling or backpacking as well. Simply add water, let sit for a few minutes and serve. The food can be premixed with water and stored in the fridge for a few days for more convenient serving.
These 4 oz. Trial boxes normally sell for $4.75 each. FREE for you this month as an eMuse subscriber.
Choose from the following  formulas:
Embark- Cage Free Turkey, organic flaxseed, fruits and veggies in a grain-free formula
Force- Free range Chicken, organic flaxseed, fruits and veggies in a grain-free formula
Keen- Cage Free Turkey, organic oats, fruits and veggies
Ask for any, or all of these to be included at no charge with your next order. There is a limited supply, so don't miss out!
NEWS
Can You Find Our Bugs?
The Smiley Dog website now has bugs! On every page, you'll find at least one.
But relax, it's a good thing.
You may even find a surprise included in your next order for pointing out the Best Bug of the Month! Read more…
Pet Food Consumer Movement Launches
Chances are, you don't often associate pet food with activism. But that's exactly the goal of a newly formed group, The Association for Truth In Pet Food, which launched earlier this month.
The Association for Truth in Pet Food will represent pet food consumers, as is working to get a seat at the table alongside representatives from ingredient suppliers and feed manufacturers. Read more…

New Roots Organics Offer Just for You!
We've long been a fan of New Roots Organics, an independent, local organic produce delivery service.  New Roots Organics makes purchasing from local farms a priority.

New Roots Organics was a guest at our annual Open House back in 1999, and again at Woofstock 2011. They share a passion for healthy food, sustainability and outstanding service.
Carolyn Boyle, founder and proprietor of New Roots Organics is graciously offering Smiley Dog clients a $10 introductory discount. We invite you to visit the New Roots Organics website to learn more about them. If you like what you see, simply enter the discount code of smileydog13 when you sign up to get a $10 credit on your first order!
Problematic Parsley Prompts Honest Kitchen Recall
A limited recall was announced recently by The Honest Kitchen. It affects specific lots of their Thrive, Verve and Zeal formulas only.
The recall was announced because one of the ingredient suppliers recalled a  batch of human-grade parsley that may contain Salmonella. The parsley was used only in the production of the five lots of Honest Kitchen products listed below. Read more…
Edmonds Deals website Launches
There's a new Local Deal website in town! EdmondsDeals.com launched on March 1, offering Edmonds area residents dining, entertainment and services savings. While the website has an Edmonds-centric focus, you do not need to be an Edmonds resident to take advantage of the offers. Just head over to the site and grab whatever opportunity appeals to you.
The website is the brainchild of Peter Wilson, founder of  bizmktg.com, an Edmonds marketing firm.
Edmonds Deals offers local residents offers unique savings that can't be found on any other deal site. For businesses, the site allows for a local advertising opportunity at an attractive cost.
If you live in Edmonds, or would just like to explore the neighborhood, head on over to EdmondsDeals.com and see what they have to offer!
FEATURES of the MONTH
Save $4 on any Green Dog Naturals Supplement
Grab this opportunity to try any of the healthy supplements from the Green Dog Naturals line including:
For more detailed information, visit the manufacturer's website. 
Made from 100% Wild Alaskan Salmon. These delicious strips are carefully cooked, dehydrated, and packaged with no additional ingredients. Just pure, nutritious salmon treats that dogs love. Can be fed whole, or easily broken into bite sized pieces. In the interest of science, we've tested the raw material that is used for these treats (on the BBQ) and can vouch for its flavor without question! 3 oz package contains approximately 1 pound of fresh Salmon. Regular $11.75, now $10.00
TREAT of the MONTH
Dogswell Turkey & Veggie Jerky- save 25%
Save 25% on this 5 oz package of these grain-free jerky bars. Made with Turkey, Chickpeas, Peas, Flaxseed, Molasses, Natural Flavor, Salt, Carrots, Spinach, Cranberries, Blueberries, Apples, Apricots, Tomatoes, Mixed Tocopherols (Preservative, a Source of Vitamin E), Rosemary Extract, Zinc Propionate, Vitamin A Acetate. Regular $7.00, Club price $5.25
Interested in the special pricing on these treats? Become a Treat of the Month Club member- it's free! Just email us or mention it with your next order to sign up. Each month that you receive a delivery, the featured treat will automatically be added to your order. You'll save a minimum of 10% each time, and treats are no more than $6.50.