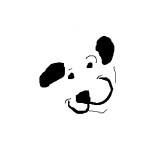 In this issue:
Your special offer- an extra 10% off Spring Cleaning items!
Two Paws Up for Bellevue Delivery
Is Your Pet's Food Good Enough to Eat?
Precise Pet Food Changes
The Seattle Cat Hotel
The Pet Expo Comes to Town
A Book is Born… almost
Monthly Features
Every year I have great plans to include the best-ever April Fool's joke as part of this month's edition of eMuse. As every year passes, the promise is made once again… for next year.
This year is different. We've actually got a stunt that's been planned since last Fall. Unfortunately, it backfired a bit as you'll soon read.
But Happy Spring to all- take advantage of this month's Featured Items which are part of our Spring Cleaning. Most of these items were brought in by special request, and only one or two are available. For one reason or another, they never made it to the intended home, so you get to grab them for a song!
YOUR SPECIAL OFFER
Receive an additional 10% off any Featured Item
This month's Spring Cleaning Clearance has some pretty nifty items for whoever grabs them first. It gets better for you as an eMuse subscriber. You'll receive an ADDITIONAL 10% off the purchase of any Featured Item this month.
Just ask for the eMuse discount pricing when you place your order.
NEWS
Two Paws Up for Bellevue Delivery
For our furry friends and caregivers in Bellevue, your wait is over.
For years, you've been asking. And asking. And we said… no, sorry.
There were lots of good reasons to refuse, and some still exist today. But times have changed, and decisions do as well. Bellevue addresses can now receive Smiley Dog deliveries!
If you have friends or family in Bellevue who would enjoy this service, please let them, or us, know. Read more…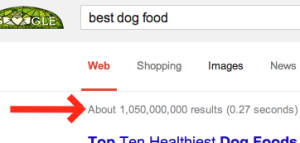 Is Your Pet's Food Good Enough to Eat?
There are many, many ways to choose the "best" dog food.
More than a billion "bests?" Really?Just ask Google. And if you ask nicely, you'll get over a billion answers. They can't all be correct, can they?
Well, in some ways, perhaps they are. At least in part. But who has the time, or desire, to go through all these theories of what to look for, what to avoid, how to choose, or why This is better than That? Read more …
Precise Pet Foods Changing Packaging
Precise Pet Foods has announced it is rebranding its current line of foods with new names and packaging. It is also replacing Lecithin in its formulas with Sunflower Oil.
The core line of Precise foods will soon be shipping as the "Precise Naturals" line of formulas. You will still recognize your favorite, familiar formulas by the color of the bags. In addition to the Sunflower Oil change across the entire line, other small changes in names or formula are being made Read more…
The Seattle Cat Hotel is a Friendly Place
Driving around town bringing smiles to pets and people is always enjoyable. One of the nicest perks of a day often comes from a quick chat with a client who happens to be at home when a delivery is made.
So it came as an unexpected surprise this week to find not only a friendly face at the delivery address for a new client, but a unique small business- the Seattle Cat Hotel.
Nestled off the road in the residential neighborhood of Mount Baker, Carleen Cafferty opened the facility in 2011. The business is inspected and licensed by the Seattle and King County Department of Public Health. Read more…
The Pet Expo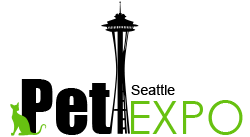 You're invited to stop by the Seattle Pet Expo on Saturday, April 26 from 10am- 6pm at the Seattle Center. Admission is free, and pets are welcome.
This is the first year for the show, which has been in the planning stages for more than 2 years.  Smiley Dog will be helping out in the Carna4 booth for the second half of the afternoon.  Read more…
A Book is Born… almost
It's April 1 and it appears the joke's on me.
Today was supposed to have been the official announcement and release of our long awaited book. The Dog Food Detective has been in development for the past three years. Actually, it's been in development for over 20 years, because it's been based on many of the questions you've asked during that time.  Read more…
FEATURES of the MONTH- Spring Cleaning time!
Most of the following items are one of a kind. They are "abandoned" special request items that you can pick up for great savings.
When they're gone, more may be ordered at  regular price. Except for the Petastic- that's been "absorbed" and rebranded as Earth Friendly Pet Stain & Odor Remover.
First come, first served!
A 4.5 oz. package of tasty biscuits from Front Porch Pets in Wisconsin. Made with just three ingredients: Sweet Potato, Apples, and Carrots.   Regular price- $8.00, now $6.40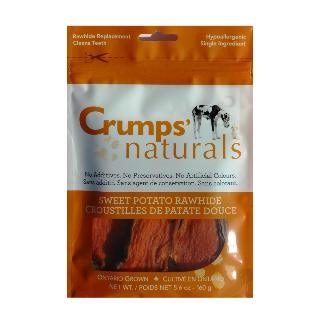 These chewy treats are made with dried Sweet Potato and nothing else. Produced by a family owned company using Ontario grown Sweet Potatoes from local farmers' fields. Regular price- $9.75, now $7.80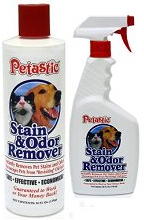 Petastic was one of the first natural stain and odor removers, originally sold as Nature's Miracle. They've now been folded in to the Earth Friendly Products Company and these are the last few containers remaining.
16 oz. Petastic– $6.00, now $4.50
32 oz. Petastic– $8.75, now $6.55
16 oz. Petastic spray– $8.75, now $6.55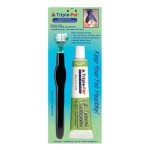 The original triple- sided toothbrush paired with a 2.5 oz. tube of natural toothpaste. Regular price $10.75, now $7.50
These durable rubber toys will turn heads whether they're being chewed, tossed or just laying on the floor. And yes, of course, the Flying Fish also floats!Regular pricing:
Ruff Dawg Wrench– $10.75, now $8.05
Ruff Dawg Flying Fish– $14.75, now $11.05
Ruff Dawg Paint Brush– $11.75, now $8.80
TREAT of the MONTH
Alaska Naturals Whitefish + a Red Barn Barky Bark- save 18%
It's Surf 'n Turf time to celebrate Spring this month. Your dog will enjoy a 3 oz. package of Alaska Naturals Whitefish treats, along with one Red Barn Barky Bark- a slow roasted beef treat. Regular price $6.75, Club price $5.50
Interested in the special pricing on these treats? Become a Treat of the Month Club member- it's free! Just email us or mention it with your next order to sign up. Each month that you receive a delivery, the featured treat will automatically be added to your order. You'll save a minimum of 10% each time, and treats are no more than $8.00.