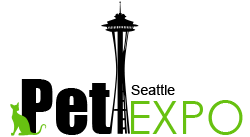 You're invited to stop by the Seattle Pet Expo on Saturday, April 26 from 10am- 6pm at the Seattle Center. Admission is free, and pets are welcome.
This is the first year for the show, which has been in the planning stages for more than 2 years. Live entertainment, education, adoptions and vaccinations will all be offered.
Smiley Dog will be helping out in the Carna4 booth for the second half of the afternoon. We'd love to say hello and slip you a sample- stop by if you have a chance!
The show is produced by Amazing Pet Expos which currently mounts pet expos in 40 cities around the country. We're looking forward to seeing how the grand plan comes together now that Seattle is hosting its first Pet Expo!
More details can be found on the Seattle Pet Expo website.