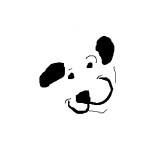 In this issue:
Your special offer
The Trade Show Report
Concern about Circovirus
New Products
Monthly Features
It's official, summer is finally over. Although the weather is changing and the days are slowly getting shorter, this month's offer may just brighten up your dog's day!
Just for grins, exercise your right to vote and help get us on the radar. Despite the shutdown in the "other Washington", make your voice heard at the Best of Western Washington. Deliveries will continue without interruption!
And remember- whenever you're using or looking for a pet related item you haven't seen on our website, just ask. Most anything is available for delivery, and we'll be happy to give you a no obligation price quote.
YOUR SPECIAL OFFER
A FREE Beef & Cheddar Tender Stikz just for the asking!

Every once in awhile we stumble across a new treat that is truly unique. The Tender Stikz from Clear Conscience Pet are the latest addition to this group. It's rare to find a truly healthy treat at an affordable price like this, and we'd like you to have one at no charge.
These treats are made from the same formula as their chewy Sliders treats, which we expect to become available within the next month or two.
Just mention this month's eMuse offer when you place your order, and you'll receive a FREE Beef & Cheddar Tender Stikz.
NEWS
Trade Show Report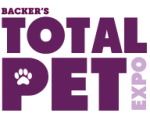 When was the last time you had the opportunity to take a break from the daily routine and escape with an adventure into the  unknown? I was fortunate enough to be able to do that by attending the TotalPet Expo trade show last week in Chicago.
A Trade Show gathers hundreds of manufacturers, retailers and information in one place. It's an opportunity to spot new products months before they appear on the market (if ever) and questions can be answered directly from the source. Read more…
Concern about Circovirus
A new canine virus in Ohio has the veterinary community and dog owners on high alert. More than a dozen cases of what is suspected to be Canine Circovirus have appeared in the past month.
Circovirus is normally found in pigs, and had not previously been diagnosed in dogs before two cases appeared in California this past April.
While tissue samples appear to be similar in the  cases from both states, scientists are testing for conclusive evidence of the virus. Read more…
FEATURES of the MONTH
Grab this mineral based, unscented stain & odor remover at a discounted price this month. Removes stains and odors on hard and soft surfaces, and can be used to neutralize airborne odors as well. Simply mix the powder with water, and it's ready to use. Regular $14.75, now $13.25
Save 15% on all Nylabone and Gumabones in original packaging!

Nylabone has changed their package designs, and we're moving out the old to make room for the new.
Take 15% off any Nylabone or Gumabones listed on the website in the original, dark colored packages. You'll find the featured pricing on our Shopping Cart when you search for Nylabones or Gumabones. Supplies are limited- first come first served!
These crunchy cookies contain sprouted seeds, beef liver and pumpkin to create a super-food snack suitable for grain-free diets.
Flora4 biscuits contain live nutrients, including guaranteed levels of probiotics, from sprouted seeds. They are a perfect complement to both raw and processed foods. 16 oz. Reg. $16.75, now $13.40
NEW ITEMS
These 1/4 oz. chewy sticks are made without glycerin, propylene glycol, sugar or syrups. Made with whole foods, they contain only beef, organic flaxseeed, cheddar cheese, dried carrot, dried tomato, dried spinach, celery powder and sea salt. Refrigerate after opening (if anything is left!) $1.75 each
A new treat from our friends in Mukilteo. These treats combine two long lasting favorites- a layer of Himalayan Dog Chew wrapped around a Beef Chew- for an irresistible treat. 6 inch Yaky Stick- $7.25
This is a mineral based stain and odor remover which is extremely effective on both stains and odors. It is an unscented, powdered product which comes in a trigger spray bottle. Simply mix with water, and it is ready for immediate use. This saves on shipping costs, and refills are available in 2 or 4 packs. The cleaner is hypo-allergenic and will not leave any residue on surfaces. $14.75
The Tick Key is an inexpensive and highly effective way to remove ticks. It eliminates the risk of leaving part of the parasite attached to your dog during removal, and keeps your hands from coming in contact with the insect as well.
Keep it in your pocket, attach it to your key ring, or simply clip it on to your dog's collar! $7.50
These biodegradable bags have a light lavender scent. The stylish dispenser attaches to any leash and comes pre-filled with a roll of 15 bags ($3.75)
Refill bags are packaged 8 rolls per box, 15 bags per roll. ($6.25)
This natural and tasty paste is effective for both dogs and cats needed help getting their pills down. Included in the box is an applicator stick. Simply crush your tablet, mix with a small amount of GooFurr, scoop it up with the stick, and it's ready to use.
The 3 oz. tube contains a paste made with smoked salmon and other natural ingredients. For those extremely difficult cases, GooFurr sticks to fur, so it can be externally applied and licked clean. $11.75
TREAT of the MONTH

Beef & Cheddar Slider TenderStikz

AND
Alaska Naturals Crunchy Salmon treat
Two tasty treats make up this month's Treat of the Month. You'll receive a chewy TenderStikz along with a 3 oz. package of crunchy Wild Salmon treats.  Regular Price $7.00, Club price $5.75
Interested in the special pricing on these treats? Become a Treat of the Month Club member- it's free! Just email us or mention it with your next order to sign up. Each month that you receive a delivery, the featured treat will automatically be added to your order. You'll save a minimum of 10% each time, and treats are no more than $8.00.