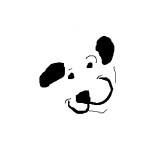 In this issue:
Your Special Offer
Choose Your Cause
Catnip Secrets
Monthly Features
New Products
Treat of the Month
Happy May Day!
This month brings an excellent opportunity to support causes you care about by participating in the Seattle Foundation's Annual Give BIG campaign.
You can also support Smiley Dog (no money involved!) by sharing an introduction of other services which make your life easier and more convenient. Do you have milk, water, diapers or groceries delivered?
We'd love to chat with your representative of any independent local company offering these services to explore how we may be able to help others like yourself. Simply pass along contact information for your favorite service(s) and we'll take it from there!
YOUR SPECIAL OFFER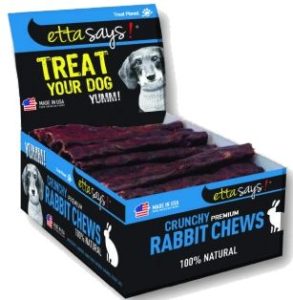 Etta Says! Deer Chews have been a favorite treat for quite some time. Now they have a companion- Rabbit Chews!
As an eMuse subscriber, you can try them for half-price this month. Buy one 4 inch Rabbit Chew for $1.50, and your second Rabbit Chew is FREE! You can buy up to 6 Rabbit Chews with this offer- buy 6, get 12!
NEWS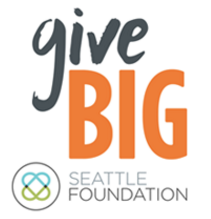 Choose Your Cause- Give Big is Here
There is no shortage of worthy causes to support in the Seattle area. We're fortunate to have a multitude of pet rescues, shelters, assistance and placement services as well as volunteer clinics.
All of these admirable organizations rely on fund-raisers and donations from generous residents in the areas they serve.
Now is an ideal time to choose your cause and leverage your donation.
On May 3, the Seattle Foundation will hold the 6th Annual GiveBIG Campaign. The beauty of the campaign is that donations to causes of all types can earn bonuses. Read more…
Catnip Secrets
According to an article published in Pet Age magazine, the chemical nepetalactone is the active ingredient in catnip. Nepetalactone is the primary component of an essential oil of the plant.
The chemical is released when the leaves are "disturbed" by rubbing, chewing or other movement. Why then, do some cats go wild from just the smell? That was not addressed in the article. The truth is, no one really knows! Read more…
FEATURES of the MONTH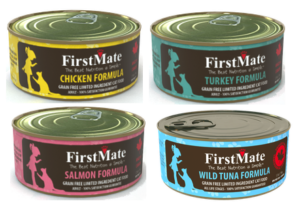 Enjoy a 4 pack of 5.5 oz cans at a very special price this month. These cans are labeled as cat food, but are complete and balanced for dogs as well.
One can each of Chicken, Turkey, Salmon and Tuna. Regular $8.80, now $6.75
A favorite of some trainers, the 10 oz. package of Solid Gold Lamb Jerky treats is available a special price this month. These soft square treats can be used whole or torn into smaller pieces for training. 10 oz. resealable package Regular- $13.75, now $11.75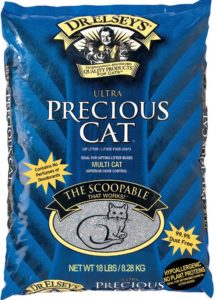 This clumping clay litter was introduced to us by the Seattle Cat Hotel and has been their preferred choice for many years. A limited supply of these bags remain at this special price. 18 pound bag. Regular 2 bags for $25.00, now 2 for $18.75
NEW ITEMS
Bavarian Cat Toys (available mid- May)

This innovative line of cat toys has proven to be a favorite of cats in Europe and is now available here. Hand-crafted and filled with Valerian flowers and Lavender, these toys offer an ideal alternative for cats that are unaffected by catnip.
Valerian can act as a calming aid for humans, but for some cats it has a similar effect as catnip. These potent toys come in a variety of shapes and sizes. We're currently carrying two of the more popular toys:
Welli Sticks (pack of 2)– These seven-inch long tubes are filled with a combination of Bavarian grown valerian root, lavender, anise and spelt. The outer plush fabric provides a soft and durable casing.  ($8.75)
Welli Fish– This cute 6 inch fish is filled with the same enticing combination of German grown valerian root, lavender, anise and spelt. Eye and mouth are stitched on- never glued! ($6.75)

A safe and healthy alternative to rawhide, these chews are made with USDA inspected chicken or beef. Each chew is carefully rolled, cooked and dried for a low-fat, high protein treat with no chemicals or additives.
7 inch No Hide Beef Chews (2 pack)- $16.50
7 inch No Hide Chicken Chews (2 pack)- $16.50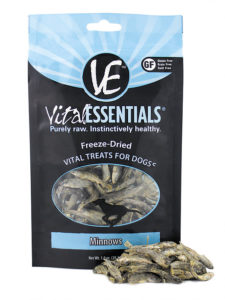 Freeze-dried, raw minnows with nothing else added for a nutritious, crunchy treat. 1 oz. package- $8.25
TREAT of the MONTH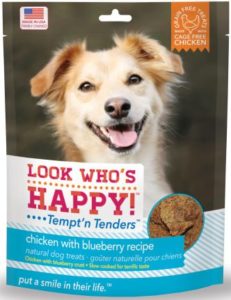 Look Who's Happy Chicken/ Blueberry treats- save 25%
If the happy photo on the bag isn't enough to interest you, have a look at the tempting ingredients!
Made in the USA with cage-free chicken, these crusty treats can be fed straight from the bag or broken into smaller pieces.
Ingredients: Chicken, Blueberry, Cane Molasses, Sea Salt, Citric Acid, and Mixed Tocopherols.
4 oz. bag Regular Price: $8.00 Club Price: $6.00
Interested in the special pricing on these treats? Become a Treat of the Month Club member- it's free! Just email us or mention it with your next order to sign up. Each month that you receive a delivery, the featured treat will automatically be added to your order. You'll save a minimum of 10% each time, and treats are no more than $8.00.