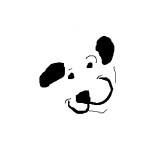 In this issue:
Your special offer
A Woofstock Reminder
Holiday Schedules
FDA Revising Pet Food Guidelines
The Dog Food Detective update
Treat of the Month
Well, it's happened again, all too quickly. The end of the year is looming, and the holiday season has begun. We hope you had a wonderful Thanksgiving, and were able to share some calm, quality time with family and friends.
Virtual Woofstock will continue through Sunday, Dec. 1 and we invite you to visit and take advantage of the savings if you have not yet already.
In the spirit of the season, this month's subscriber offer allows you to share with your friends. We wish you the best for peaceful and relaxing holidays!
YOUR SPECIAL OFFER
Free Gift Certificates for Friends
"They" say it is better to give than receive. This month's subscriber offer allows you to do both. You can give your friends a Free Smiley Dog Gift Certificate, and you'll be sure to receive their thanks!
Ask for up to 3 Gift Certificates to be added to your next order, They can also be dropped in the mail to you if you don't expect to be ordering before you'd like to spread some joy with a Gift Certificate.  Simply fill in the names of both you and your friend and share as you choose. Each Gift Certificate is good for $7.77 towards any Smiley Dog order.
When your friend uses one of these Gift Certificates, you may find it's a gift that keeps on giving when you receive a special Thank You from us on your next order!
And… one additional offer for you this month. If you'd like a 2014 calendar with your next order, just ask!
NEWS
Woofstock Reminder
It may be old news by the time you read this, but the special pricing of Woofstock, our Virtual Open House, is available through the end of Sunday, Dec. 1.
Visit the Woofstock 2013 pages to take advantage of no Sales Tax, closeouts savings up to 60%, special features and pre-booking opportunities.

If you've had the opportunity to visit Woofstock, we'd greatly appreciate hearing about your experience. Please consider clicking this link to complete a brief 3 minute survey.
Holiday Delivery Schedules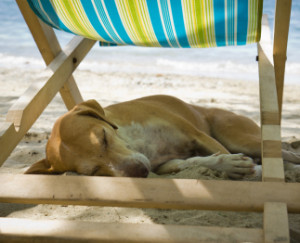 It's a busy time of year for all, and last minute tasks often fall through the cracks. To be certain your pet's needs are met as expected, please be aware of some adjustments to this month's operations.
For those of you on auto-delivery schedules, your deliveries will continue as expected. If you are scheduled for a delivery on Wednesday, Dec. 25, your goodies will arrive a day earlier on Tuesday, Dec. 24.
There will be no deliveries made on Wed. Dec. 25
Please note: from Dec. 11 – Dec. 26, we may not be able to accommodate every special request due to supplier and staffing schedules. Please allow an extra week for special requests!
From Dec. 11 through 26, Craig will be out of the country following the trail of the elusive beach puppy. Mick will be returning calls and emails as promptly as possible. In-stock orders will be delivered  as usual within 72 hours (excluding weekends). Auto-delivery clients will receive all scheduled orders without interruption.
Deliveries will be made on Wed. Jan 1 as expected.
FDA Proposing New Pet Food Guidelines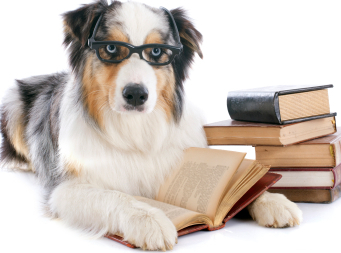 A while back we wrote about new regulations that the FDA was crafting to address pet food safety as part of the Food Safety Modernization Act of 2011. It's been a long road, but it appears those rules have now been opened for public comment.
For pet owners, this means we finally have an opportunity to make our voices heard with one of the many agencies responsible for overseeing pet food safety. Read more…
The Dog Food Detective update
At long last, a new book on choosing the best dry dog food is heading into its final stages of publication. We expect to see this early next year. Grab an advance discount by signing up for Dog Food Detective updates.
No money changes hands now- signing up gives you an exclusive pre-order discount opportunity once a publication date is set.
FEATURES of the MONTH

A new treat from our friends in Mukilteo. These treats combine two long lasting favorites- a layer of Himalayan Dog Chew wrapped around a Beef Chew- for an irresistible treat. 6 inch Yaky Stick- Regular $7.25, now $6.15
A sampling of tasty canned food from this new line is offered at a special price this month. Give your dog some variety as a treat, topper or regular part of mealtime.
You'll receive one 13 oz. can each of Country Best Pork, Chicken Coop, Rainbow River Salmon, Shepherd's Choice Lamb, Turkey Trot and Western Plains Beef. Regular $15.30, now $12.25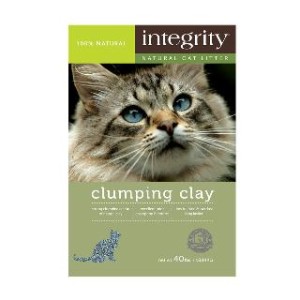 For our feline friends, take this opportunity to save 15% on the large bag of our most popular clumping clay litter. Regular $19.75, now $16.75
NEW ITEMS
This new line of food offers a wonderful variety of both canned and dry formulas.
The dry line, available by special request, offers both single protein (Beef, Turkey or Whitefish) and mixed protein grain- free formulas at reasonable prices.
The mixed protein formulas are Elk/ Whitefish/ Turkey, Duck/ Salmon/ Lamb, and Trout/ Lamb/ Turkey. Each uses fresh meats and meal ingredients for quality protein.
Their extensive canned line is one of the more attractively priced, quality canned lines available.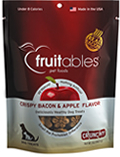 These crunchy new treats from Fruitables are every bit as aromatic, tasty and low calorie as the original Apple & Pumpkin variety you may have tried. Just 8 calories per treat, they are ideal for training or snacking. 7 oz. package- $6.50
TREAT of the MONTH

14 oz Wet Noses Apple Pie Holiday biscuits- save 16%
From our friends up the road in Monroe, WA these tasty holiday packages are a limited edition. All natural treats made with organic WA state apples come in a generous 14 oz. box.
Ingredients: Organic Rye flour, Organic Oat flour, Organic Apples, Organic Whole Eggs, Organic Canola Oil, Organic Molasses, Organic Ginger, Organic Cinnamon. Regular $9.50, Club price $8.00
Interested in the special pricing on these treats? Become a Treat of the Month Club member- it's free! Just email us or mention it with your next order to sign up. Each month that you receive a delivery, the featured treat will automatically be added to your order. You'll save a minimum of 10% each time, and treats are no more than $8.00.