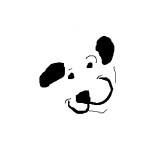 In this issue:
Your Special Offer
Why "Dry Matter" Matters
The SuperZoo Recap
Monthly Features
New Products
Treat of the Month
Summer is in full swing and you can take advantage of some special pricing on a few freeze-dried options to make your travels a bit easier this month.
We're fresh back from the trade Show in Las Vegas and you can read a bit about that adventure by following the link in the newsletter.
And don't miss out on your free and discounted can offer this month. You'll find details just below in your special offer.
YOUR SPECIAL OFFER
Enjoy a FREE Can of Your Choice- complete nutrition for cats or dogs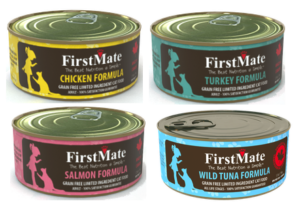 FirstMate canned food is unique in it formulation. It is one of the few canned foods that uses a formula that is complete and balanced for both dogs and cats.
The only difference between the canine and feline formulas is outside the can on the label design. Although these particular cans are labeled for cats, as long as you don't share the label with your dog, we can pretty much guarantee enjoyment of the tasty meal inside.
Try a can on us this month and choose from Chicken, Salmon, Turkey or Tuna.  Just let us know what flavor you prefer and ask for your eMuse discount when placing an order. Your free can will be included with your next delivery.
And if you're intrigued enough and would like more than one can or flavor, you can save 15% off the regular price on up to 11 additional cans (12 cans total including your freebie). Regular price for the 5.5 oz cans is $2.20.
NEWS
Why "Dry Matter" Matters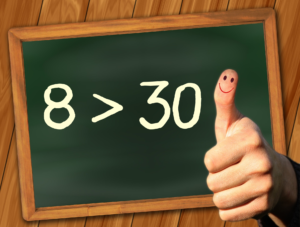 Ever wonder how a can of dog food with 8% Protein could possibly compare to the nutritional value of kibble at 30% Protein?
Why would anyone would want to pay for the high moisture (water) content of canned food instead of getting more of the meaty good stuff?
In fact, this 8% canned Protein actually is higher than the 30% kibble Protein.
Without a small bit of background, this could easily be dismissed as an "alternative fact." Take a few moments to explore the full facts behind it, and you'll never view it in the same way again. Read more…
SuperZoo 2017 Recap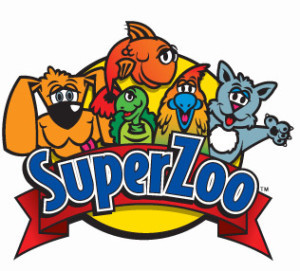 Here's your sneak peek into this year's SuperZoo, the annual Pet Industry Trade Show in Las Vegas.
Over the years a pattern seems to have developed when attending SuperZoo. The primary goal is to make it through the entire floor, with a particular emphasis on new products. This can usually be done on Day 1 by sticking to a very strict no stopping/ dialog policy as things of interest appear.
A good portion of Day 2 is usually taken up in educational or business seminars. Once finally free from the seminars, the remaining time is spent methodically working through the prior night's list. Read more…
FEATURES of the MONTH

Give your cat a taste of a raw, freeze-dried food as a special treat. Crumble over the regular meal or rehydrate individual cubes to add a burst of new flavor. 14 oz bag Regular $30.75 , now $26.00
Give your dog a taste of a raw, freeze-dried food as a special treat. Crumble over the regular meal or rehydrate individual cubes to add a burst of new flavor. 12 oz bag Regular $21.75 , now $18.50
Try a package of Orijen Freeze-Dried Original dog food and get a free bag of Honest Kitchen green and blue-lipped mussels. You'll score a package of high quality freeze-dried food made with Chicken, Turkey & Herring. Regular $45.50, now $33.75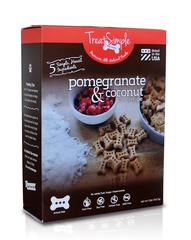 If you missed these as the Treat of the Month recently, here's your chance to pick up a package at a discounted price. These crunchy, bone shaped biscuits contain just 5 ingredients and 5 calories per treat. Baked in the USA with oat flour, pomegranate, coconut oil, honey and canola oil. 12 oz. box Regular $8.50, now $7.50
NEW ITEMS
Inventory Updates
Each month as clients' food needs change, our inventory gets adjusted to meet those needs. Here are some of the new foods added over the past months that can now be found in the Smiley Dog shop:
Acana Wild Atlantic (dog)
AvoDerm Natural Lamb & Rice (dog)
Cats in the Kitchen Love Me Tender (cat)
Cats in the Kitchen 1 if by Land 2 if by Sea (cat)
Party Animal Cuddly Chicken (cat)
Party Animal Darling Duck (cat)
Merrick LID Grain Free Chicken (cat)
Rad Cat Raw Lamb (cat)
NutriSource Grain Free Lamb (dog)
NutriSource Large Breed Puppy
NW Naturals Lamb chub (dog)
Steve's Real Food Freeze-Dried Beef (dog)
Taste of the Wild Pine Forest (dog)
Taste of the Wild Canyon River (cat)
TREAT of the MONTH

Zuke's Duck Mini Naturals PLUS Bare Bites- save 28%
Fur and feather come together in a special dual-treat feature as the end of summer approaches. You'll receive a package of Zuke's Duck Mini Natural chewy treat, along with a bag of Bare Bites dehydrated Beef Liver. Both treats are ideal for training or treating and come in recloseable bags.
6 oz Zuke's Duck Mini Naturals and 2 oz Bare Bites Regular Price: $11.75 Club Price: $8.50
Interested in the special pricing on these treats? Become a Treat of the Month Club member- it's free! Just email us or mention it with your next order to sign up. Each month that you receive a delivery, the featured treat will automatically be added to your order. You'll save a minimum of 10% each time, and treats are no more than $8.50.