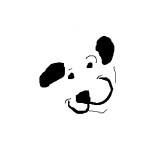 In this issue:
Your special offer
A New Way to Woofstock
FDA Chicken Jerky Update
Summit Assistance Dogs Support
Gentle Paws Opens in Edmonds
Something goody goody
Monthly Features
It's almost here. Are you excited? We get an extra hour of sleep this weekend!
Don't forget to turn your clocks back before going to sleep this Saturday (Nov. 2) and enjoy your bonus hour of shut-eye.
More goodness is to follow with the first-ever virtual Woofstock event, coming up at the end of the month. And of course, there's your subscriber offer. Read on…
YOUR SPECIAL OFFER

Ask for a Free Calendar and Get a SuperGravy sample as well!
The end of the year is approaching,  perhaps a calendar would be handy for your wall or office. Just ask for your 2014 Smiley Dog calendar and we'll be happy to include it with your next delivery. This year's calendar features 14 full color photos of Planet Earth.
You'll also receive a free sample of Super Gravy from Clear Conscience Pet. This is an intriguing mix made with organ meats, organic raw veggies and chia seed. Simply sprinkle it over the dry food in a bowl, add a small amount of warm water, stir and serve.
Your dog will love the improved flavor it gives to food and also benefit from additional hydration.
NEWS
A New Way to Woofstock
Each year following Woofstock there are three things that continue to need improvement. If you've attended our annual Open House and Client Appreciation event in the past you'll be happy to know all three are being addressed with an entirely new approach!
This year there's no need to make the trek to a cold warehouse in the middle of your busy holiday season. You can enjoy Woofstock savings from the comfort of your own home anytime during an extended 48 hour period.
You can look forward to no Sales Tax, closeout specials, pre-orders of new items promotional items at 21% off and more.  Read more…
FDA Chicken Jerky Treat Update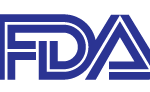 The FDA has issued an update on its ongoing investigation into Chicken jerky treats from China. For the past 5 years, attempts to determine what has been causing some dogs to become sick after eating these jerky treats have been inconclusive.
Unfortunately, a definitive answer remains elusive. Investigations and testing have identified some possible problems with ingredients and practices. The FDA is now asking for help from veterinarians and pet owners. Read more…
Summit Assistance Dogs needs Your Clicks!

Summit Assistance Dogs has been selected as one of five finalists for the Symetra Community Service Grant. The contest will be decided by daily voting though November 8, and the winner will be awarded $15,000!
If you have a Facebook account and would like to help add to Summit's total, please visit the voting page. You can vote once each day between now and Nov. 8.
Gentle Paws Opens in Edmonds

Gentle Paws dog and cat training has opened in Edmond's Firdale Village . Gentle Paws offers personalized, private training sessions for both dogs and cats.
Owner- operator Patty Homer is a certified professional dog trainer with more than 20 years of experience. She has also worked as a vet tech and veterinary hospital manager. Read more…
FEATURES of the MONTH
Looking for a simple poop pickup solution? Grab a refill box of these light lavender scented refill bags and you'll receive a stylish dispenser absolutely FREE! $6.25
PupLight– save 15%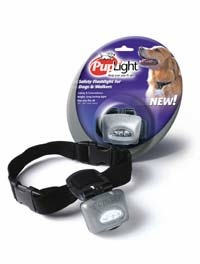 It's that time of year when our days start darker and the sun sets all too quickly. Keep yourself and your dog safe while walking with these handy, lightweight LED safety lights. Use the included adjustable collar to quickly slip the PupLite on and off your dog. You can also clip the compact unit to an existing own collar if you prefer. Available in Blue, Red, Black or Silver, these illuminate your walk and make you both visible for up to one mile. Regular $20.75, now $17.75
Ziwi Peak Beef Treats– save 15%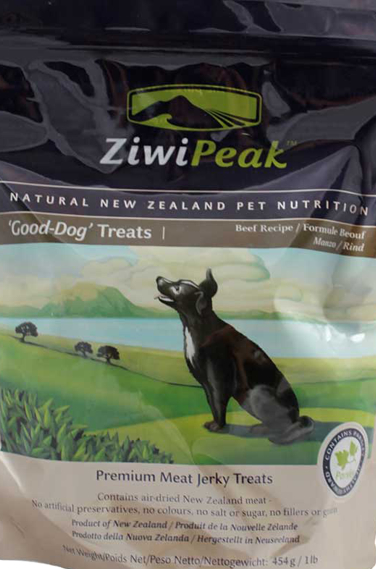 Looking for an all-natural, meaty treat that isn't too chewy, messy or fattening? Look no further than these air-dried beef treats. They contain 95% beef with lecithin, chicory inulin, parsley and Vitamin E for added goodness. Small pieces make these treats ideal for training, rewards or a food topper. Regular $19.50, now $16.50 
Texas Toothpicks– save 20%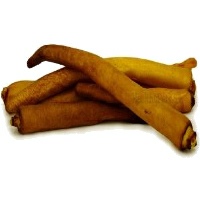 Your dog will love these tasty beef tail tips and you'll enjoy not having to clean up a mess. These natural treats have a satisfying crunch, don't smell and are softer than pig ears. Each toothpick measure approximately 8 inches long. Regular $1.75, now $1.40 each
NEW ITEMS


We're pleased to offer this unique, frozen, raw food supplement designed to bridge the gap between raw and kibble. If you're looking for an alternative to canned food topping, consider this low fat, high protein alternative. This finely ground blend of pork meat and bone is packaged in individual serving cups. Normally sold in 6 packs, we have a limited supply of individual 3 oz. cups for you to sample! $1.25
A new treat from our friends in Mukilteo. These treats combine two long lasting favorites- a layer of Himalayan Dog Chew wrapped around a Beef Chew- for an irresistible treat. 6 inch Yaky Stick- $7.25
This is a mineral based stain and odor remover which is extremely effective on both stains and odors. It is an unscented, powdered product which comes in a trigger spray bottle. Simply mix with water, and it is ready for immediate use. This saves on shipping costs, and refills are available in 2 or 4 packs. The cleaner is hypo-allergenic and will not leave any residue on surfaces. $14.75
The Tick Key is an inexpensive and highly effective way to remove ticks. It eliminates the risk of leaving part of the parasite attached to your dog during removal, and keeps your hands from coming in contact with the insect as well.
Keep it in your pocket, attach it to your key ring, or simply clip it on to your dog's collar! $7.50
These biodegradable bags have a light lavender scent. The stylish dispenser attaches to any leash and comes pre-filled with a roll of 15 bags ($3.75)
Refill bags are packaged 8 rolls per box, 15 bags per roll. ($6.25)
This natural and tasty paste is effective for both dogs and cats needed help getting their pills down. Included in the box is an applicator stick. Simply crush your tablet, mix with a small amount of GooFurr, scoop it up with the stick, and it's ready to use.
The 3 oz. tube contains a paste made with smoked salmon and other natural ingredients. For those extremely difficult cases, GooFurr sticks to fur, so it can be externally applied and licked clean. $11.75
TREAT of the MONTH
A Treat Trio of Wet Noses- save 23%
3 Trial Boxes of Wet Noses Biscuits
We just couldn't decide which of the many flavors of these locally made treats would be most appreciated, so you get three to try this month! Included in your sampler are 1.5 oz. trial boxes of Agave Pear, Dogranola, and Hemp Banana. These trial boxes normally sell for $2.50 each. regular price $7.50, Club price $5.75
Interested in the special pricing on these treats? Become a Treat of the Month Club member- it's free! Just email us or mention it with your next order to sign up. Each month that you receive a delivery, the featured treat will automatically be added to your order. You'll save a minimum of 10% each time, and treats are no more than $8.00.