In this issue: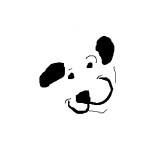 Your special offer

Joint supplement testers wanted
Magic for a Month
Primal Bag Redesign
Natura Frequent Buyer Bonus
This month's Whole Dog Journal
Monthly Features
New Products
Treat of the Month
Goodness! More than halfway through 2012 already! Summer weather has been teasing us, so if you want to be ready to take advantage of the good weather remaining as it reappears, grab one of our outdoor deals offered this month.
Since it's already August, we've begun work on this year's Woofstock, to be held on Saturday, December 1, 2012. This year's Silent Auction will benefit Summit Assistance Dogs.  In honor of beginning that process, we are also featuring a special Peace toy this month.
YOUR SPECIAL OFFER
Tasty Peanut Butter Biscuit Sample
Your special offer is this month is a Free handful of Smiley Dog Peanut Butter biscuits. Last month we shared a taste of our Blueberry biscuits. This month we'd like to offer you a taste of our Peanut Butter biscuits from the same kitchen.
These cookies regularly sell for $6.25/ pound. Just ask for your free eMuse sample to be included with your next order.
NEWS
Joint Supplement Testers Wanted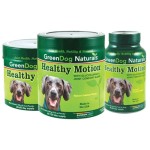 We're looking for two testers of Healthy Motion, a joint support product which we found at a supplier Open House last month. This is an all natural product, which we're considering adding to our current offering of DGP.
Made by Green Dog Naturals, this is also an herbal blend of anti-inflammatory herbs, combined with glucosamine, chondroitin and MSM. We were intrigued by both the ingredients and price of this product. It comes in a chewable tablet and powder.
If your dog is experiencing joint pain and you're considering a supplement, ask us for some samples. In exchange for a one week supply, we'll follow up to see if you've noticed any difference in mobility.
Magic for a Month
Aladdin polished his lamp. Jeannie folded her arms and gave a quick nod of her head. Dorothy just clicked those ruby red slippers together and made a wish.
If only we could use one of these magical moves to conjure the services of a trusted professional for a month. It's a nice premise, but not the way life usually works.
Until now. A click of the mouse appears to have done it in real life.  Read More. . . 
Primal Announces New Bag Design and Sizes
Primal Pet Food has announced a change in design and packaging sizes for their raw pet foods. The formulation of the products will remain unchanged.
The new packages have just started to appear. The 4 pound packages of nuggets are transitioning to a 3 pound size, and the 8 pound packages of patties are changing to 6 pound bags. Read More. . .
Natura Frequent Buyer Bonus
Natura pet food is running a bonus offer for those participating in their Frequent Buyer program. The Frequent Buyer program earns you a free bag of food following the purchase of 10 bags.
Between now and September 30, 2012, you can receive a promotional sticker with the purchase of any Natura dry food purchase. This includes Innova, California Natural, Healthwise, Evo, or Karma. Simply place the sticker on your Frequent Buyer card and you will receive double credit for that purchase. Up to 5 stickers can be used on one card. Read More. . .
This Month's Whole Dog Journal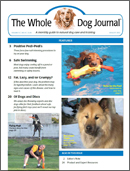 Included this month are articles on force free nail trimming procedures, safe swimming, flying fetch toys, hypothyroidism and more.
If you'd like a copy of this month's edition included with your order, just let us know. Single copies are just $5.00, which represents a savings over the $5.95 cover price.
FEATURES of the MONTH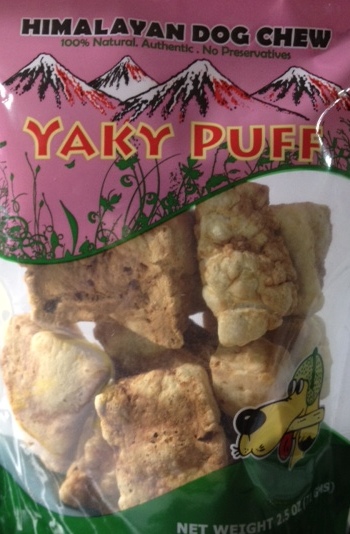 These lightweight, crunchy treats are made with Yak and cow milk, and feature a smoked cheese flavor. 2.5 oz. package  Regular $5.50, now $4.75
Save on the first and favorite tennis ball launcher this month! Is it time for a spare or one to keep in the car? Pick up a new Chuckit to throw further with less effort and keep your hands slime-free! Regular $11.75, now $10.00

This colorful fabric flyer is easy to throw, and looks great in the air. The design makes it easy for your dog to pick up from the ground, and it floats! Regular $9.75, now $8.75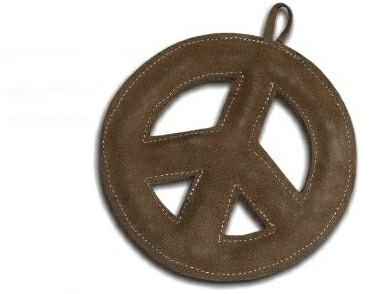 This durable leather tug will provide years of fun for you and your dog. Measuring 8 inches in diameter, this line of toys is made from sustainable materials and is tested with rescue dogs. Regular $13.75, now $11.50
NEW ITEMS
Are you tired of trying to clean the crevices of your canned food lids? These new 4 inch suction lids are a breeze to wash and form an airtight seal on pet food cans and more. Simple to use, just press the center to seal, and lift the edge to open.
Watch this demonstration to see a cup of water lifted by the seal created by these useful lids! Available in Green or Purple $4.00
TREAT of the MONTH
Zuke's Lamb Jerky treats- save 16%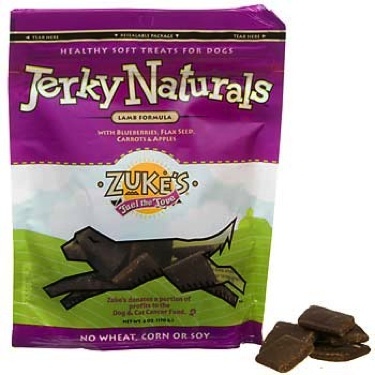 All natural, chewy treats in a 6 oz. package are featured this month. Made with Lamb, ground rice, ground oats, malted barley, gelatin, maple syrup, vegetable glycerin, fresh apples, fresh carrots, canola oil, ground flaxseed, and  fresh blueberries. Regular $6.25, Club price $5.25
Interested in the special pricing on these treats? Become a Treat of the Month Club member- it's free! Just email us or mention it with your next order to sign up. Each month that you receive a delivery, the featured treat will automatically be added to your order. You'll save a minimum of 10% each time, and treats are no more than $6.50.